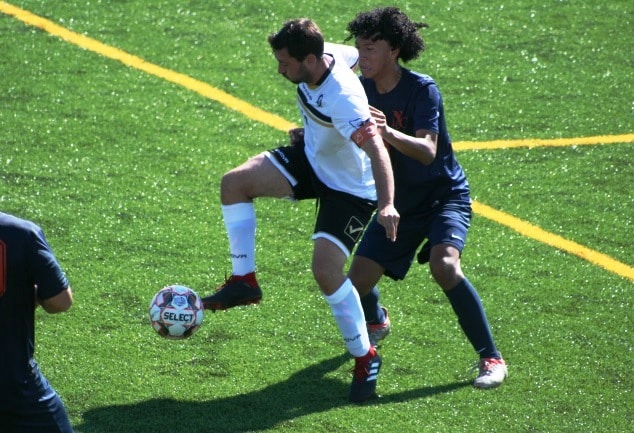 Courtesy of MCCTribunes.com
ROCHESTER – Carlos Martinez scored with 3:21 left in the second overtime to lift the Nassau Community College Lions to a 4-3 victory over Monroe Community College in a men's soccer matchup Saturday morning.
The goal capped a back-and-forth affair that saw the Tribunes twice come back from a one-goal deficits in the second half.  MCC falls to 2-2-0 on the season.
Monroe struck first in the opening half, as Karlyl Simon took a pass from Isaiah Lee and beat the Nassau keeper for a 1-0 lead in the 18th minute. The Lions responded quickly, however, tying it up on a Martinez score.
Nassau then took the lead early in the second half, with Jason Cruz finding the back of the net in the 49th minute to make it 2-1.
The Tribunes got the equalizer less than two minutes later. Dante Walters took a nice pass from Sirel Eissaand scored to tie it at two.
Nassau once again took the lead, scoring in the 56th minute to make it 3-2. But Monroe keep battling.  Anthony Short had an incredible effort in the box before being taken down. A penalty kick was awarded, and Cameron Welling drilled it home to tie it at three.
MCC had a few chances in the first overtime, including a shot by Walters in the 99th minute, but the Nassau keeper was up to the task.
Nic Fischer finished with five saves for the Tribunes.