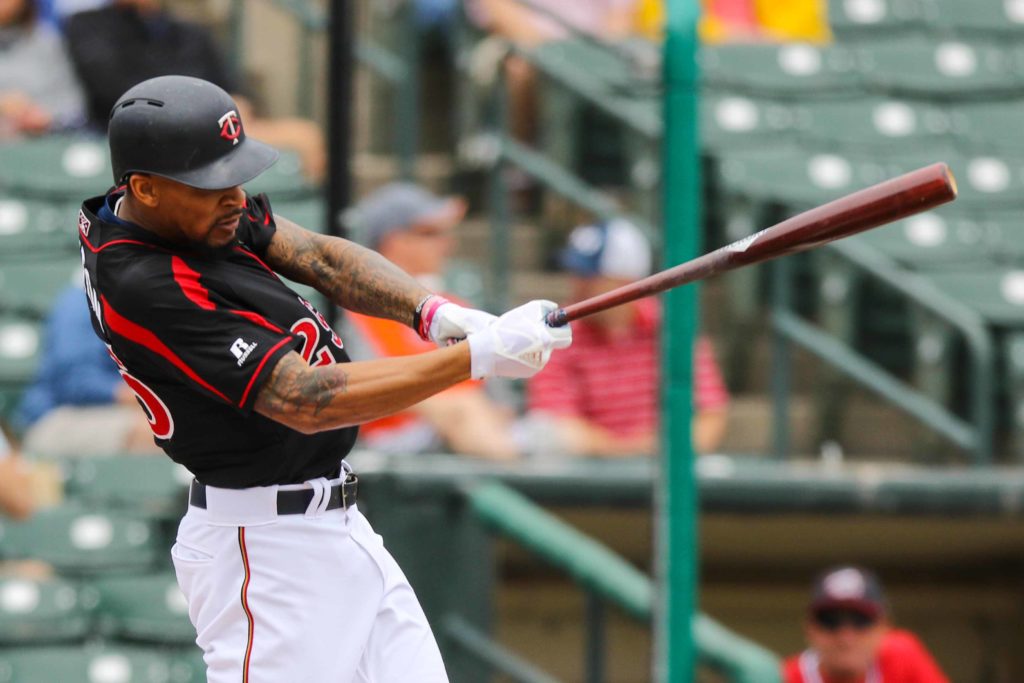 Courtesy of RedWingsBaseball.com
Byron Buxton collected two doubles and Chase De Jong turned in his best outing with the Red Wings as Rochester beat the Toledo Mud Hens, 3-2, Saturday night at Fifth Third Field.
De Jong entered in the second inning – after Jake Reed opened – and tossed seven innings allowing just one run on five hits and a walk. He struck out four over his 87-pitch outing.
Buxton's second double came with two outs in the seventh inning off the left field wall. He then scampered home from second on an INFIELD single from Nick Gordon to score what turned out to be the winning run.
Buxton also scored the Wings first run in the first inning after Robbie Grossman doubled him home from second.
Toledo tallied a run of Reed in the first inning to tie the game at one.
Kennys Vargas gave the Wings the lead back with a one-out solo home run in the fourth inning.
The homer for Vargas was the 48th of his Red Wings career – tying him with Trevor Plouffe for the second-most home runs during the Twins era (Garrett Jones, 81).
The Mud Hens would answer back an inning later, tying the game on a Daz Cameron RBI double that score Pete Kozma with Toledo's second run. But De Jong would allow just two other base runners the rest of his outing.
DJ Baxendale earned his first save of the season as he worked around a leadoff single to toss a scoreless ninth and secure the Wings one run lead.
Buxton, Grossman and Vargas all had multi-hit nights for the Wings.
The Wings (56-67) and Hens complete the four-game set on Sunday evening at 6:05 pm. Lefty Stephen Gonsalves (9-3, 2.96 ERA) gets the start for the Wings who can win the series with a victory.