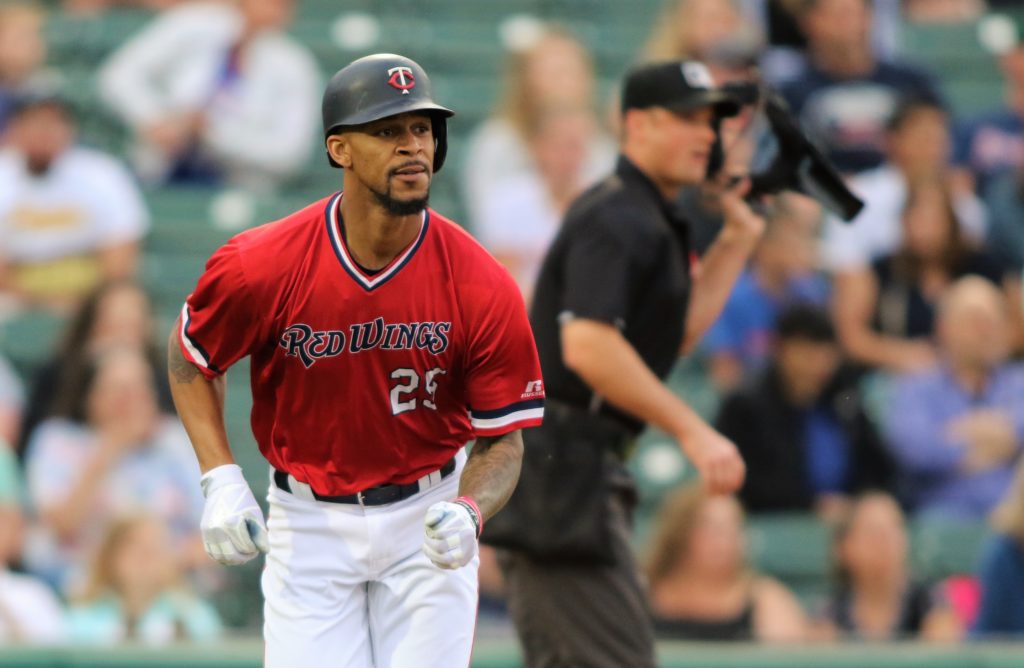 Courtesy of RedWingsBaseball.com
Byron Buxton hit a three-run homer and Stephen Gonsalves tossed six scoreless innings as the Red Wings flew past the Columbus Clippers 8-0 Tuesday night at Huntington Park.
Buxton – who had played in just three games since July 14 due to a wrist injury – blew the game open with a line drive, three-run homer off Luke Eubank in the fifth inning in his first game off the disabled list.
The electrifying centerfielder – who also threw out a runner at the plate in the fourth inning – finished 3-for-5 with four RBI and two runs.
Gonsalves continued his string of impressive starts, allowing just three runs and two walks over his 99-pitch outing. He's now 5-0 with a 1.27 ERA (9 ER, 63.2 IP) over his last 11 outings. Over that span, he's allowed just 34 hits!
Kennys Vargas got the Wings on the board with an RBI double in the first inning. He would add another RBI double in the fifth as he finished 3-for-4 with a double, walk and two RBI.
DJ Baxendale (2 IP) and John Curtiss (1 IP) cleaned up the last three frames for the Wings to secure the teams 10th shutout of the season.
The Wings and Clippers play the rubber game of the three-game series on Wednesday afternoon at 12:05 pm. Southpaw and Twins prospect Lewis Thorpe will make his Triple-A debut for the Wings after going 8-5, 3.58 ERA in 22 outings for Double-A Chattanooga.