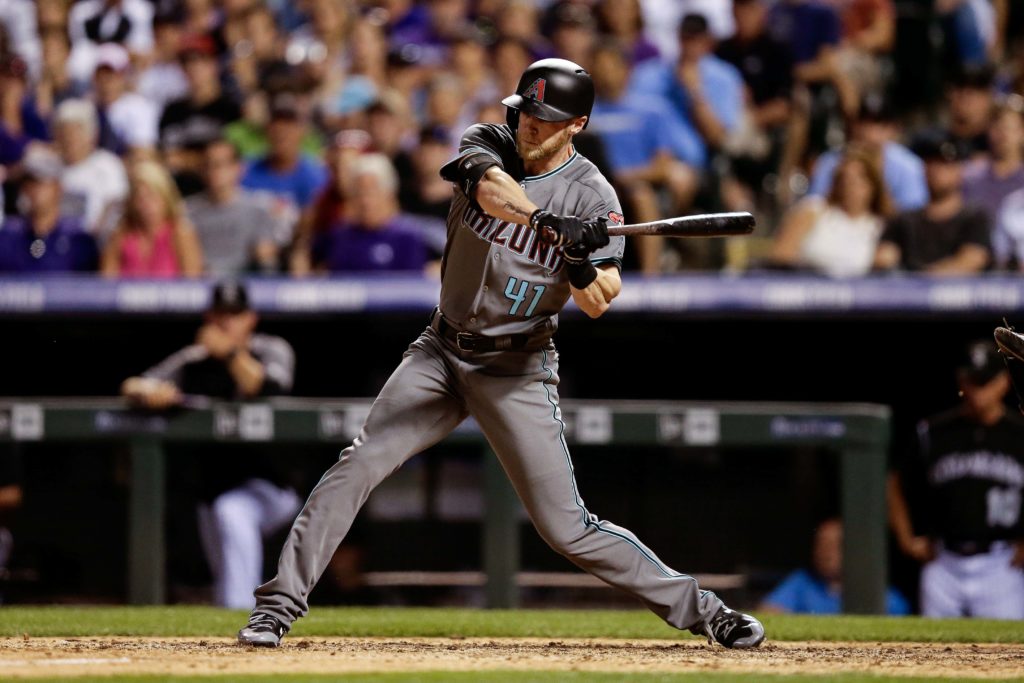 By BILLY HEYEN
The Minnesota Twins acquired outfielder Jeremy Hazelbaker from the Tampa Bay Rays for cash considerations. The 30-year old lefty swinger will be active tonight for the Rochester Red Wings, per a team spokesperson.
Hazelbaker was a fourth round pick by the Boston Red Sox in the 2009 MLB Draft out of Ball State University. He didn't make his major league debut until almost seven years later, with it coming in April of 2016. Minnesota will be the sixth different organization he's spent time in.
While he has not played in the majors this season, Hazelbaker spent parts of 2016 and 2017 in the bigs. He played 114 major league games in 2016, hitting 12 home runs but batting .235. He was acquired by Arizona before the 2017 season and spent another 41 games in the major leagues, with a triple-slash of .346/.443/.577 (BA/OBP/SLG).
Hazelbaker has spent parts of seven seasons playing Triple-A baseball. He's a .265 AAA hitter with a .770 on-base plus slugging. That goes along with some power and speed in Triple-A: 61 doubles, 16 triples, 40 homers and 76 stolen bases in 336 AAA games.
With Byron Buxton on the Red Wings' disabled list, Hazelbaker could find his way into the outfield picture immediately in Rochester.