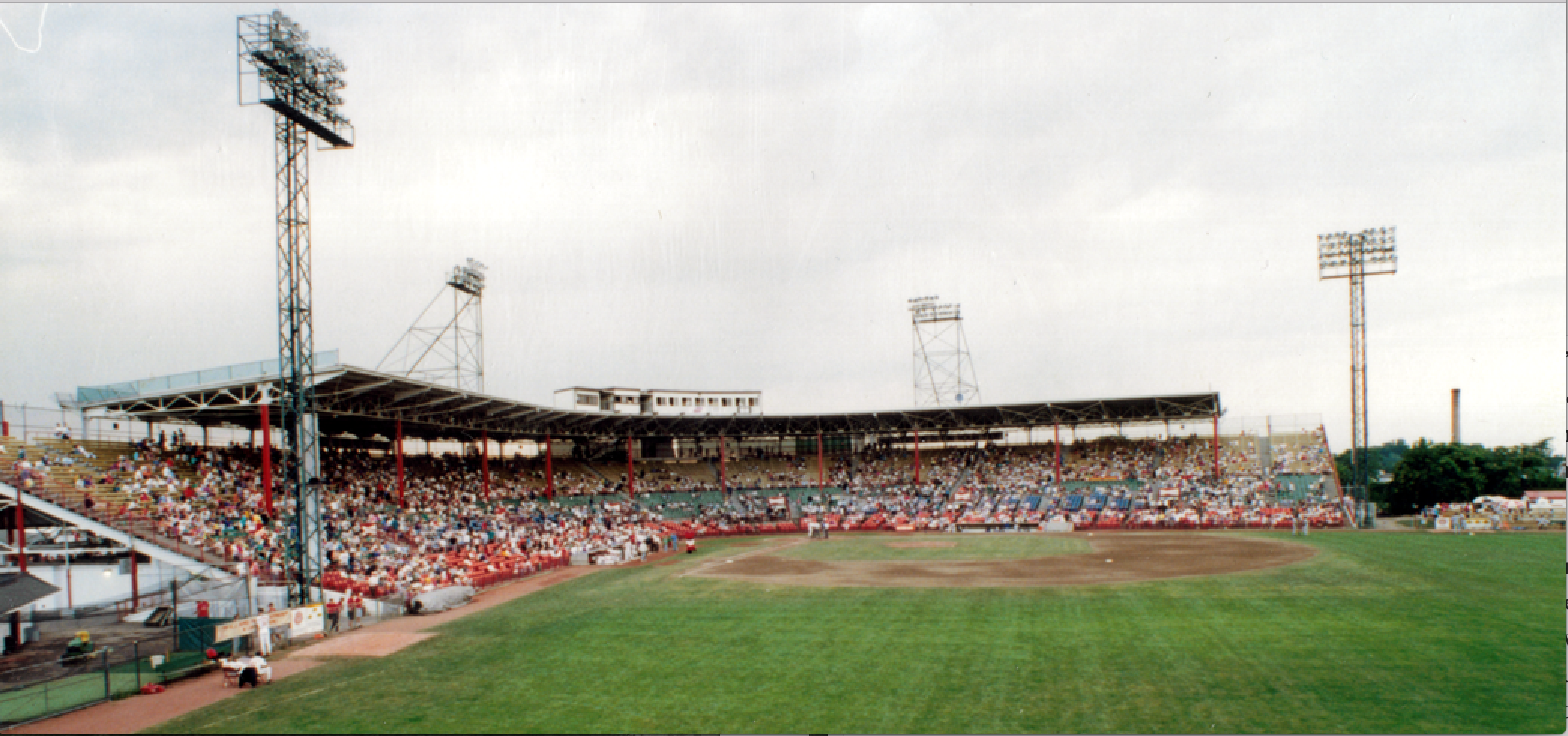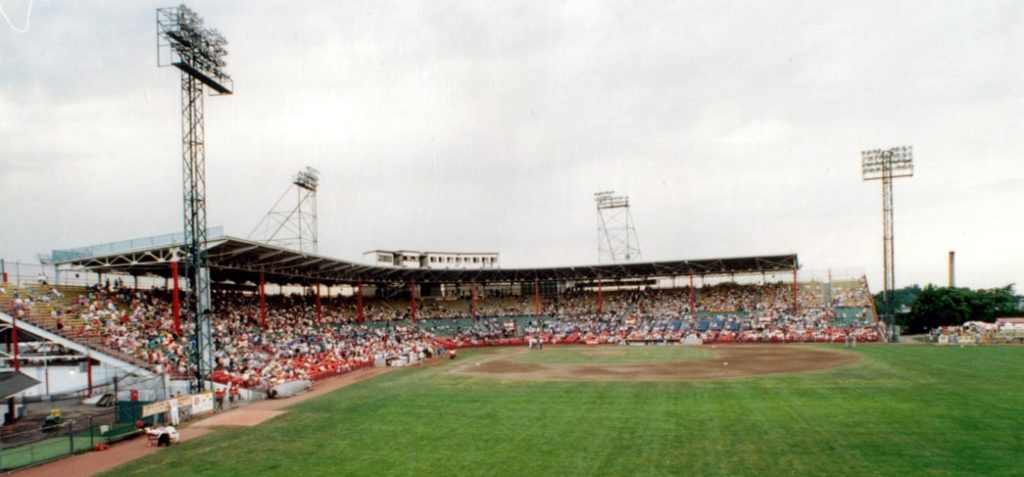 By BILLY HEYEN
From 1998 to 2008, 10 players with Rochester-area ties were either drafted or signed contracts with professional baseball organizations. From 2009 through 2018, that number jumped to 34.
Players either from Section V schools or Rochester-area colleges have been selected in most Major League Baseball drafts. While none were selected in the first, in 1965, five players from the area were selected in 1966, and the majority of years after had local selections, too. A few handfuls of others have signed professional contracts as free agents. All-in-all, almost 200 players have been picked or signed by MLB ballclubs after gracing ballfields right in Rochesterians' own backyards.
CLICK HERE TO VIEW THE SECTION V DRAFT PICKS AND FREE AGENTS SINCE 1965. 
The recent increase in draft selections might be astounding, but it came after the only real dry period in Rochester draft history. Throughout the 1970s and 1980s, stretches just like the one Rochester is in now were common. Two area baseball coaches who both played at Monroe Community College, now-MCC head coach Dave Brust and University of Rochester head coach Joe Reina, provided thoughts on Rochester and the MLB Draft throughout the years.
There's been plenty of contributions to Rochester's rich baseball past. Brust went so far as to say, "This could literally be a book." From Brust's three pillars of the Rochester Red Wings, Ed Nietopski and Dave Chamberlain up through the sprouting of numerous training facilities that allow upstate New York ballplayers to get fundamentals work in during the winters, the influences provide a thread through the many names of Rochester's own professional baseball players. Brust doesn't see the recent trend slowing down.
"I see the trend going up," Brust said. "It's in a good place, even if it doesn't go up, it's in a good place. It's doing what it's supposed to do."
Red Wings
Rochester's professional baseball team, since its inception as a Triple-A ball club in 1899, took on four names before becoming the Red Wings: the Bronchos, the Hustlers, the Colts and the Tribe. For the last 89 years, Red Wings has been the name of the team that Brust credits for much of Rochester's baseball culture.
"Every little kid, at least back in the 70s and 80s, you go watch a Rochester Red Wing game and you are hooked," Brust said. "If you're a baseball player, if you're an athletic kid and you're a baseball player, and even if you're not an athletic kid, you're just somebody who loves baseball. You go watch a Triple-A game, it might as well be the big leagues."
The Red Wings provide a backdrop for most baseball in Rochester. They hold clinics for youth baseball players and hold countless promotions that bring little league ballplayers into Frontier Field, wearing their teams' uniforms, for a night of high-quality baseball. The biggest influence to Rochester baseball that the Red Wings have made, though, comes in three people, Brust said.
It starts with Nietopski, who played the 1950 season in Rochester as a member of the St. Louis Cardinals organization. It includes Dave Chamberlain, the legendary MCC coach who was good friends with six-year Red Wing manager Joe Altobelli, Brust said. And it ties into the sprouting up of local baseball facilities with John Valle, who spent five years in Rochester as a player and now helps run John Valle Baseball, one of the many opportunities for Rochester-area kids to play ball year round.
"I know that your 25 year old reader is gonna be like, 'Who's Ed Nietopski? Who's Dave Chamberlain?'" Brust said. "I think they should know who they are."
Ed Nietopski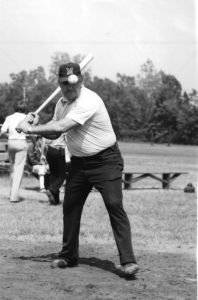 The middle infielder Nietopski spent just one season in Rochester as part of a nine-year minor league career. But after his career wrapped up, he came back to study at SUNY Brockport and soon after had a job coaching football at Brockport High School, according to The Daily Messenger.
After spending 1957-64 coaching at Brockport, he moved on to Cardinal Mooney and then Bishop Kearney after Mooney closed. In terms of baseball at the professional level, Mooney was where Nietopski spawned most of his influence. Brust played basketball and baseball for him there.
"His player tree and coaching tree is ridiculous," Brust said. "But again, a former Rochester Red Wing who was tight with the Wings throughout his years at Mooney. And when he had camps for 30-plus years, the Red Wings would always stop in, a couple of them would stop in and do a clinic and so on and so forth."
The player tree speaks for itself. From 1969 to Mooney's closing in 1989, with Nietopski leading the way all the way through, nine players were drafted or signed either straight from Mooney or after attending college following their graduation from Mooney. In the whole of Rochester's draft history, no single high school has produced as many as the nine professional baseball draft picks/signees that Nietopski coached in his 20 years at Mooney.
It's not hard to trace that tree one step further. Brust, for one, has coached professional draft picks in his time at MCC. He's not the only Nietopski disciple who can say that. Fred Tillinghast, who played under Nietopski in the early 1990s at Bishop Kearney, went on to coach (and still does) at The Battery, where he coached Matt Dryer, a pro player himself who went to high school at McQuaid. Dryer now coaches hitting at Diamond Pro, and he's spent time coaching a handful of Rochester's current pro ballplayers. Nietopski also coached Roger Klimek at Mooney, whose son Steven Klimek now pitches in the Baltimore organization. The tree extending from Nietopski's coaching continues to grow, a tree that most likely wouldn't exist in Rochester if not for the Red Wings.
Nietopski's high-school coaching record speaks for itself. 545-321 in basketball. 705-201 in baseball. But for a man who spent just one year as a pro ballplayer in Rochester, he certainly influenced a lot to come. Brust is just one example, a guy who played for Nietopski in the late '80s and now keeps on helping kids get to whatever the next level may be, whether it be a four-year school or pro ball. To Brust, Nietopski's legacy makes sense.
"His wins were only the residue of who he is and what he stands for," Brust said.
Dave Chamberlain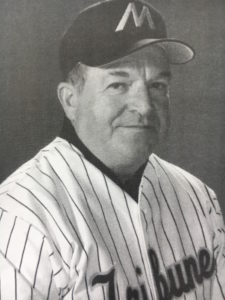 From 1964 to 1996, the head baseball coach at MCC was Chamberlain. Brust recalls the relationship Chamberlain always seemed to have with Altobelli, the Red Wings manager from 1971-76 and a three-year player in the major leagues.
"My year at MCC I remember specifically, I remember seeing Joe Altobelli in his office," Brust said. "And he was very tight with, or he could make a call and say hey Joe, I've got this kid. You need to send somebody out here to see this kid. Next thing you know, kid is drafted."
Chamberlain's tenure was prolific in terms of pro teams wanting his players. At least 39 players who spent time as a Tribune for Chamberlain were drafted or signed by major league clubs. A high number of these came in the MLB's January draft, which largely featured junior college players being picked. But plenty more also came in the regular June draft, which features four-year college players and high school graduates, as well.
Many of Chamberlain's players who were picked had played ball in Section V before heading to MCC. Just as with Nietopski, a direct line can be drawn from Chamberlain to Brust, who played at MCC for a year. And then the line can go on to a guy like Matt Brooks, who was drafted out of MCC in 2016.
Reina, the U of R head coach now, also played at MCC for Chamberlain. Looking back, he was glad to see so many names of MCC pro prospects from his era. It made him realize just how good those teams were.
"For me it goes back to, I think guys my age know how good they were," Reina said. "But when you kind of see that, you're like, whoa, they were really good. I think that gets kind of lost with some of these younger generation kids."
Reina hasn't slacked in coaching pro prospects either. John Ghyzel was selected in the 2017 draft by Cincinnati after coming to the U of R as a shortstop. Now, Reina said he's throwing 99 miles per hour as a reliever in Single-A. He leads the Midwest League in saves.
Both Nietopski and Chamberlain benefitted from a connection to the Red Wings. Rochester's pro baseball tree wouldn't be what it is without those two coaches.
"Of course the MCC player family tree is another, it's like oh my god," Brust said, and then added about Rochester's pros: "All you see is Cardinal Mooney or MCC."
The recent picks
Ten of the last 11 MLB Drafts have featured multiple players with Section V and/or Rochester ties selected. Brust and Reina both thought the growth of indoor baseball facilities, like Valle and Diamond Pro, played a big part in that.
Reina said kids in Section V don't get enough practice time outside. He estimated that a player from Florida might get to practice outside 200 more times in his high school career than the same player would in Rochester. That's why the indoor setups have been so vital.
"You've got these places that have turf facilities where they can not only hit, but they can pitch, they can develop defensively," Reina said. "So I think kids are doing it at younger and younger ages, so they're developing those skills quicker and quicker."
The recent upswing in area draft picks has featured almost solely players drafted out of college, and Reina thinks that makes sense, too. Players who get less practice time outside will generally be rawer as baseball players than those who spend a ton of time practicing outside. They might be an equivalent athlete to someone from Florida, but just need that extra time in college to develop.
Ghyzel is the perfect example of just needing extra development, Reina said. He came in as a shortstop who couldn't hit, then found a lifting program and a faster paced game. The shortstop who couldn't hit and threw 84 miles per hour when he arrived at U of R could touch 95 by his final season there, Reina said. And now he's throwing near 100.
Ernie Clement, a Brighton grad and Cleveland farmhand who spent three years of college playing at Virginia, is another example that Reina came up with.
"Out of high school, you're kinda looking at him going, okay he's a good athlete," Reina said. "Plays a lot of sports. I could see it. You kinda watch him get into a system that's great for him at Virginia, and those guys develop really well, that coaching staff does. And kid starts as a freshman, goes through the ups and downs, goes off to play summer ball going into the summer going into his junior year and is MVP of the Cape (Cod League) and is a fourth round pick."
Brust pushed back against the indoor facilities being the sole cause in the upswing, though. He didn't deny that players benefit from them. But rather, he said, it was the people running the facilities that matter.
He pointed to his time as a young ballplayer, when he would go over to Valle's setup, in Charlotte then, and hit. Brust said he'd hit 300 balls, and Valle might charge him for 100.
"Or if he charged at all," Brust added. "He's like, 'Yeah just pick up all the baseballs, turn off the lights.'"
Conner Simonetti was selected in the 35th round out of Fairport, didn't sign, and was a 13th round pick after three seasons at Kent State. Grant Heyman raised his stock three rounds after two years of collegiate ball.
The rest of the area players drafted out of college of late were much like Greg Cullen: not yet ready for pro ball at the end of high school. For 15 of the guys picked since 2008, their first time being selected was out of college. Based on Reina's thinking, that's no surprise.
"I think the caliber of baseball in western New York is kind of up and down," Reina said. "But I think there's a lot of great athletes that have a skill set, they just need to go and kind of polish it all up. And I think that's where college comes in."
What's next?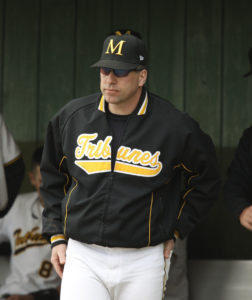 In the recruiting he does for U of R, Reina has seen the three-sport athlete come back into focus. He recalls that most of his teammates on some juggernaut MCC teams came in as three-sport guys, but then the era of specialization dawned and people started to focus on just one sport. Without giving a definite reason, specialization is falling off, he said.
"I think the secret is coming out, like hey, you need to go back to playing three sports," Reina said. "You need to go back to being athletic. There's no drill for that. There's no drill for a baseball player getting on a basketball court, playing four quarters, having to move and defend kids, and now you take that on a baseball field and it transfers."
Brust sees travel programs as the thing that will sustain the recent draft pick trend. With what he called a limited hiring selection for high school baseball coaches, due to processes which look in the district first, Brust doesn't think guys like Nietopski will be coaching at high schools very often.
He thinks instead that you'll find the ex-pro or former college stars in the travel leagues. And he suggested that much like Altobelli communicated with Chamberlain back in the '70s, there are relationships there that make all the travel ball pay off.
"I think that's gonna help the kids," Brust said of travel ball. "It's gonna help them certainly improve and help them move on. He's gonna call one of his buddies and he's gonna call one of his buddies."
Travel baseball has benefited from the use of facilities that allow those teams to practice when there's snow on the ground. Valle Baseball, for one, runs travel teams of its own. The players that play for Valle, and other travel teams like it, surely have spent plenty of nights watching the Rochester Red Wings play. It all comes full circle.
There are more area players committed to Division I programs that give a shot to continuing this trend: McQuaid's Ben Beauchamp (Albany) and Tyler Griggs (Connecticut) along with Fairport's Mike Sabatine (Maine) and Tyler Holmes (Hartford). They've seen the guys before them make it, like Cullen at McQuaid and Simonetti at Fairport. Because of the facilities and history and Rochester baseball lineage, they'll have a chance, too.
And the snow on the ground that might create a bias against players from northern climates, players like Rochester's current D-I commits? Reina simply thinks the list of draftees disproves any of that.
"I think one of the big things that a lot of people think is because of the weather, it makes it tough or guys are at a disadvantage, whether they play or grew up in upstate New York,"Reina said. "And then you look at the list and you're like, uh, not really."