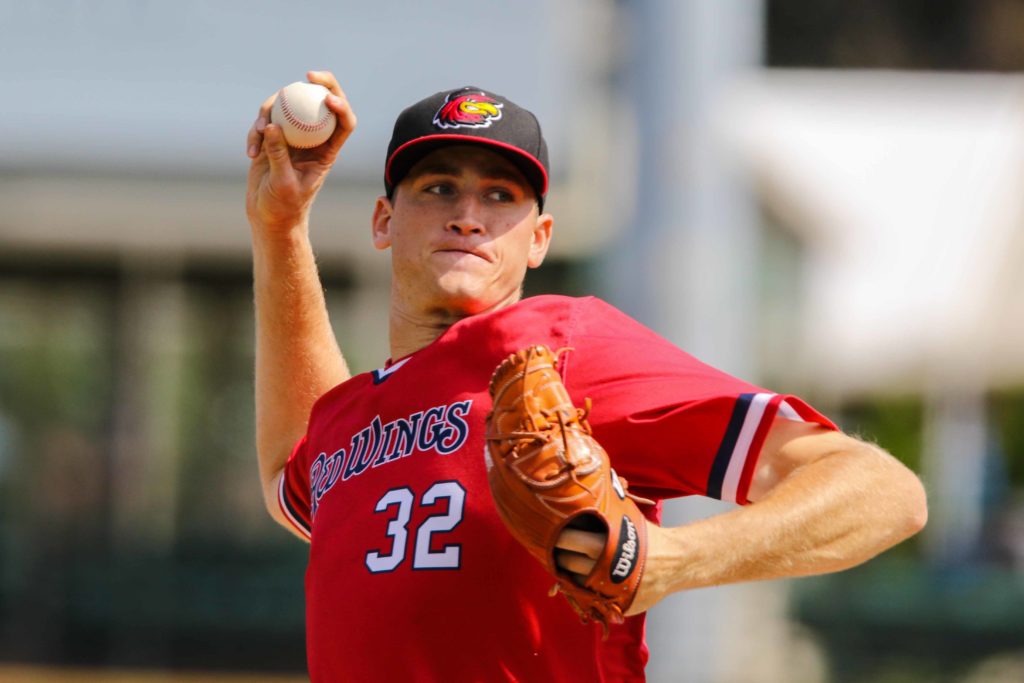 Courtesy of RedWingsBaseball.com
The Red Wings lost the series finale in Buffalo, 3-2, Sunday afternoon.
The Wings (31-35) have an off day Monday, before starting a six-game homestand at Frontier Field on Tuesday.
Aaron Slegers made the start Sunday but didn't figure in the decision allowing two runs (one earned) on four hits and two walks over five innings.
Rochester took 1-0 lead when Jake Cave scampered home on a wild pitch in the second inning.
Today was just the sixth time this season the Wings have lost when scoring the first run (25-6).
Buffalo took the lead in the bottom of the second. After retiring the first two batters, Slegers yielded a solo homer to Anthony Alford. After walking the next hitter, a Taylor Featherstonthrowing error led to the go-ahead run.
Rochester tied the game in the fifth inning on an RBI groundout by Nick Gordon.
A Reese McGuire sac fly an inning later would prove to be the deciding run.
The Red Wings were 0-for-8 with runners in scoring position.