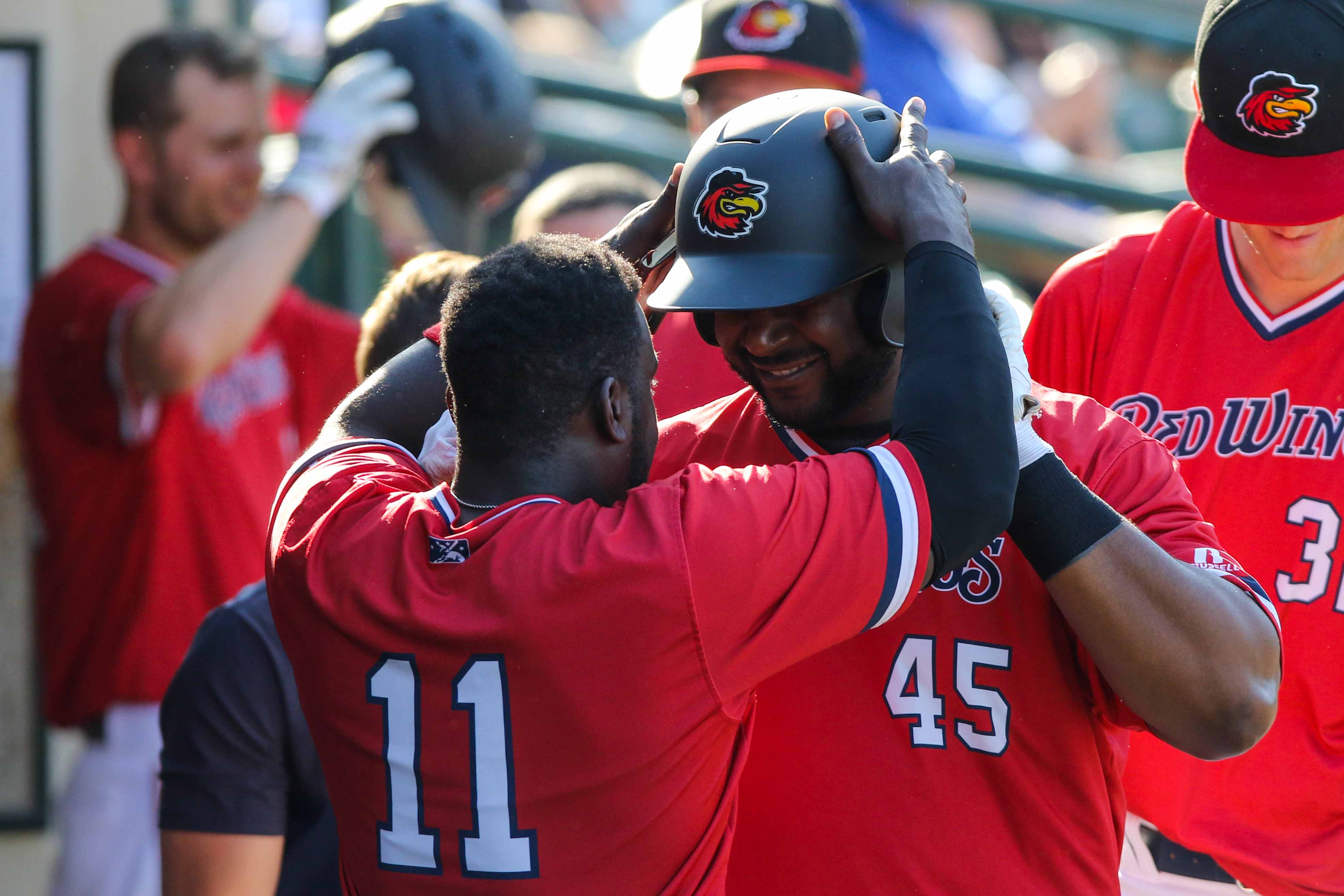 Courtesy of RedWingsBaseball.com
Adalberto Mejia and Trevor May combined to allow just six hits as the Rochester Red Wings won its fourth straight game with a 3-1 win over the Norfolk Tides Friday night at Harbor Park.
Jake Cave and Chris Carter opened the 6th with back-to-back home runs to put the Red Wings (28-23) on the board against Tides (28-24) starter Yefry Ramirez (2-4). Ramirez had surrendered just two hits through four innings before the Wings left the bases loaded in the 5th.
Mejia (1-1) matched zero-for-zero through three innings but Norfolk was able to get on get on the board in the 4th on a two-out RBI single form Ruben Tejada. He was charged with one run on five hits and one walk with four strikeouts over 6.0 innings and ended his night by striking out a pair to end his outing.
Rehabbing Trevor May worked a perfect 7th but the Tides pushed the tying run to second base with two outs in the 8th. Drew Dosch pinch-hit but flied out to end the inning.
Zack Granite looped a two-out double to left in the 9th and scored on a Nick Gordon soft liner. Granite slid in just ahead of the tag of Caleb Joseph.
May issued a one-out walk to Joseph in the 9th but he was able to secure his second career save. He allowed one hit and one walk with one strikeout in 3.0 scoreless frames.
Rochester has won four in a row to start this six-game road trip after losing five-of-six games at home against Buffalo.