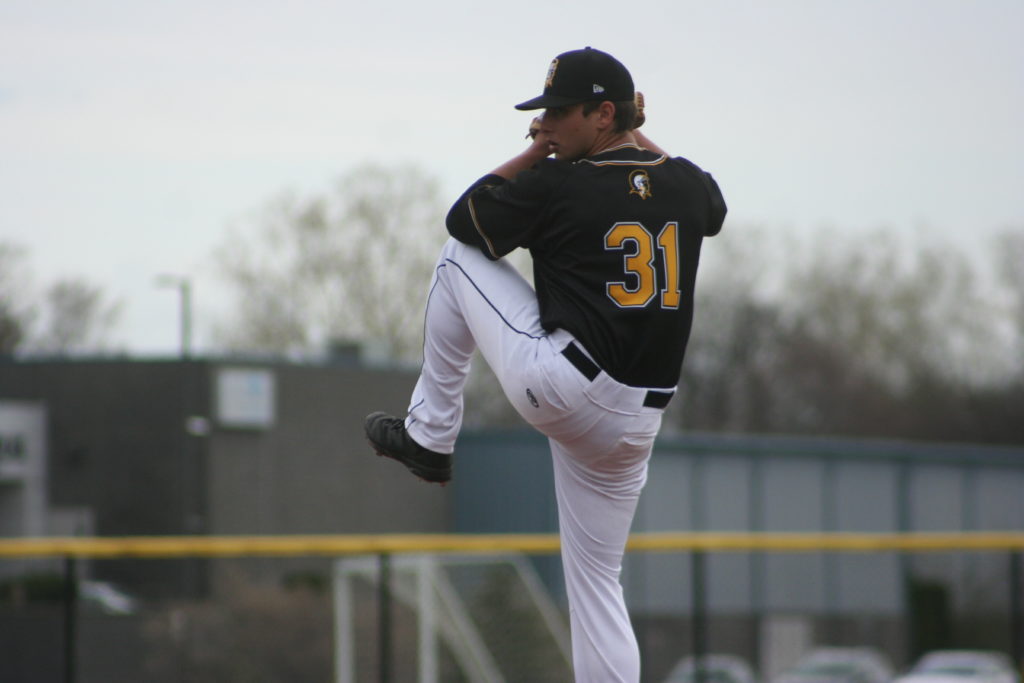 Continuing with a series of articles chronicling the Monroe Community College baseball team's journey to the NJCAA D2 World Series later this week in Enid, Oklahoma. 
By PAUL GOTHAM
ENID, OK. — Matt Petrossi remembers the date well. It was December 13th, 2016, the day of the surgery to repair his injured throwing shoulder.
On Sunday afternoon May 27th 2018 at David Allen Memorial Park, the redshirt freshman will take the mound for the Monroe Community College Tribunes in the NJCAA DII World Series.
It's been 17 months since his surgery, and the Tribune starter is taking nothing for granted.
"I can't wait," Petrossi said. "Especially from where I was a year ago. First year back and I get a start in the World Series. It's everything you could want."
Getting to this point wasn't always a certainty.
"You don't know how the recovery is going to be," he said. "They're never a hundred percent. Your mind kinda does wander to the worst-case scenario. You try not to, but who knows if you're ever going to come back the same again."
Doubt started to evaporate as the wins came this season. First there was the 4 2/3 innings of work in a win over Northern Essex on March 14th. Then he threw five innings in a 2-1 victory at Onondaga CC on April 10th. He hurled six complete on April 28th in a win over Genesee CC. Five days later, the former Fairport Red Raider went five full in a win over Finger Lakes CC.
With each win, he put distance between himself and recuperation.
"What's impressive with Matt is that he was very dedicated to his rehab," head coach Dave Brust said.  "It was pretty obvious that he did not want to go through this again. He was very mature with understanding his body and understanding rehab pain versus regression pain. He grew in terms of his off-season conditioning. His overall level of competing for a job and day-to-day habits really improved."


His arm strength returned, and Brust began to see the pitcher who impressed him with his baseball IQ.
"That's the very thing I liked about him when I recruited him as a junior in high school," Brust said of Petrossi's knowledge of the game. "He knew how to pitch. Velocity has never been his game. He has sinking action on his fastball. He's got a late-breaking deep curveball. He controls the running game incredibly well. He understands the running game. He fields his position very well for a 19-year old college player."
He hurled five innings in Monroe's win over Mercyhurst NE in the opening game of the Region 3 Championship. Nine days later, he went seven innings as the Tribunes knocked off Westchester Community College in the opener of the East District Championship.
On Sunday, Petrossi goes to the bump with Monroe's season hanging in the balance.
"I'm ready," he said. "That's the story you want. To come out and throw in front of a crowd like that, on TV and that stage, in an elimination game. I'm going to enjoy that experience."
MCC (30-19) plays Sinclair Community College (44-10) looking to stay alive. A 4 PM first pitch is scheduled.