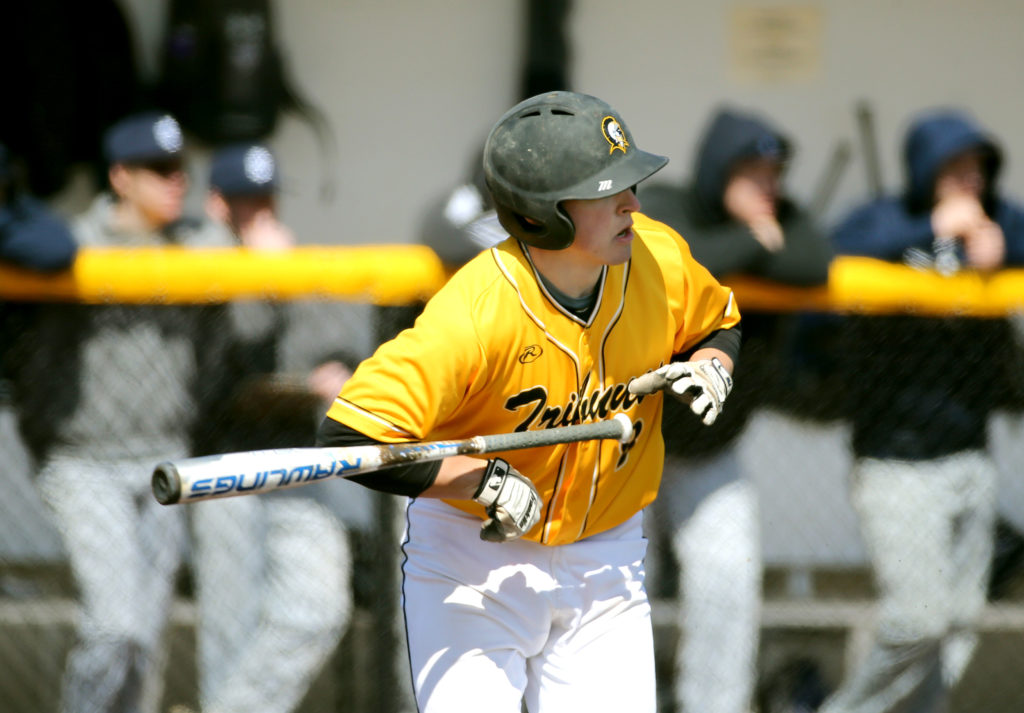 Continuing with a series of articles chronicling the Monroe Community College baseball team's journey to the NJCAA D2 World Series later this week in Enid, Oklahoma. 
By PAUL GOTHAM
ENID, OKLAHOMA —  For 5 2/3 innings of Monday's East District Championship the Monroe Community College Tribunes failed to get a hit. Jonathan Catapano ended the drought and tied the game with one swing of the bat.
Catapano's two-out solo shot was his second round tripper in as many as days. That his second and third taters of the season came against right-handers only added a hint of irony.
A year ago, Catapano would have turned around in the box and taken those hacks from the left side. That was last year when Catapano was a switch hitter. Not any more, though. The sophomore centerfielder decided since his return to campus fall that he would hit exclusively from the right side, and Monroe baseball is better off for it.
"I'm definitely happy that he encouraged me to stay righty," Catapano said of Monroe head coach Dave Brust. "I'm definitely a more powerful hitter from the right side, for sure."
After hitting .327 as a freshman with two extra-base hits in 55 at bats, Brust knew a change was needed.
"I saw this coming in August," Brust said of the change. "We let him switch hit all fall. He was just not progressing from either side or if he was it was minimally.


"I thought his left-handed swing was too long. He didn't make good consistent contact."
With the completion of the fall season, the fifth-year coach approached his player.
"I talked with him about it, and asked 'what do you want to do? You got to pick a side.' He chose right-handed. I thought he was a better line drive hitter from the right side."
In 101 at bats this season, Catapano is hitting .347 and his extra-base hits have jumped to 16 (including 11 doubles and two triples).
"For him it was patience, getting more at bats, more experience, more playing time," Brust noted. "Cat is an incredibly hard worker. He's great in the weight room. You have to tell him to stop. He'll [practice] hitting until he can hardly stand up. That's never a concern. With him it's more of getting him to trust the instruction."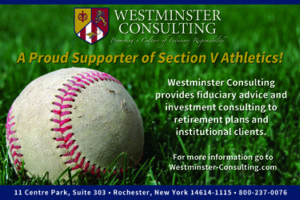 The transition brought with it some reservations.
"I didn't want to at first," Catapano said of the switch. "I loved hitting lefty. I was kind of skeptical at first of switching over."
It didn't take long for the Tribune outfielder to see it was the correct move.
"As we practiced inside, I realized I was a stronger hitter righty. My swing was more natural. My hands were quicker righty. My hand-to-eye was better from the right side of the plate. I was just a better hitter from the right side."
Adjustments were needed.
"There were definitely some struggles. Being a left-handed hitter facing a right-handed pitcher, you're always seeing the curve ball from the right-handed pitcher. As I switched over to the right side, I was now seeing the curveball differently from the right-handed pitcher. That was definitely something I had to work on. It was weird because I had never seen the curve ball from [that angle with] the right-handed pitcher."
Once the decision was made, more tweaks presented themselves. There was the matter of Catapano's top hand which Brust felt was too dominant. Changing that would create better balance with the finish of his swing. Confidence gained would also help the seven-hole hitter with decisions early in the count.
"I thought he was a better line drive hitter from the right side," Brust noted. "He had a tendency and he still does to take too many pitches. In the postseason, he's been much better hunting fastballs. He also needed to improve with cutting down with two strikes and putting the ball in play. All of which he has done."
Catapano has collected 20 of his 35 hits this season during the Tribunes current 18-game winning streak.
"I miss it at times, but I do feel like I made the right switch. It definitely helped the team out."
Monroe (30-18) opens the NJCAA D2 World Series against Brunswick (29-22) of Region 10. A 5 PM EST first pitch is scheduled Saturday at David Allen Memorial Park.