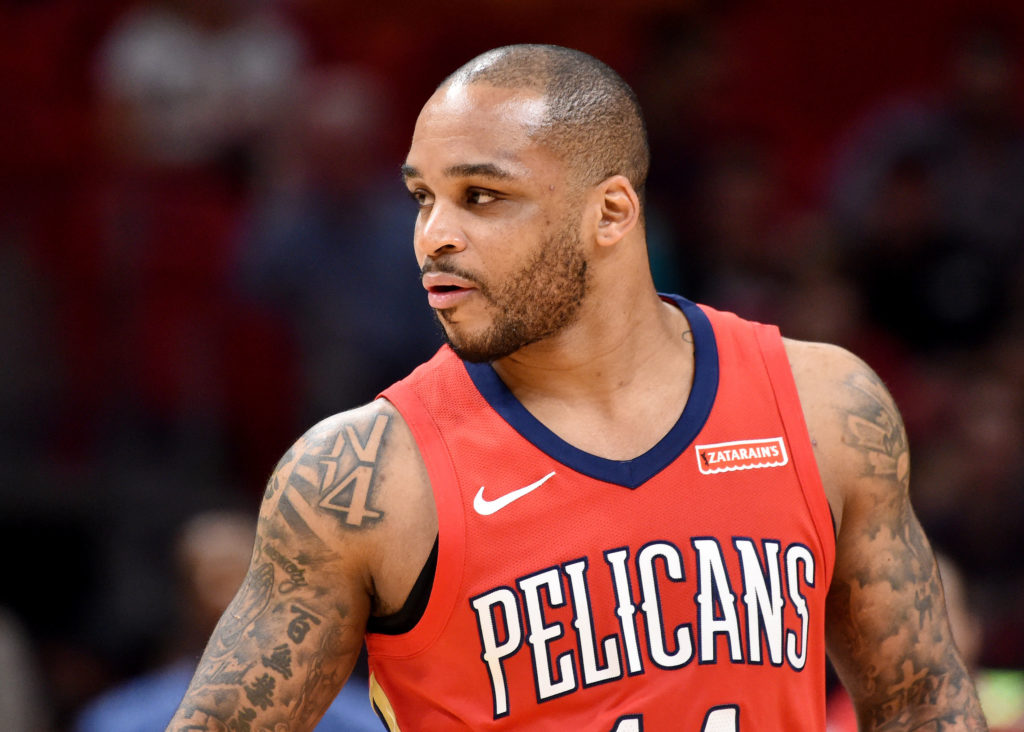 Courtesy of SJUHawks.com
PHILADELPHIA – Jameer Nelson, the all-time leading scorer in the history of Saint Joseph's basketball, will be among the nearly 2,200 graduating students at Saint Joseph's University's 167th commencement exercises on Saturday, May 19.
Nelson will officially receive a Bachelor of Science in sociology during the undergraduate ceremony, 14 years after being selected in the first round of the NBA Draft. During Nelson's time with the Hawks, the team reached the NCAA Tournament three times, culminating with a perfect 27-0 regular season and a run to the Elite Eight in 2003-04. Nelson was the consensus National Player of the Year that season, earning, among other accolades, the John R. Wooden Award and the Naismith College Player of the Year Award.
Nelson re-engaged with the University in the summer of 2016 to complete the coursework for his degree, earning credits online while playing for the Denver Nuggets, New Orleans Pelicans and Detroit Pistons.
"We are proud to send another successful class into the world," says Mark C. Reed, Ed.D., president of the University. "Our graduates are poised for leadership. They continually meet and exceed all expectations set for them, and I am certain they will continue to do so as they represent Saint Joseph's to the world at large."
"Our goal is to be a national leader in support for student-athletes," Dr. Reed says. "Jameer, like all of our student athletes, recognizes and appreciates that education is essential."
"Saint Joseph's has been a big part of my life since I was first recruited to play there," Nelson says. "It was important to me to finish work on my degree and to set an example for my own children and young student-athletes who look up to me."
"Jameer has, once again, moved me to tears," says Phil Martelli, head men's basketball coach at Saint Joseph's. "His drive and determination to become a graduate of SJU is extraordinary, but pales in comparison to the why – for his children, for young people he supports through the Pete and Jameer Nelson Foundation, and as an example to the young guys in the NBA. May 19 will be his greatest accomplishment. I am blessed to have Jameer in my life, and I know that I join an army of Hawks, past and present, in standing to congratulate him on this milestone."
Nelson received the same support as all student-athletes at SJU, including personalized direction from a staff member in the Educational Support Services for Student-Athletes office. In addition to assigning each athlete an individual advisor, the University also makes available a full-time learning specialist and two academic mentors who meet with students for academic support, help with organization and time management.
"It is part of our mission not just to make sure our student athletes graduate, but that they graduate having taken classes that will challenge them and prepare them for success after college, no matter what field they choose," says Janet Greder, director of the office and Nelson's contact.
The undergraduate ceremony will begin at 9 a.m., and the graduate ceremony will begin at 3 p.m. Both events will be held on the James J. Maguire '58 Campus. Additional seating will be available in the Cardinal John Foley Campus Center and in Merion Hall, where the ceremonies will be live streamed.
Don DiJulia '67, the longtime vice president of athletics and athletics director at Saint Joseph's, will address undergraduates. He will receive an Honorary Doctor of Humane Letters along with Sister Helen Cole, SSJ, MSW, LCSW, director and founder of Guadalupe Family Services in Camden, N.J.