HONEOYE FALLS-LIMA 1
RUSH-HENRIETTA 11
Lukas Haefner struck out eleven batters en route to a complete game in which he gave up one run on five hits. Haefner contributed to his own cause at the plate, going 2-for-4 with an RBI. AJ Nestler went 3-for-4 while Raymond Specht, Andrew Sanchez, and Zach Ochs had two hits apiece. The loss snapped a 5-game HF-L winning streak. Owen VanNewkirk finished 1-for-3 with a run scored for HF-L. Jack Tvrdik singled and drove in a run for the Cougars.
HILTON CENTRAL 6
FAIRPORT 5
Morgan Kunigan went 2-for-4 at the plate and John Cavallaro 2-for-3 to lead the Hilton offense. Both Cavallaro and Kunigan had an RBI in the Cadets seventh. Tied at three with two outs in the seventh, Kunigan hit the go-ahead single to score Nic Rohloff. After pinch runner Kyle Douglas scored on an error, Cavallaro hit a clutch single to extend the lead to 6-3. In the bottom of the seventh, Fairport did their best to bounce back. Noah Gerlach scored on Ricky Lipinski's (1-for-3) single. Lipinski then came around to score on Mike Sabatine's (1-for-3) base hit. However, Hilton closer David Stirpe stranded the tying run on second with a strike out. Collin Nelson started and threw six innings for Hilton allowing three runs on five hits.
IRONDEQUOIT 14
SPENCERPORT 0
Will Porter went 2-for-5 at the plate with three RBI, a walk, and two runs scored to lead Irondequoit. Nick Serce finished 3-for-5 with three RBI and a run scored. Eight consecutive batters reached base which led to seven runs en route to an eight-run outburst in the second inning for Irondequoit. Porter walked in a run and Serce mashed a 2-run double to contribute to the cause. Jackson DeJohn hurled a complete game shutout, giving up only four hits while striking out nine.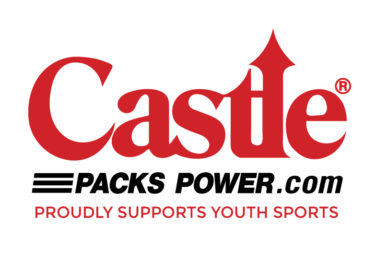 EAST 2
EASTRIDGE 7
John Montana (2-for-4) and Jacob Russo (2-for-3) had two RBI apiece to pace the Eastridge offense. Jayden Fayad contributed by going 2-for-3 at the dish with a walk and scoring three runs. Montana's RBI came on a 2-out, 2-run single in the second inning to extend the lead to 3-0 for East Irondequoit. Russo added an RBI triple as the Lancers scored four runs in that inning to put the game away relatively early. Pitcher Avery Bowens struck out nine. East's Joel Alicea finished 2-for-3. Jose Figueroa doubled and scored for the Eagles. Jordi Agosto singled, scored a run and had an RBI.
NORTH ROSE-WOLCOTT 4
GANANDA 8
Cody Hill was 2-for-4 with three RBI and a run scored while Drew Miale was 1-for-3 for two RBI to lead Gananda. Jayden Castrechini (1-for-3, walk) and Zach Ciprich (1-for-2, 2 walks) scored two runs apiece. After building a 6-1 lead and seeing it whittled down to 6-4 in the sixth inning, Hill hit a back-breaking 2-run single to seal the deal for Gananda.

PALMYRA-MACEDON 2
WAYNE 12
Tommy Bolt finished 3-for-4 at the plate with three RBI and two runs scored to lead Wayne. Tanner Clark (1-for-3) and pitcher Jaiden Burlee had two RBI each. Bolt hit an RBI double and came around to score on Burlee's groundout as part of a 6-run Eagle third inning to build an 8-1 lead. Burlee battled through 6 1/3 innings to only give up two runs on four hits and striking out nine batters on one hundred and seven pitches.
VIEW MORE SUE KANE PHOTOS HERE. 
MIDLAKES 16
MYNDERSE 8
Devin Hicks led the Midlakes offense with four hits and five RBI while Ezra Maslyn contributed by going 2-for-5 at the plate and also driving in five runs. Every starter had at least one hit, which led to Midlakes scoring in five of their seven innings of offense, including the first four innings.
GENESEO 4
WAYLAND-COHOCTON 5 (F/9)
Jamie Carman had two of Wayland-Cohocton's four hits to go along with a walk, an RBI and scored two runs. He hit the game-winning single with two outs in the bottom of the ninth to bring in Caleb Hanggi (1-for-3) for the team's only RBI. Wayland-Cohocton scored its other four runs on two passed balls in the first and sixth innings, a wild pitch to tie the game at two in the third, and a crucial error to tie the game at four in the eighth. For Geneseo, Jason Valentine (2-for-3), Jake Hamilton, and Daniel Kaye each had an RBI while Luke Harris contributed by going 3-for-5 and scoring the first run of the game on Valentine's double. Valentine came around to score on Kaye's sacrifice fly to extend the lead to 2-0. Geneseo had leads of 2-0, 3-2, and then 4-3.
GREECE ODYSSEY 12
SOTA 2