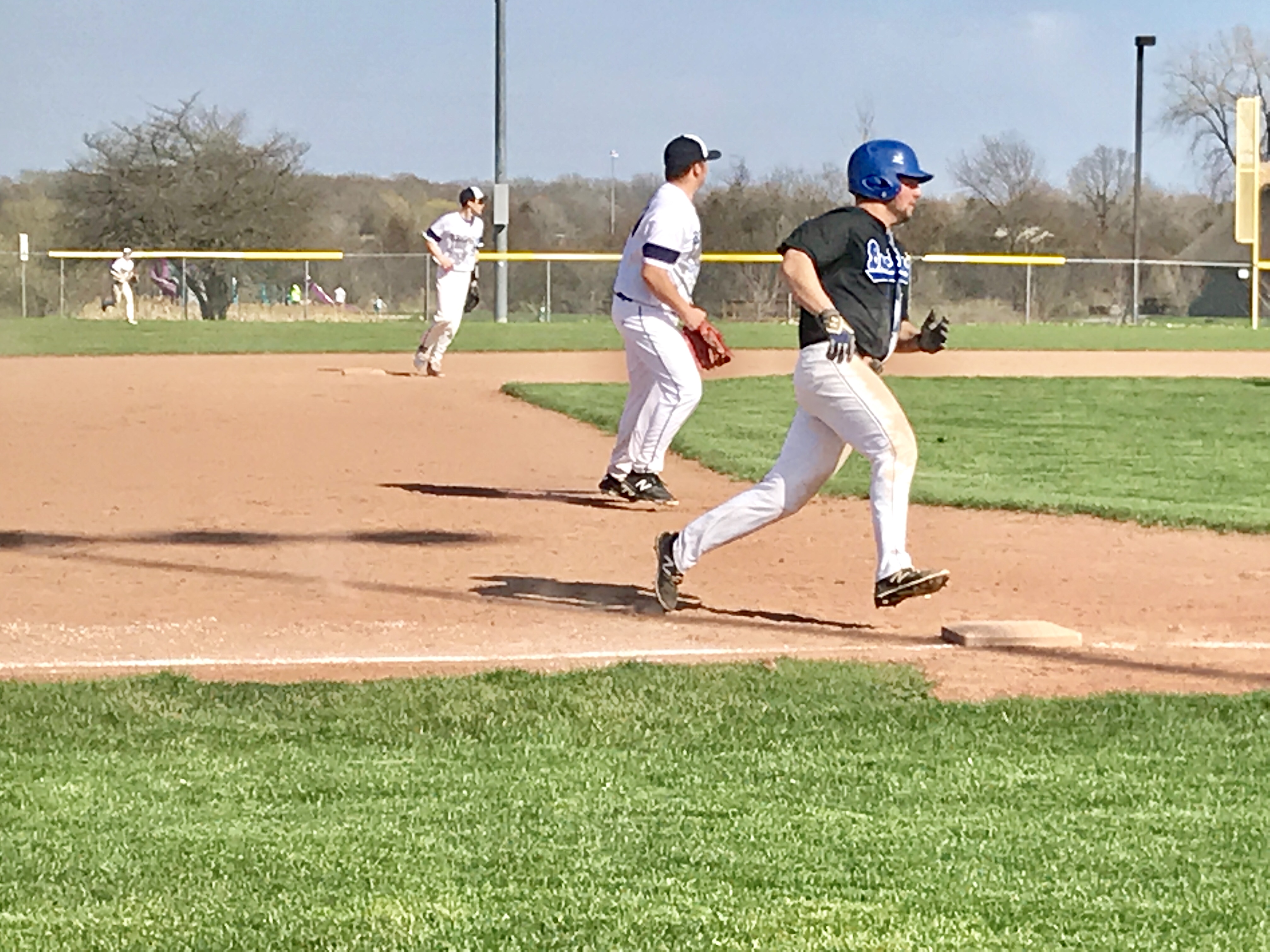 PITTSFORD MENDON 3
EASTRIDGE 0
Mendon hurler Hudson Bockmier bested his East Irondequoit counterpart Steve Kemp, turning in a complete-game, 2-hit, 7-strikeout, 2-walk performance to lead the Vikings (8-4) to a 3-0 victory in a pitching duel. Kemp, who also notched a complete game, allowed just 5 hits, while striking out 2 and walking 1. Mendon drew first blood in the bottom of the third, scoring twice when Kyle Wallman reached on an error scoring Jake Ring and Jacob Wilson. Jared Petrichick sealed the game in the top of the fourth with a solo home run for the Vikings. But the story was the pitching duel, as Bockmier and Kemp sent the batters down in order 6 of 14 times. The loss dropped Eastridge to 5-5.
MCQUAID 13
WEBSTER SCHROEDER 6
McQuaid's Tyler Griggs went 3-for-3 including a triple and an RBI to lead the Knights (10-3) to a convincing 13-6 victory over Webster Schroeder (7-3). McQuaid scored early and often and by the time the Warriors came up to bat in bottom of the third, it was 13-1. Schroeder chipped away throughout the game, but the early lead was too much to overcome. AJ Finn and Ben Beauchamp each went 2-for-3 with 2 RBI to aid the Knights. Erik Johnson earned the win. For the Warriors, Tommy Winn and Nick Vogt each went 2-for-3 and Winn drove in 3 runs.
SPENCERPORT 3
BATAVIA 9
The Batavia Blue Devils sent 11 batters to the plate and scored 7 times in the bottom of fourth to wipe out a 3-1 Spencerport lead, and coasted the rest of the game on the right arm of Keirnan Crowley to defeat Spencerport (1-10), 9-3. The Rangers took a 3-1 lead as Jason Nau singled in Nathan Heuber in the top of the fourth. Then, with two outs and the scored tied at three in Batavia's half, Sam Sallome scored on a single, Chandler Baker scored on an error, a line-drive triple to right scored two more runs, and Alec Wagner singled to drive in another run. When the dust had settled, Batavia was on top 8-3. Crowley blanked the Rangers over giving up just one hit. Brandon Betances Jr. and Taiyo Iburi-Bethel had two hits for Batavia while Nau had two hits and the lone RBI for Spencerport.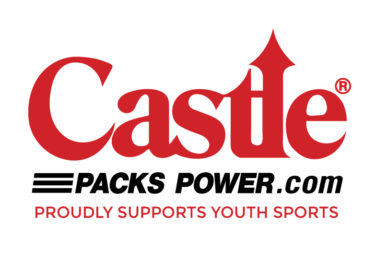 BROCKPORT 20
BRIGHTON 10
With the wind blowing out, the Brockport Blue Devils and Brighton Barons combined for 33 hits including 16 for extra-bases, 30 runs and four lead changes. READ MORE.
GREECE ATHENA 11
BRIGHTON 7
Jayson Russell finished 4-for-4 including a an RBI single in a four-run first innings, and Athena took the lead and never trailed. Tyler Curtis and Mike Ruta collected three hits and runs two runs apiece. Curtis struck out four and walked one over three innings for the win. The Trojans (6-4/1-3) snapped a three-game skid. Nico Aagesen had there hits including a triple and scored three runs for Brighton which was playing its second game of the day against its second opponent. Trent Wasserman doubled, had two hits, drove in two and scored a run. Andrew Zibuck was 2-for-5 with two runs. Sam O'Hora had three hits for Brighton (4-5/1-5).
VICTOR 23
GATES-CHILI 1
Sam DiGiacomo finished 4-for-5 with a double, triple and six RBI to lead Victor (8-4/5-2). Matt Leonardo went 3-for-4 with a double and two RBI. TJ Long picked up his first win of the season. Nick Boyer and Parker Mehigan pitched in relief.  Darren Peace was 3-for-4 for Gates Chili (0-4, 1-8).
GREECE ARCADIA 5
CHURCHVILLE-CHILI 1
Kyle Blum fanned eight over 6.1 innings and surrendered an unearned run on four hits to notch the win. Ben Bell finished 3-for-4 with a double. Drew Southcott was 2-for-4 with a triple. Isaac Yorkey had two hits including a double.

HONEOYE FALLS-LIMA 20
GREECE OLYMPIA 2
EAST 15
WILSON MAGNET 5
Tyrone Roundtree homered twice drove in six and scored five runs to lead East. Jean Carlos Alomar finished 4-for-5 with a walk, five runs scored, three RBI and a stolen base. Alex Figueroa went 3-for-4 with two walks, four runs scored and an RBI. Jose Valdez doubled and drove in two for Wilson. Jose Gonzalez collected two RBI.
SOTA 11
FRANKLIN 9 (9 innings)
Brennen Johnson finished 3-for-5 at the plate with five RBI including a two out grand slam in the top of the seventh to send the game into extras. Jonson eventually scored the winning run in the top of the ninth on a Miguel Made base hit. Alfredo Aponte and David Fitzgerald collected two hits apiece. Aponte hurled four shutout innings in relief for the win. He struck out five, walked one and allowed four hits. Reece Correra tripled and scored two runs. Franklin's Gregory Ranson had three hits including a double and a home run. Julian Cotto was 3-for-5 with three RBI and two runs scored. The win was the sixth straight for SOTA.
NE DOUGLASS 2
EDISON TECH 12
Angel Quinones struck out eight, walked two and allowed two runs on three hits over five innings for the win. Yadiel Cruz doubled and scored three runs for Edison. Jose Lewis also doubled and crossed home twice for the Inventors. Ramon Cruz finished 1-for-3 with two RBI for NE Douglass.
NEWARK 4
WAYNE 0
Jaden Teabout scattered four hits over a complete-game effort. Teabout struck out six and walked four. Dylan Blanchard tripled home Alex Caraballo to spark a four-run second inning. Ben Cowles doubled home a pair in the frame. Kyle Wood was 2-for-3 with a double and a run scored. Logan Holgado singled and walked for Wayne.
EAST ROCHESTER 0
GANANDA 4
Tim McClare hurled a 1-hitter and struck out 11 for the win. The Canisius College commit retired seven of eight from the end of the second through the fourth. Zach Ciprich hurled a scoreless seventh. Jayden Castrechini finished 2-for-3 with a double and two runs scored. Drew Miale scored twice and drove in another.
GENEVA 2
MIDLAKES 8
Ezra Maslyn connected on a 3-run home run in the third to stake Midlakes to 5-0 lead. Maslyn struck out three, walked one and allowed one hit over three innings in relief. Derrick Jones doubled and drove in two. Jordan Maher added an RBI triple. Devin Hicks struck out two and walked three over three innings for the win. Harrison Day had two singles. Rashakim Hudson had two singles and an  RBI for Geneva. Racer Lynch added a single.
WATERLOO 2
PALMYRA-MACEDON 11
CJ Wahl allowed two unearned runs on two hits over five innings for the win. Wahl fanned four and walked two. Alex Wootton finished 2-for-2 with a double, two walks, two RBI and two runs scored. Wahl had two hits, drove in two and scored four times.