VICTOR CENTRAL 6
HILTON CENTRAL 1
Nate finished 3-for-4 on the day including a 3-run first-inning home run to pace Victor (8-4/4-2). That was all the offense Andrew Westbrook needed as he held Hilton to an unearned run on seven hits. Westbrook struck out five and retired seven batters in a row between the third and fifth innings en route to a complete game. Chris Varone went 3-for-4 with a double and an RBI. Sam DiGiacomo was 2-for-3. Victor added three runs in the sixth. Nic Rohloff was 2-for-3 for Hilton (4-7, 1-4).
FAIRPORT 11
RUSH-HENRIETTA 7
Tyler Smith finished 4-for-5 with five RBI, three runs scored and hit for the cycle to lead Fairport's offense. Tyler Holmes had the go-ahead three-run home run with two outs in the sixth inning to give Fairport (6-5/2-2) the road win over Rush-Henrietta (4-4/2-2). Mike Sabatine and Smith hit back-to-back singles to set up Holmes's heroics. Smith also gave Fairport their first lead of the game, 3-1, on a 2-run double in the second inning and scored what had been the game-tying run, 5-5, in the fourth inning. After Holmes gave Fairport the lead for good, Smith hit an insurance 2-run homer. R-H's Lukas Haefner finished 3-for-5 with an RBI and a run scored. Grant Rodriguez was 2-for-4 with two runs scored.
IRONDEQUOIT 17
CHURCHVILLE CHILI 11
Nick Serce sparked a 7-run with fourth with an RBI double to lead Irondequoit (7-4/5-2). Chris Butler drove in two more to give the Eagles the lead.  Churchville had a rally of their own in the bottom of the sixth behind a 2-run double from Ethan Putney as the Saints grabbed a 10-9 lead.  Chad Gartland connected on a grand slam in the seventh, and Irondequoit exploded for eight runs. Butler followed with a 2-run dinger.  Jackson DeJohn finished 3-for-5, with three doubles, two RBI and two runs scored to pace the Irondequoit offense. Jose Morales was 2-for-4, with two RBI and two runs scored.  Cullen Pease went 2-for-4 with an RBI. Garland scored two runs. Serce was 2-for-4 with two doubles and two runs scored. Putney finished 4-for-4 with three RBI to lead C-C (3-5/2-3). Joey Puglia 2-for-4 with a 2-run home run. Josh Ferris had two RBI.
WEBSTER SCHROEDER 17
GREECE ARCADIA 14
Alex Vogt finished 3-for-4 including a two-run double in the fourth inning when Schroeder (7-3/6-0) took an 11-10 and did not trail again. Nick Vogt went 4-for-5 with two RBI and three runs scored. Robby Merkov was 3-for-3 with four RBI and three runs. Jack Willard had four hits in six at bats with four RBI and two runs. Tommy Winn added two hits. Greece Arcadia's Justin Augustine had a home run and a double and six RBI. Augustine scored twice in a 9-run third when Arcadia (1-9/1-4) took a 10-8 lead. Kyle Blum, Ray Mineo and Drew Southcott had two hits apiece in the game.
VIEW MORE SUE KANE PHOTOS HERE.
SPENCERPORT 4
WEBSTER-THOMAS 16
Thomas (5-6/3-3) broke open a 1-1 game in the bottom of the third when they scored 11 runs nine base hits. Ryan Hill led the way going 4-for-5 with two doubles, three runs scored, and four RBI.  Justin LaLoggia went 3-for-4 with a triple and four RBI.  Damian Wright finished 3-for-3 with a double and two RBI. Devin Mulcahy was 3-for-5 with two runs and an RBI.  Jake Canfield had a triple, Derek Ogi had a 2-run double, Ethan Maltman had an RBI single, and Steve Minardo had one hit and scored four runs for the Titans.  Caden Hahn went four innings and gave up two hits. The junior struck out three to earn the victory.  Jason Nau had an inside-the-park home run for Spencerport (1-10/0-5).
PITTSFORD SUTHERLAND 12
BROCKPORT CENTRAL 6
Graham Schild helped his own cause when the senior mashed a go-ahead grand slam in the fourth inning. Schild struck out five over five innings on eighty-eight pitches for the win. Davis Heyman finished 3-for-4 with two doubles, four RBI and a run scored for Sutherland (6-5/3-2). Will Ling, Jackson Renica and Torin Wilcox had two hits apiece for the Knights. Cole Penders was 3-for-4 with with two runs scored for Brockport (6-5/3-1). Joshua Keenan doubled and scored. Gordon Fisher and Frank Lauricella had two hits apiece.
PITTSFORD-MENDON 0
BRIGHTON 9
Trent Wasserman and Lucas Dorsey combined on a 3-hitter, and Brighton (4-3/1-3) snapped the longest winning streak in the Monroe County league. Wasserman struck out six, walked four and allowed two hits over six innings. Jack Falter connected on a 3-run home run to cap a fourth inning when the Barons sent 12 to the plate and exploded for eight runs. Andrew Zibuck went 2-for-4 with two RBI and two runs scored. Ryan Watson had two RBI. Nico Aagesen scored twice. Hudson Bockmier doubled for Mendon (7-4/3-2) which had won four straight.
GATES-CHILI 1
PENFIELD CENTRAL 17
Connor Stuewe opened the floodgates for Penfield (10-3/5-1) with an RBI double and scored on  a Patrick Bowes sacrifice fly in the second inning. Both of them had huge offensive games with nine RBI combined. Gage Ziehl was efficient on the mound, tossing five innings with six strikeouts on only fifty-six pitches. After giving up a leadoff double to start the game, the freshman retired eight batters in a row. Ziehl was able to finish his outing with a clean fifth. Penfield has won four straight.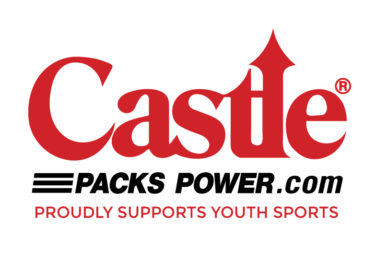 EASTRIDGE 9
HONEOYE FALLS-LIMA 10
Brian Reinke capped a four-run HF-L seventh with a walk-off RBI single. One VanNewkirk finished 2-for-3 with a double, a walk, three RBI and a run scored to pace the HF-L offense. Ben Sousa and Hayden Smith and two hits apiece for the Cougars (4-2/3-0). John Montana was 3-for-3 with two doubles and five RBI to pace Eastridge (5-5/1-3).
GREECE ODYSSEY 3
GREECE OLYMPIA 8
Zach Wright finished 2-for-3, and Joe Alphonse went 2-for-4 with a 2-run home run to lead Greece Olympia (1-5/1-2). Jason LoVullo was 2-for-4. Jake HeBerger had a 2-run home run. Zach Wright pitched 6 innings striking out 11 for the win. Holloway and Hernandez both went 2-3 for Odyssey.
CANANDAIGUA 20
GREECE ATHENA 14
For the fifth time in seven games, the Braves scored in double figures. They finished with 20 hits in a 17-10 win over Pittsford Sutherland last week and another 20 base raps in a victory over Greece Odyssey earlier in April. READ MORE.
DUNDEE 0
BLOOMFIELD 3
Trevor Robinson struck out 17 and hurled a perfect game. Robinson 2-for-2 at the plate. Robbie Ashman and Sam Brocklebank drove in a run apiece for Bloomfield. READ MORE.

WAYNE CENTRAL 9
AQUINAS INSTITUTE 7
Tommy Bolt and Josh Armstrong led the top of the eighth inning with back-to-back doubles and eventually scored to lead Wayne. Bolt finished 2-for-4 in the game with two runs scored and an RBI. Sean Flannery hurled two and a third scoreless innings for the win. Flannery struck out four and walked one without allowing a hit. Logan Holgado doubled, drove in two and scored twice. Jack LeStrange was 2-for-4 with two RBI and a run. Tim Catalano scored twice for the Eagles. Jack Scanlon finished2-for-4 with a walk, two RBI and a run scored to lead Aquinas. The Lil Irish scored four runs in the bottom of the sixth to tie the game at seven.
EAST 9
EDISON 0
Tyrone Roundtree reached base all four times he came to the the plate with a hit and two walks. He scored three runs in the win. Wellington Mata finished 2-for-4 with three RBI and two runs scored. Jean Carlos Alomar had a hit, walked and scored twice. Alex Figueroa had two hits and an RBI for East (9-1/6-0).
SCHOOL OF THE ARTS 15
MONROE 5
David Fitzgerald went 4-for-6 with three runs scored and five RBI.  Justice Salamone went 2-for-3 with four runs scored and three RBI. Ross Janezic went 2-for-5 with a run scored and four RBI.  Janezic also pitched six strong innings for his first win of the season with 10 strike outs. He allowed five runs (three earned).
WILSON MAGNET 13
NE NW DOUGLASS 1
RED CREEK 5
SODUS 7
CLYDE SAVANNAH 1
PALMYRA-MACEDON 12
GENESEO 19
PERRY/MOUNT MORRIS 1
LIVONIA 5
HORNELL 1
BATAVIA 17
ELGIN LARKIN 1