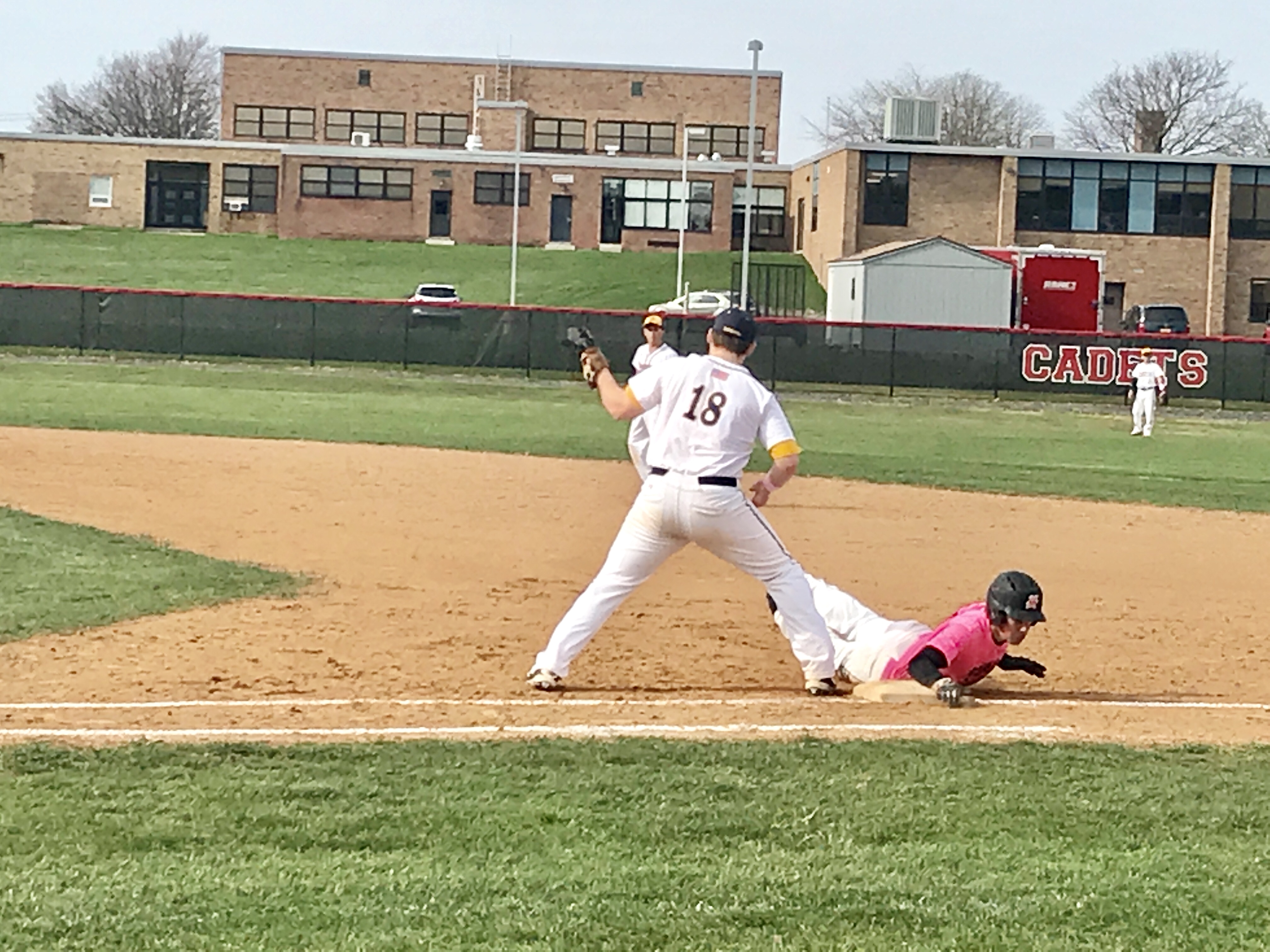 By PAUL GOTHAM
HILTON — A pair of seniors delivered when the Hilton Cadets needed it most.
David Stirpe nailed down the final five outs, and Nic Rohloff scored the eventual winner as Hilton took a back-and-forth affair with the Spencerport Rangers, 9-8 on Breast Cancer Awareness Day at Schwonke Field.
Stirpe came on in relief with two on in the sixth inning of a tie game and ended the threat getting a ground ball for a 1-2-3 double play.
"David did a tremendous job of coming in a tough spot and throwing strikes," said Hilton coach Jeff Murphy. "He threw strikes and relied on his D. He closed the door for us."
Rohloff led the bottom half of the inning with a single to left field.
"He wanted to bunt for a base hit in that at bat," Murphy said laughing.  "The third baseman was playing way back. We let him loose and he stayed back on it nice."
Sophomore Collin Nelson followed with a base hit. John Cavallaro moved the runners with a sacrifice bunt, and Rohloff scampered home when Jackson DiPalma reached on an error.
"He has good instincts," Murphy said of Rohloff. "He did a good job of being aggressive. He went on first contact on the ground. He got a good jump on the ball. With two strikes we try to be a little bit more aggressive if they're making contact with a runner on third and less than two outs."
DiPalma finished 3-for-4 on the day with two RBI.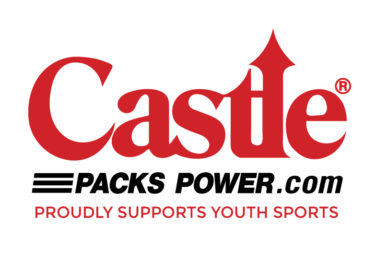 "Jackson DiPalma did a great job of shortening up a little bit and putting the ball in play," Murphy added. "We really struggled with our situational hitting the last couple games. It's good to see him step up as a junior and cash Nick in with that."
It looked like Hilton would run away with the game early. The Cadets sent nine to the plate and scored four runs in the first. Drew HerrNeckar put the first run on the scoreboard with a sacrifice fly. DiPalma and Nelson added RBI singles before the end of the frame.
Hilton pushed the lead to 6-1 in the second.
Spencerport, though, rallied for five runs in the fifth to take a one-run advantage. Pinch hitter Colton Van Brederode plated Jason Nau and Mike LoPresti with a two-out single up the middle. The Rangers led 7-6.
Justin DeVos drove in one of two runs with a single as Hilton regained the lead in the home half.
Nau tied the game for Spencerport in the seventh with a run-scoring single
"Their top of the order can hit.," Murphy said of the Rangers. "They hit the ball today. When they came up in the seventh I thought here we go."
Stirpe picked up his second win of the season and Hilton improved to 4-6.
"It's better to be a lion for a day than a sheep for a hundred," Stirpe said of a mantra recently adopted by the Cadets.  "We put that into our team, and it's been awesome. It totally changed the game."
Nelson finished 2-for-4 on the day with an RBI and two runs scored. Gavin Moore went 2-for-2 with two walks and a run scored. HerrNeckar and Stirpe drove in a pair of runs apiece. Josh Battaglia scored twice.
Nau finished 2-for-3 with two runs scored for Spenceport. Chris Carroll had two hits and scored twice. Joe Moscheterri scored twice. Joe Carroll was 3-for-4 including two doubles and two RBI. The loss was the fourth this season Spencerport (1-9) has suffered by one run.