By PAUL GOTHAM
WEBSTER, N.Y. — Tommy Baxter finished 2-for-4 including a walk-off single in the ninth inning as the Webster Schroeder Warriors defeated the Spencerport Rangers, 4-3 to open Monroe County Division II action, Tuesday afternoon.
Baxter connected on an inside fastball from Kieran Crowley and plated Corey Spooner with a one-out base hit to right field.
"My prior two at bats I popped the ball up," the senior shortstop said. "I didn't want to do that again, so I kept my shoulder down and drove it to right field."
The hit ended a late-inning back-and-forth affair which saw Spencerport take its first lead of the game with one out in the seventh only to have Schroeder tie the game in the home half.
"I went up there sitting fastball and waiting for it," Baxter said. "The ball I popped up on the previous pitch was a fastball. I didn't hit it right. Next one came and it was another fastball and I drove it."
Tommy Baxter delivers and Schroeder walks off in extras. pic.twitter.com/o9syJywUbm

— Paul Gotham (@PickinSplinters) April 10, 2018
Ryan Bellavia picked up the win in relief.  The junior right-hander struck out one and retired all three batters he faced in the ninth.
Jack Willard started and tossed six innings for Schroeder (1-0).  After allowing a run on three hits and three walks through the first four innings, the junior right-hander settled in and retired the last seven he faced.


"I felt like I got better command of my fastball," Willard said when asked what was working for him late in the game. "That was big for me. I just kept pounding the strike zone and making them put the ball in play."
Willard finished with three strike outs and six ground outs including a tailor-made double play to end the third.
"He started to get the ball down in the strike zone," Schroeder coach Matt Knight said. "He was missing high. Then he got the ball down in the strike zone, and he was getting the ground balls that we needed."
Spencerport starter Gino Pellett allowed three runs (two earned) on four hits and two walks over seven innings.
"He just kept the ball low and changed speeds," Spencerport coach Larry Frisa said of his starter. "He did everything a high school pitcher should to keep us in the ball game. We gave him the ball, and he did a fantastic job of throwing strikes."
It appeared Pellett would get the win, but Schroeder tied the game on an unearned run with two outs in the bottom of the seventh.
"As a sophomore, he's really shown us a lot," Frisa added. "He's done a great job on the mound. He's a very even-keeled young man. We were going up against a team that last year was ranked high in the state. We knew that they graduated a lot of guys, but it's Webster Schroeder. That was a pretty gutsy performance."
Baxter walked and scored in the first to give Schroeder a 1-0 lead.
Spencerport battled back in the fourth. Jason Nau doubled to left field and scored on a Greg Ranieri two-out single up the middle.
Tommy Winn singled, stole a base and crossed the plate on a Nick Vogt infield hit in the fourth to give Schroeder a 2-1 edge.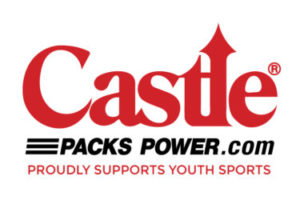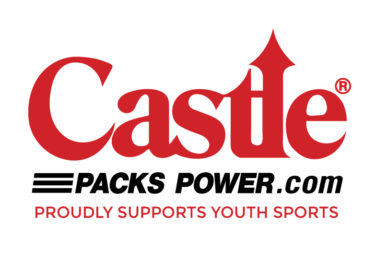 The game stayed that way until the seventh when Ranieri sparked a Ranger rally with a one-out base hit. Pellett followed with a walk, and Nathan Hueber connected on his second hit of the day, an RBI single through the right side to knot the game at two.
Pellett scampered home on a wild pitch to give Spencerport (0-4) its only lead of the game.
Winn finished the game 2-for-3 with an RBI sacrifice. Vogt was 2-for-4 on the day. Schroeder managed just one hit first time through the order.
"I think we're going to be a lot better team by the end of the season than we are right now," Knight said. "We've had four live-pitching sessions where we've taken some at bats against our own pitchers. It's going to take some time for our bats to come around, and it will."
Spencerport's Nau went 2-for-3 with a walk and a run scored. Ranieri was 2-for-4 with an RBI and a run scored. Hueber had two hits in four at bats with an RBI.
The same two teams will meet again on Wednesday. A 4:30 PM first pitch is scheduled at Spencerport's Trowbridge Field.