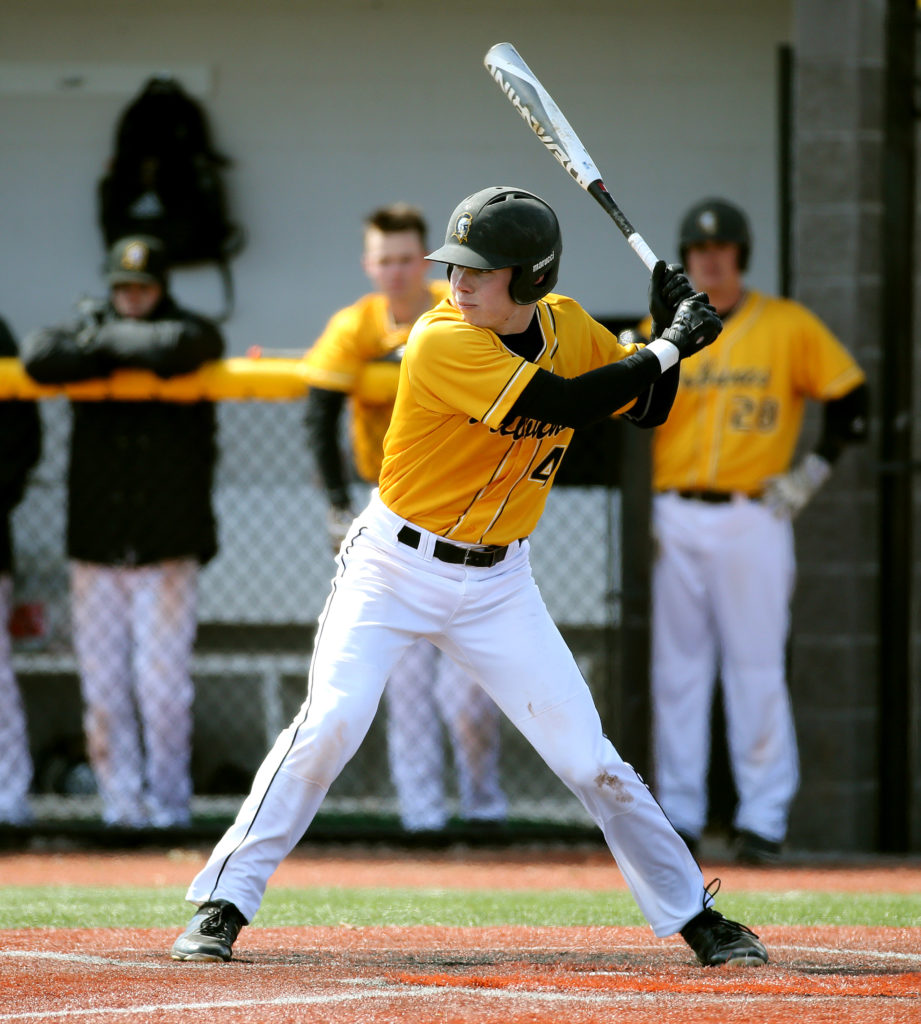 By PAUL GOTHAM
ROCHESTER, N.Y. — The truth of the Tribune Field scoreboard was hard to escape. In its third straight loss, the Monroe Community College baseball committed five errors while collecting just two hits.
Fielding miscues combined with frosty temperatures gave the feeling of Groundhog Day as Tribune generosity once again contributed to an opposing victory.
Monroe starter Eric O'Brien (Richmond, VA/Douglas Freeman) shouldered the loss, and the sophomore right-hander's struggles demonstrate MCC's current state. Trailing 1-0 with a runner on and one out in the third, O'Brien induced what looked like a routine groundball. Two errors later, Northampton doubled its lead.
O'Brien retired the next five and eight of nine before the Tribunes succumbed in the sixth.
A one-out Bermuda triangle single down the right field combined with a wild pitch from Tribune reliever Trevor Sherwood (Batavia) and another error added four more Northampton runs. MCC trailed 6-0 on their way to a 7-3 loss Sunday afternoon.
Monroe fell to 11-13 with the defeat.
In recent games, Monroe's errors have come at the most inopportune of moments. Leading 1-0 in the fourth inning in game two of last weekend's doubleheader against Niagara County CC, Ryan Marketell (Webster Thomas) got the groundball he needed to slow a rally. Monroe's infield retired the runner at second, but the throw to first was mishandled. After another misplay, NCCC cleared the bases on their way to a 7-2 victory.
On Saturday, a pair of errors led to a five-run Northampton fifth in a 7-4 MCC loss. Do the math, subtract to the quintet of runners (or at least some of those runs) and the Tribunes come out on top.
Monroe made a game of it Sunday.
Matt Wagner (Bishop Smith/Pembroke ON) tripled to center with one out in the sixth. Cas Sobaszek (Rush-Henrietta) reached on a hit by pitch. Logan Martella-Tasick (Penfield) worked the first of two straight walks to load the bases and bring home a run. TJ Lucey (Fairport) brought home another when he got aboard on a rare Northampton error.
But the Tribs left bases loaded in their seventh loss in the last nine games.
The second game of the doubleheader was cancelled due to the inclement weather.
Monroe travels to Onondaga Community College on Tuesday for a doubleheader. First pitch is scheduled for 4 PM.