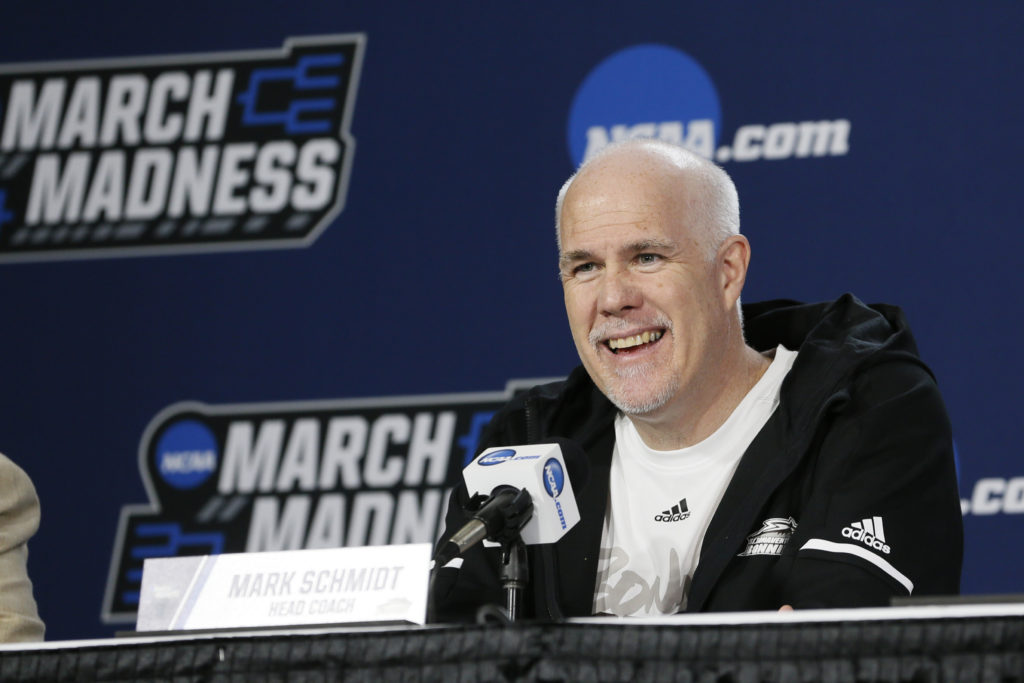 By JOE CERAULO
After leading the Bonnies to their most successful season since St. Bonaventure's Final Four run in 1970, head coach Mark Schmidt is a hot name among big-time programs that currently have coaching vacancies.
The most popular rumor over the past week has been that the University of Pittsburgh was a likely landing spot for Schmidt. Given where the program is at, and the point Schmidt is currently at in his career, the hire would've made little sense.
The Panthers are coming off a year in which they failed to win an ACC game (the Bonnies were 1-0 against ACC opponents this season). The program has been in disarray in the two years since Jamie Dixon left for TCU, a school that he's won the NIT with and led to their first NCAA tournament appearance since 1998.
Those rumors went away when Schmidt announced he would not be leaving Bonaventure for Pittsburgh, and shortly after, the school hired Jeff Capel to be their next head coach with a seven-year contract.
The Capel hire makes more sense. He is 12 years younger than Schmidt and has coached in the ACC as an assistant under Mike Krzyzewski at Duke since the 2011-2012 season. Having been the head coach at VCU and the University of Oklahoma prior to returning to his alma mater, Capel is the right decision for the Panthers to commit to a full rebuild.
But don't confuse Schmidt's refusal to take the Pittsburgh job as a definite commitment to stay at St. Bonaventure.
Earlier today, Xavier head coach Chris Mack agreed to a seven-year deal worth roughly $4 million per year to become the new head coach of the University of Louisville. This creates a vacancy at a school Schmidt was an assistant at from 1994-2001.
Unlike Pittsburgh, Xavier is a school that is currently in a position to win. They have been to the tournament in five straight seasons and 12 of the previous 13.
There's no guarantee Schmidt will take this job, or even be offered it. The Musketeers might opt to hire from within and offer long-time assistant Travis Steele the job. He's been on the staff there for nine years and has served as the team's primary recruiter and associate head coach under Mack to this point.
Another sexy name in coaching who could be a possibility is Thad Matta. Matta won 78 games in three years at Xavier before taking the Ohio State job in 2004. After a year off, he might view this opening as a possible return to coaching.
Schmidt would certainly be a good fit for Xavier, as they are on a short list of schools he would likely leave the Bonnies for at this point in his career.
Considering what he's done at St. Bonaventure 11 years after walking into a locker room that had just three scholarship players, any school would be lucky to have him.