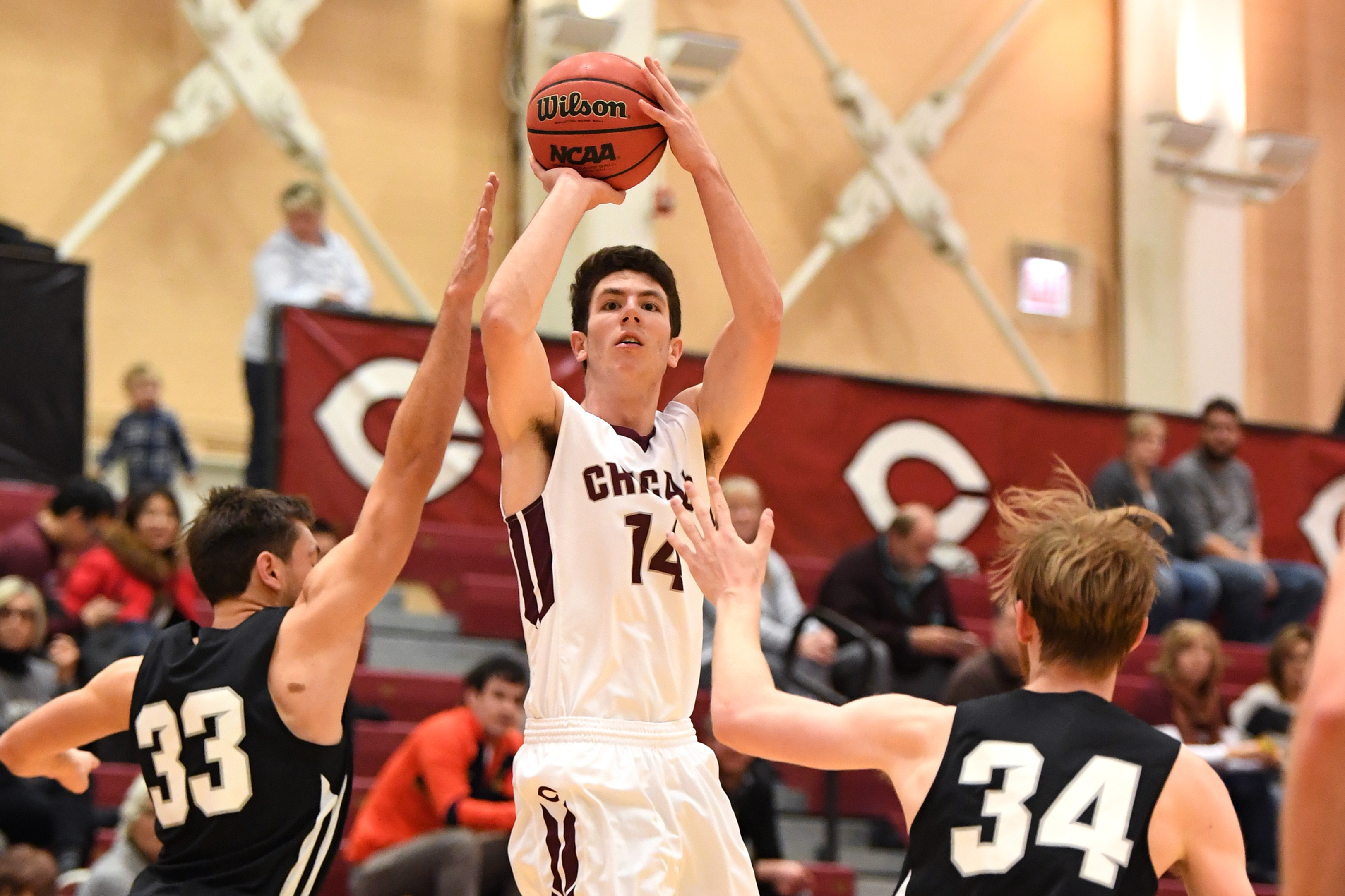 Former McQuaid Jesuit Knight Jake Fenlon connected five times behind the arc this past weekend and set a University of Chicago men's basketball program record with career 3-pointer No. 207.
The 6-foot-4 senior finished the game 5-of-11 from long range for a team-high 17 points in the Maroons 79-78 loss to No. 10 Washington University-Saint Louis.
Fenlon currently leads Chicago scoring 16.7 points per game.
He set the program single-season 3-point mark with 76 treys in 2016-27. The Rochester, N.Y. native has averaged 2.6 makes from behind the arc over an 81-game collegiate career.
Fenlon broke the University of Chicago program record previously held by Jesse Meyer who hit 205 3-pointers from 2003-07.
In a game in which he scored 43 points, Fenlon hit 11 3-pointers against Charlotte in 2014 to set the McQuaid single-game 3-point mark.
The University of Chicago will play at the University of Rochester on Sunday, January 28th. A noon tip off is scheduled for the UAA matchup at the Palestra.