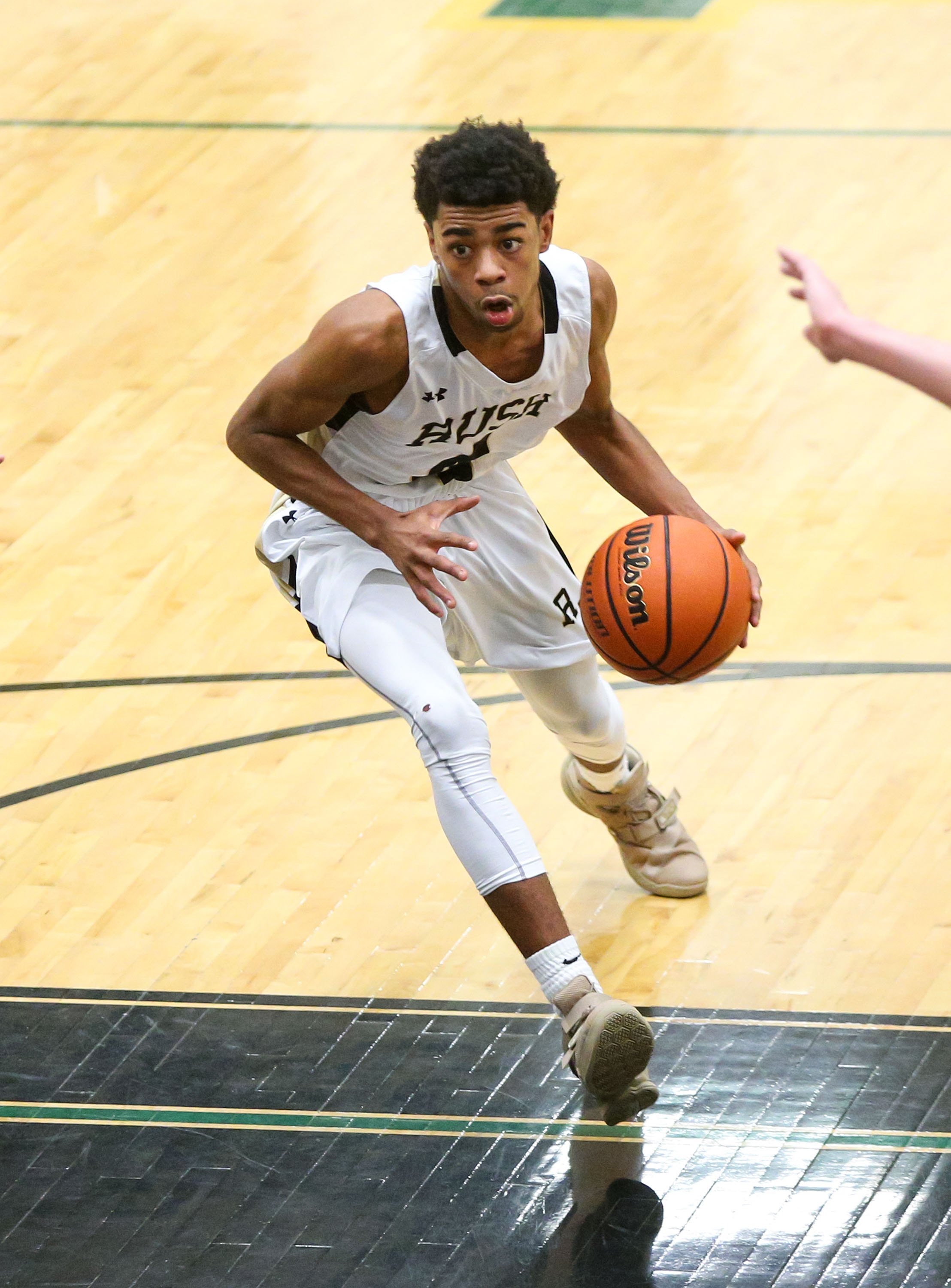 By PAUL GOTHAM
A look at some of last week's (12/11-12/17) best performances when yours truly was on hand. 
Ethain Clarke DeSouza 6-foot Fr. G School of the Arts Silverhawks (RCAC) – Exciting potential, rugged guard who sheds contact on his way to the basket, able to finish with either hand in traffic, impressive mid-range game, able to create his own shot and get opportunities for teammates, still developing a consistent long-range game which will make him all the more difficult to stop; advanced rebounder with strong hands, able to release quickly with outlets, at the same time can bust it up the middle of the floor when the situation warrants; impressive defender who guards one through five on the floor, gives up little in any head-to-head situation.
Chris Gibson, Jr. 6-foot-2 Sr. F Monroe Redjackets (RCAC) – Does a little bit of everything for Monroe, one of several players on the squad who can score from behind the arc, at his best doing working in tight spaces, finishes with either hand around the rim, quick release makes him dangerous in the mid-range, sees the floor well, makes sound decisions with the ball in transition; tireless defender with strong hands and the ability to release teammates on lengthy outlets, can put the ball to the floor and go the length of the floor and creates matchup problems for opponents; can guard one -through five and dominate at each spot.
Ky'Mere Meeks 6-foot-2 Fr. F Webster Schroeder Warriors (Monroe County Division II) – Raw talent who thrives on keeping it simple, effortless leaper with impressive fast-twitch muscles, keeps moving after initial contact made by opponents in box-out situations, keeps feet moving, able to finish around the basket, disciplined enough to keep the ball at shoulder height or higher in rebound situations, when he puts the ball to floor he maximizes one dribble, runs the floor well; aggressive defender who doesn't back down, should be enjoyable to watch as he develops his interior defensive game.
Chaz Washington 5-foot-11 Jr. G East High Eagles (RCAC) – Explosive guard with daring mindset, low center of gravity, able to skillfully weave in and out of defenders, at his best in transition where he gets downhill quickly and is almost impossible to stop, still developing a consistent 3-point game which will add to his attack; active defender who moves well off the ball but is at his best stopping the primary ball handler, unafraid of contact, willing to get on the floor; does not allow stature to limit his work on the glass where he is an impressive rebounder.
Kailee White 6-foot-3 Sr. G Rush-Henrietta Royal Comets (Monroe County Division I) – Multi-talented guard with a full arsenal, at his best leading transition where he makes keen decisions, can finish with either hand in traffic, has to be guarded behind the arc but his ability to go off the dribble distorts defenses, savvy playmaker who works well in tight spaces, his length creates matchup problems especially when considering a floater which he can use from anywhere within 10 feet; active rebounder who wastes no time getting the ball and pushing; underrated defender who gets in passing lanes and causes confusion with long arms that he uses to cut down vision of opponents.