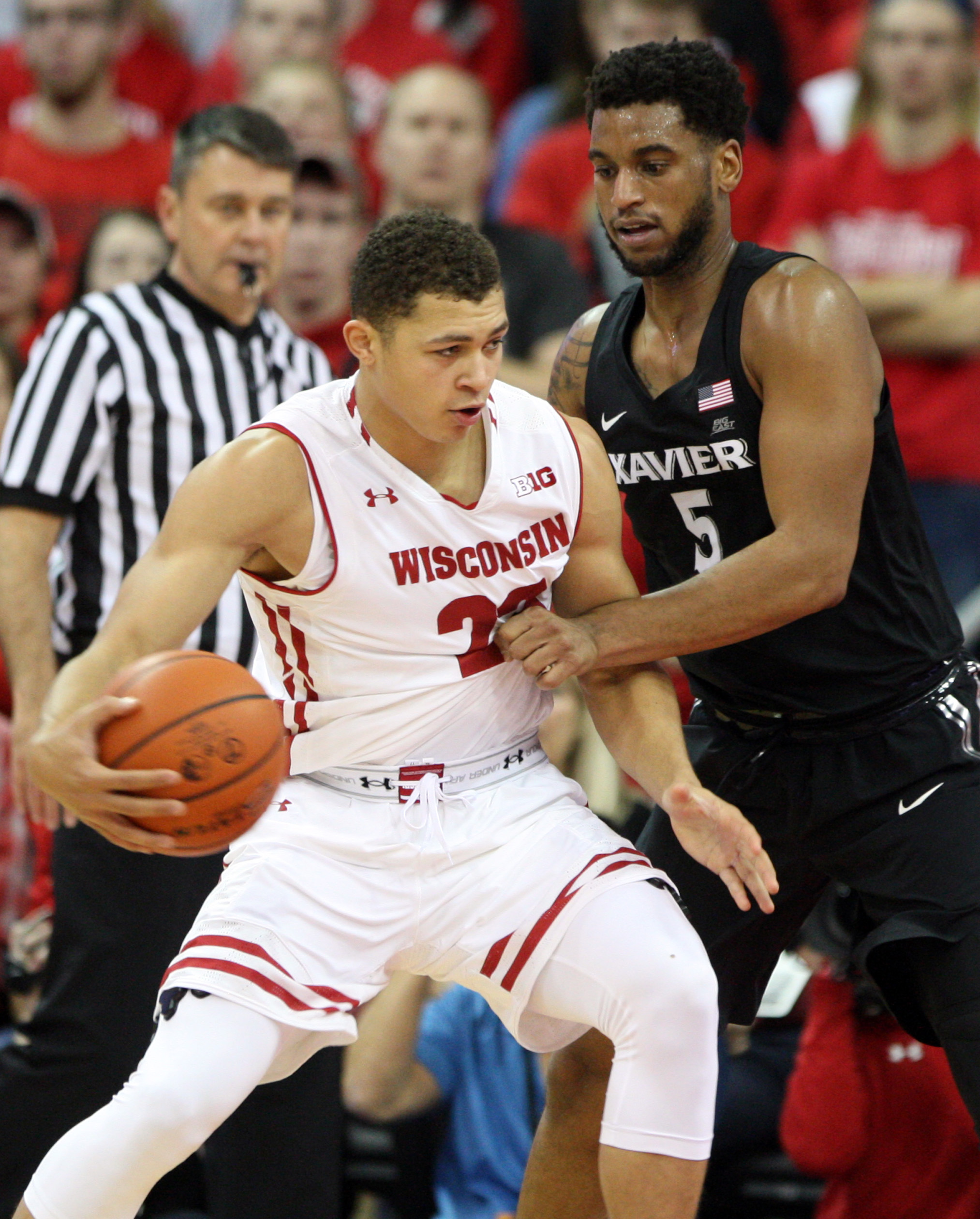 Courtesy of GoXavier.com
CINCINNATI — Xavier University senior All-America candidate Trevon Bluiett has been named Big East Conference Player of the Week. It marks the second straight week that Bluiett has been honored by the Big East, having been named to the Big East Weekly Honor Roll on Nov. 13. 
Bluiett earned the Big East Player of the Week honor for his standout performance at Wisconsin on Nov. 16.
He scored eight straight points, beginning with a pair of free throws to tie the score at 66-all followed by a pair of 3-pointers to give XU the lead for good at 72-66 with 1:07 left. His 21-point second half effort included 12 points in the final 2:25.
Bluiett leads the BIG EAST in scoring at 25.3 ppg. on 59.0 percent shooting from the field, including 54.2 percent from 3-point range. He is tied for first on the team in rebounding at 7.7 rpg., which ranks tied for eighth in the BIG EAST. He also leads the BIG EAST in free-throw shooting, having hit all 17 of his free-throw attempts this season. He has scored 20 or more points in each of the first three games. 
Bluiett earned BIG EAST Player of the Week honors twice as a junior. 
No. 15 Xavier hosts Hampton Monday night at 8:30 p.m. at Cintas Center.