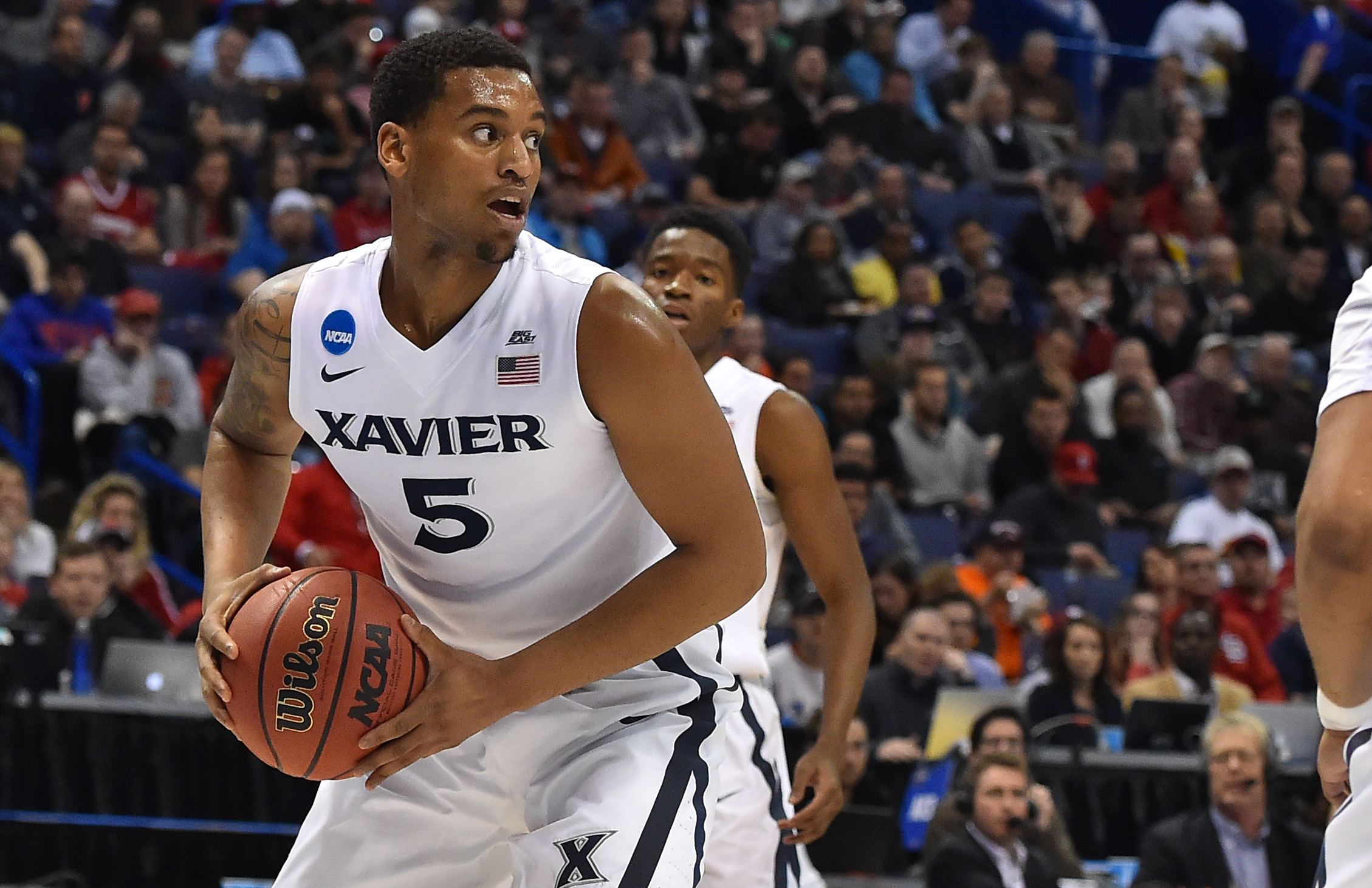 Courtesy of GoXavier.com
CINCINNATI  – The U.S. Basketball Writers Association has selected Xavier senior guard Trevon Bluiett to the 2017-18 Oscar Robertson Trophy Preseason Watch List. Members of the association's board of directors chose the players to be included on the list as contenders for the Oscar Robertson Trophy, which is given to the USBWA's National Player of the Year. In addition, Bluiett was seventh on the list of top vote-getters that were not on the five-member preseason Associated Press All-America team, which was announced today.
2003 Xavier alumnus David West, who is now playing for the Golden State Warriors, earned Associated Press and USBWA National Player of the Year honors in 2003.
Bluiett has earned a long list of preseason national honors, including the watch list for the Julius Erving Award and a spot on numerous other preseason All-America teams, including a second team selection by NBC Sports and Athlon Sports and third team by ESPN, Street & Smith's, Blue Ribbon Basketball and College Sports Madness.
Bluiett, First Team All-BIG EAST and All-BIG EAST Tournament two years in a row, was selected to the 2017-18 preseason All-BIG EAST First Team.
Bluiett was second in the BIG EAST Conference in scoring as a junior at 18.5 ppg. Bluiett was second on the team in rebounding at 5.7 rpg., which ranked 10th in the BIG EAST. He ranked third in the BIG EAST in 3-point field goals made at 2.5 per game, including a career-high and school-record tying nine at Cincinnati. The 2017 NCAA Tournament brought out the best of Bluiett, who was named to the five-member NCAA Tournament All-West Regional Team. Bluiett averaged 21.3 ppg. for Xavier's four games in the 2017 NCAA Tournament.
The Oscar Robertson Trophy is to be presented to the national player of the year by its namesake at the NCAA Final Four in San Antonio.