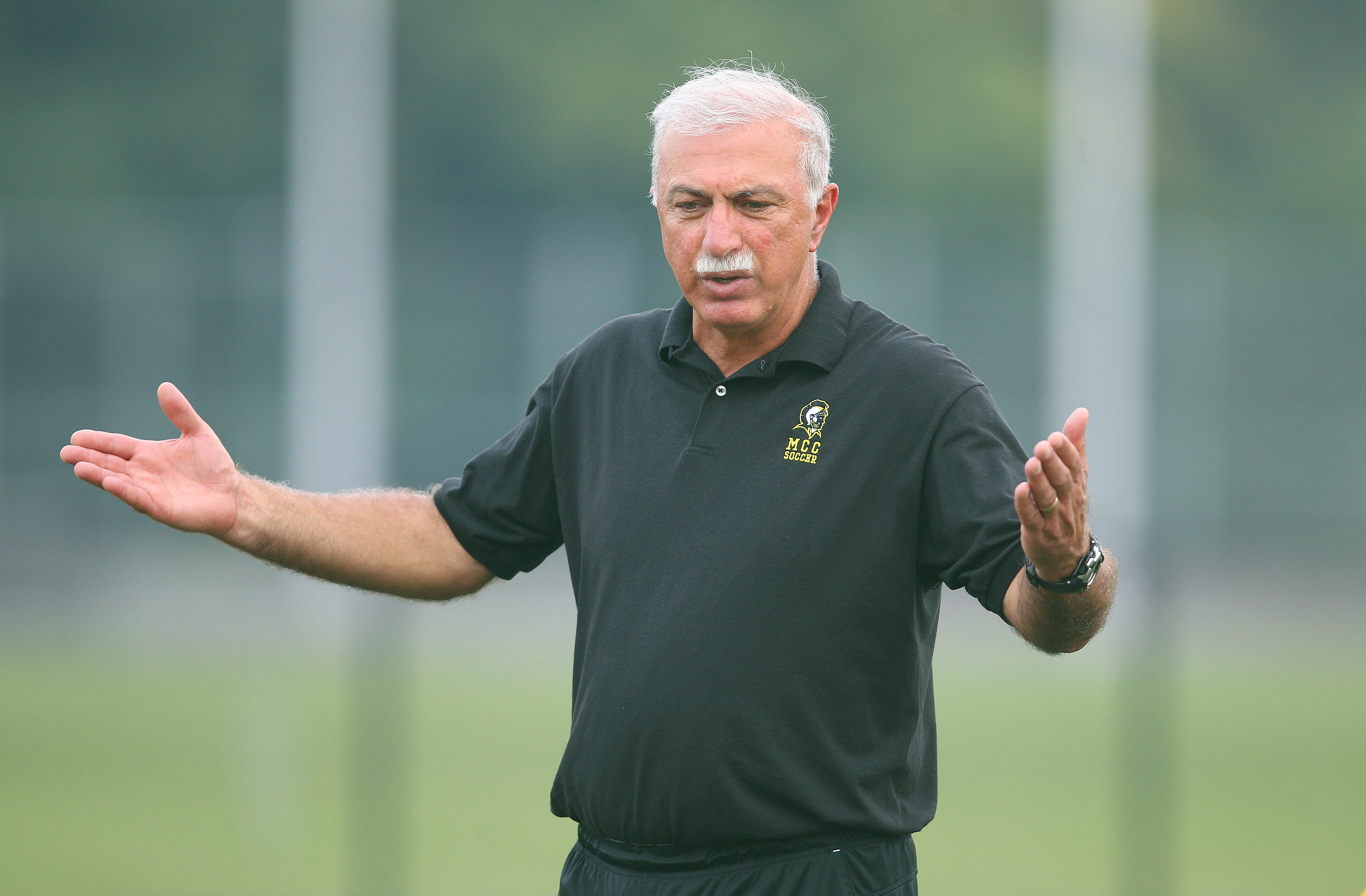 Six highly-decorated former players have been selected for induction into the Section Five Boys Soccer Hall of Fame. Chris Castano played on two Section Five champions for Pittsford Mendon. Michael Cellura paced Penfield to the 1994 title. Adam Blanchard scored 48 goals and collected 21 assists during his career at Greece Arcadia. Nelson Cupello was a three-time All-County performer at Eastridge. Matthew Schuber led Webster Thomas to a pair of sectional crowns, and John Pietak led Greece Arcadia to the 1981 NYS Championship. The six will be inducted during a ceremony Friday night at Hilton's LeBeau Field between the Class A1 and A2 championship games.
Castano (Pittsford Mendon 1979) moved to Mendon in his junior year and was a two-year All-Monroe County award winner, an All-State player and a NSCAA/Adidas High School All American in his senior year.  He was a member of two Section V Champion teams, two State Final teams and an anchor in the back for Mendon's NYS Champion team. Chris went on to play two years at Division I, University of Vermont, from 1980 to 1984 and started all two years as a central defender earning a team NCAA berth in his sophomore year.  He captained the UVM team in his senior year. Chris served as a coach for the Far Post Soccer Club in Burlington, Vermont for five years and Vice President of the Vermont Soccer Association for eight years.
Cellura (Penfield 1994)  was a three-time All-Monroe County team member, First Team All State, and an NSCAA All American during his senior year.  Mike ended his high school career with a Section V Championship for the Chiefs in 1994.  Mike still holds the Penfield High School single season goals scored record and was named to the 1990's Section V Team of the Decade.   Mike went on to play college ball at Siena College where he started and lead the team in goals scored all four years.   He was named to the Academic All Middle Atlantic Conference Team.
Blanchard (Greece Arcadia 2003)  was a three-time All Monroe County Player, an All Greater Rochester selection, First Team All-State Player and an NSCAA/Adidas All American in his senior year at Arcadia.  He was named Monroe County Player of the Year, Section V Player of the Year and ended his high school career with 48 goals and 21 assists.   Blanchard continued his career at St. John Fisher College where he was selected twice to be on the Empire 8 All Conference Soccer Team and was named Empire 8 Rookie of the Year in his Freshman Year.
Cupello (Eastridge 1970)  was a three-year All-Monroe County Player while at Eastridge.  His command of the center of the field was dominating during his time at Eastridge.  He continued his career at Monroe Community College as a two-year starter where he was twice named MVP and NSCAA All American. Cupello is currently the school record holder with seven goals scored in a single game, 54 career goals, and 31 goals in a single season at MCC.   After MCC, he went on to a successful career at Brockport State where he was All- SUNYAC for two years, All American and offensive MVP of the NCAA National Finals.  He led the Eagles to a National Championship in 1974.   Nelson was drafted Number 1 by the Rochester Lancers of the NASL (North American Soccer League) where he played professionally from 1975-79. He currently coaches Monroe Community College where he has been since 1990 to present and has a record of 357 wins, 132 losses and 37 ties.
Schuber (Webster Thomas 2006) was a four-time All Monroe County Player, two-time All-State Player, three-time All Greater Rochester selection and an NSCAA All-American while at Webster. Schuber was an integral part of the Webster Thomas two-time Sectional Championship team (2006,2007) and NYS runner up in 2007.   He was the New York State Player of the Year in 2007 and was invited to play in the New York Red Bulls High School Cup in June 2008.  He continued his career on a Full fcholarship to Division 1 Colgate University where he played for four years.  He was part of Colgate's winningest class in program history totaling 40 wins. Schubert was a First-team All Patriot League selection and Mid Atlantic Regional All American 2010 at Colgate.
Pietak (Greece Arcadia 1981) was a 1981 High School Parade and McDonald's First Team All-American who led the Titans to the 1981 Section V and NY State Championship.  He was the offensive MVP recording 35 goals and 20 assists during the championship season.  Pietak started as a freshman for the 1982 defending NCAA Division I National Champions UConn Huskies before transferring to Catawba College in Salisbury, NC where he became a three-time NAIA All-American leading the Indians to three consecutive Southern Atlantic Conference and District 26 Championships recording 29 goals and 28 assists during his collegiate career.  In 2002, he founded Creative Player, Inc. a highly successful skills mastery and coaching educational model used to train thousands of youth soccer players in Charlotte, NC to reach the highest levels of competitive play in both scholastic and club soccer.  Pietak currently serves as Technical Director for Charlotte United Futbol Club overseeing player and coaching development for its youth soccer teams.