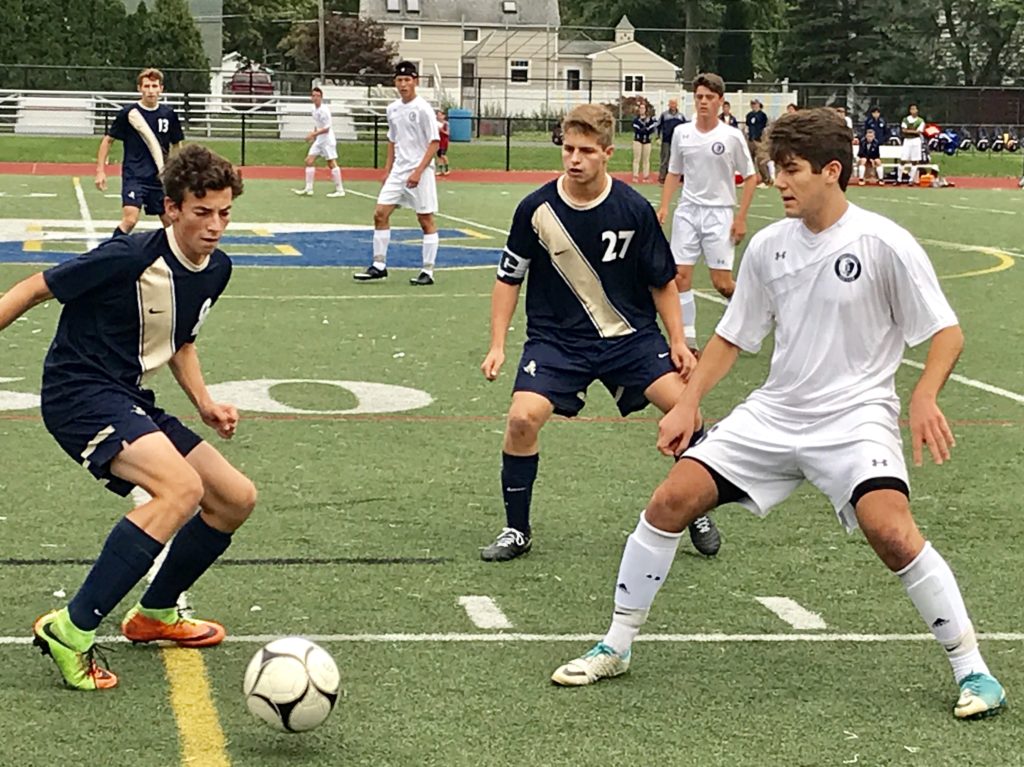 By PAUL GOTHAM
Less than two weeks ago, Adam Hiller's Brighton Barons were trying on for size the role of being the hunted. All signs indicate the title fits well.
Felipe Haunch netted three goals, and Brighton dispatched the Pittsford Sutherland Knights, 4-0 in Monroe County Division III action, Friday.
Brighton improved to 8-1-0 (12-1-0 overall) with the win and cut the magic number to one for clinching their first division title since 2013.
"They've responded well," Hiller said of his team which knocked off then undefeated Brockport, 3-2 on September. Since then the Barons have rattled off four more victories and show no signs of slowing down.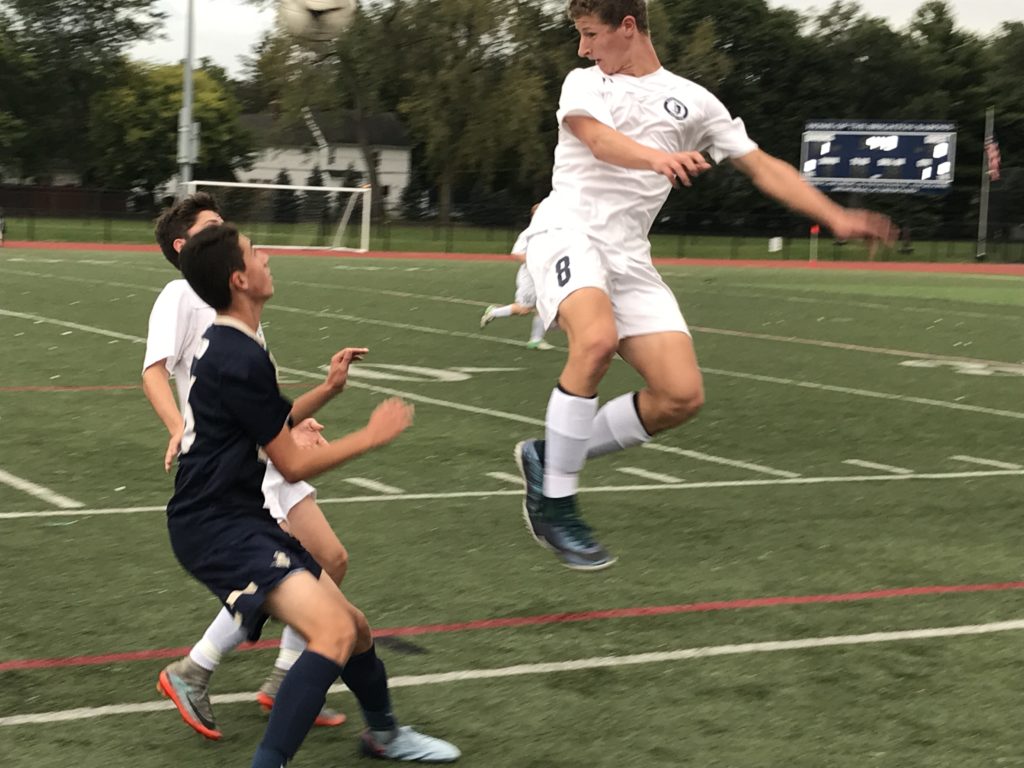 "They're a good group of kids. They hang out all the time, and they really pull for each other."
Hanuch, like he has been for much of the season, was at the center of all Brighton offense on Friday. The senior midfielder snapped a scoreless tie when he connected from just outside the 18-yard box with his off foot.
"Everyone was saying take it on his right, take it on his right," Hanuch explained. "I said okay, so I crossed it to my left and took it with my left to show them I have a left. Then it went in, so it was great."
His 12th goal of the season was only a warmup.
"He cut it back and just buried it side netting," Hiller said.  "It was a good shot."
One year after accounting for zero goals, Hanuch ran his individual season total to 14 when he converted a pair of second-half penalty kicks.
45' Felipe Hanuch converts the PK. @BCSDSports 3-0 pic.twitter.com/7pqEt007ea

— Paul Gotham (@PickinSplinters) October 6, 2017
"He's just a great leader," Hiller noted. "He finally realized what it takes to be a player around here, the work rate. He really increased his work rate a tremendous amount from junior to senior year."
He also has a team-high seven assists.
"He's composed with the ball. He passes the ball well. We've been really, really unselfish with the ball all year. He's just been lucky enough to be on the receiving end."
Brighton made good on a second chance opportunity to push their lead to two less than four minute into the second half.
Hanuch lined up a free kick from 25 yards out. Sutherland originally broke up the play, but Theo Viggiani-Cole intercepted a clearing attempt and followed with a cross from the right flank which Sagar Sharma redirected for his third goal of the season.
Set pieces are dangerous. Sagar Sharma takes advantage of the second chance. @BCSDSports 2-0. pic.twitter.com/cqIvp0Xvxt

— Paul Gotham (@PickinSplinters) October 6, 2017
"That was creating really good opportunities," Hiller said. "We had a lot of good opportunities in the second half in particular."
The shutout was the sixth this season for Brighton.
Lucas De Medeiros punches away an @SHSsoccersquad direct kick. @BCSDSports pic.twitter.com/wfXDUJybmX

— Paul Gotham (@PickinSplinters) October 6, 2017
The Barons last lost on August 31 to Brockport, 2-0.
Sutherland fell to 3-4-1 in the division and 6-6-1 overall. The Knights will host Greece Olympia on Monday.
Brighton, No. 3 NYS Class A, travels to play at Fairport, No. 23 NYS Class AA on Friday. An 11 a.m. kickoff is scheduled.