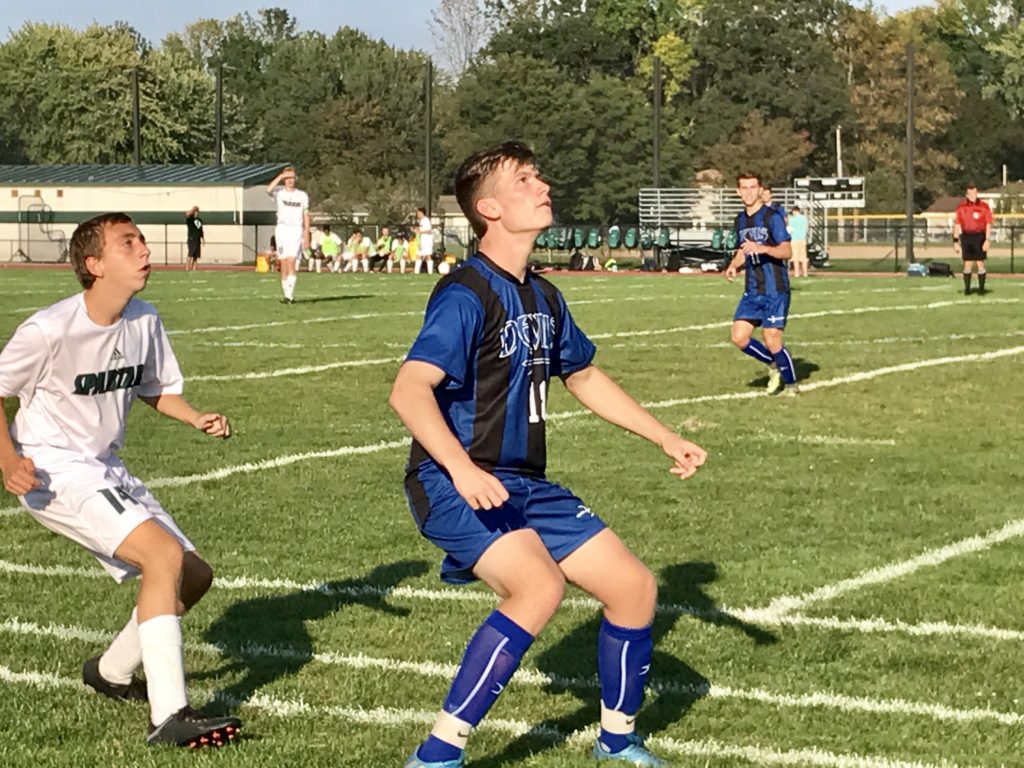 Batavia/Alexander 1 Greece Odyssey 0
Batavia/Alexander avenged an earlier loss to pick up its first win in Monroe County Division IV action. The shutout was the second of the year for the Blue Devils. Odyssey won the previous matchup between the two teams, 4-3. Batavia/Alexander improved to 3-8-0/1-5-0. Odyssey fell to to 5-5-1/2-3-0.
Edison/Monroe 3 SOTA/NW/NE 1
Matthew Fox scored the lone goal for SOTA/NW/NE with an assist from Eliphazi Irrshura.
Williamson 2 Gananda 1
Andrew Niles netted the golden goal in the 89th minute and Williamson, ranked No. 1 NYS Class C, rallied to remain undefeated at 10-0-0. Jacob Ramsey gave Gananda a 1-nil advantage with an assist from Casey Seaman in the 12th minute. Hunter Byron leveled the match for Williamson two minutes into the second half. Justin Eaton set up Byron's goal. George Konstantinou had an assist on the game winner. Williamson took the previous meeting between the two teams, 8-2.
Red Creek 2 East Rochester 1
Joe Mauro connected on an unassisted goal for East Rochester's lone tally. Red Creek (3-7-0/2-5-0) snapped a four-game losing streak with the win. East Rochester shut out Red Creek, 1-0 earlier in the season. East Rochester fell to 5-4-2/3-4-1.
Marion 2 Sodus 1
Marion (5-4-2/3-4-1) is undefeated in four of its last five games.
Jasper-Troupsburg 4 Prattsburgh 0
Jasper-Troupsburg, which fell from the rankings earlier this week, tallied four first-half goals to knock off Prattsburgh, No. 14 NYS Class D. Hunter Hadley found the back of the net twice, and Dylan Draper collected two assists as Jasper-Troupsburg (8-1-1/3-0-1) won its fourth straight game. Brayden Hill added a goal and an assist. Devon Hawkins had one goal. The shutout was the fourth straight for J-T and sixth of the season.
Campbell-Savona 1 Alfred-Almond 0
Campbell-Savona improved to 7-5-0/3-2-0 with its third win in four games and second shutout of the season.
Avoca 5 Canisteo-Greenwood 0
LaDre Stanford netted a hat trick while Tristian Stark scored once and added an assist as Avoca (7-4-0/3-1-0) won for the sixth time in seven games. Devin Stowe chipped in with a goal.