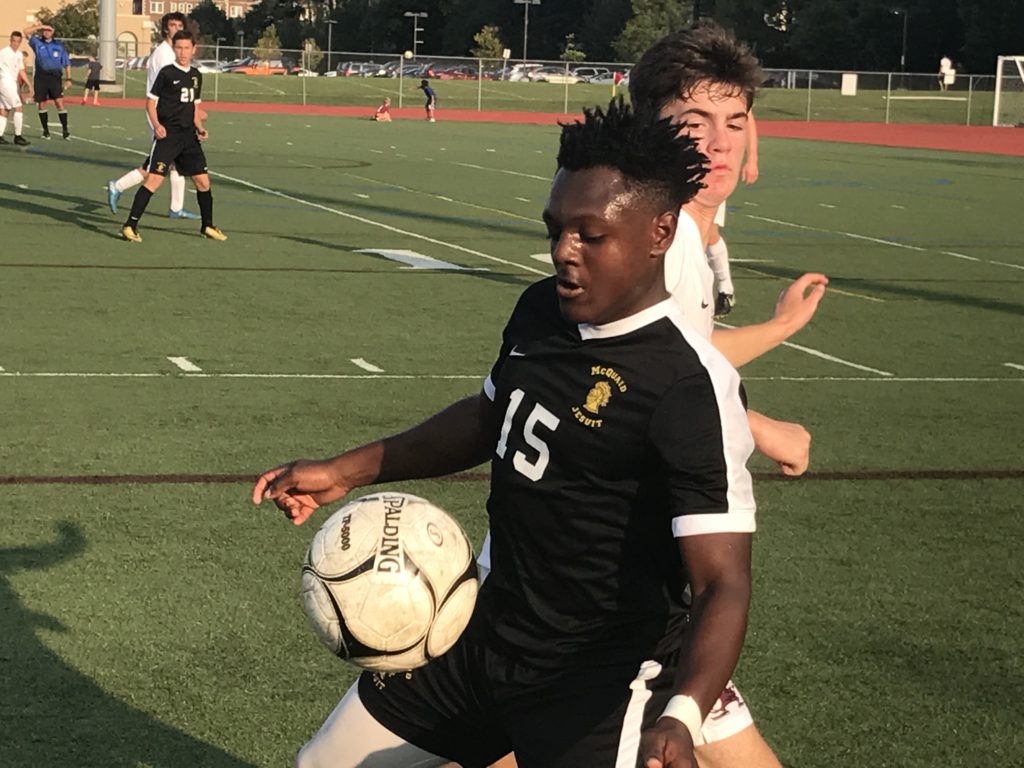 By PAUL GOTHAM
Nino Pilato's McQuaid 11 continue to dominate on the pitch. As a result, the Jesuit Knights climbed to the top of this week's New York State Class AA rankings. With wins over St. Francis (VI), East High and Edison/Monroe, McQuaid improved to 10-0-0 on the season and has outscored opponents 60-5 along the way.
The Jesuit Knights will face a stiff test when Canisius (VI) visits on Tuesday for a rematch. The Crusaders fell 2-1 to McQuaid in the opening round of the Catholic Cup played earlier in the month. After looking a tad overmatched in the first half, the Crusaders were able to gauge the Jesuit Knights' speed of play and physicality in the second 40. Canisius had a couple of opportunities late to tie that match. Tuesday's kickoff is scheduled for 6 p.m. at McQuaid. Dominic Duncan (14 goals, three assists) and Dan Malloy (eight goals, six assists) pace McQuaid's offense. Senior goalkeeper Tommy Gallina plays behind an all-senior backline of Alex Reale, Quinn Minich, Mike Riedman and Dylan Duffy.
Williamson improved to 9-0-0/7-0-0 – Wayne County) with wins over Red Creek and East Rochester to keep the top spot in Class C for the second straight week. Justin Eaton leads Williamson with 15 goals and nine assists. The Marauders play at Gananda and host Sodus this week.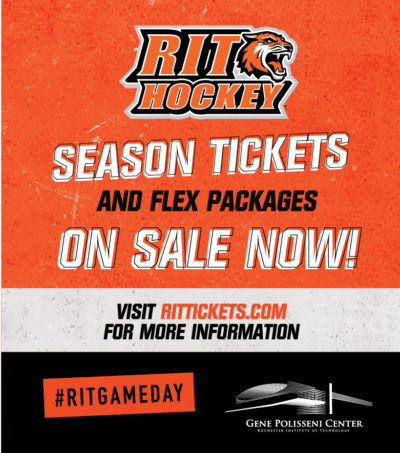 At 9-0-1, Byron-Bergen/Elba holds down the No. 11 spot in Class C. Kylar Chambray has 15 goals and eight assists for the Lancers while Wade Thompson has 11 goals and 12 helpers.
After dropping a 3-2 decision to Bath-Haverling, Livonia (8-1-0) fell from the top spot in Class B to No. 11. Led by Kyle Feldman (13 goals, nine assists) and Tavian Hino (13 goals, three assists) the Bulldogs take on NorthRose-Wolcott, LeRoy and Wayland Cohocton this week.
Despite losing earlier in the week to Wayland-Cohocton, Bath-Haverling (8-1-1) jumped from No. 12 to No. 6 in Class B. Thomas Binkowski has six goals and three assists for the Rams who start the week at Avon on Monday before playing back-to-back games against Dansville.
Brockport (8-0-1) moved up one spot to No. 3 Class A. The Blue Devils host Brighton, ranked No. 10, Tuesday night. Zach Wharram has nine goals and five assists for Chris Zorn's Brockport squad. Zachary Langelotti adds seven goals and three helpers. Felipe Haunch leads Brighton (7-1-0) with eight goals and five assists. Gabriel Barraclough-Tan has seven tallies and two helpers. In their previous meeting, Brockport handed Brighton its only loss, 2-0.
Churchville-Chili (7-2-0) lost two games and dropped from No. 10 to No. 20 Class AA. The Saints host Webster Schroeder and Webster Thomas this week.
Fairport (7-2-0) fell to Webster Thomas in the final minute of regulation Saturday night but moved up three spots to No.17. The Red Raiders, a finalist a year ago, host Victor and Rush-Henrietta.
Conspicuously absent from the top 20 is Hilton (7-1-1). The Cadets only setback this season was a 1-0 loss to Fairport on September 12th. Hilton plays Victor and Gates-Chili this week.
Mount Morris (8-1-0) comes in at No. 3 Class D with Naples (7-0-1) at No.7, Prattsburgh (8-1-0) at No. 14 and Belfast (6-0-1) at No. 15.