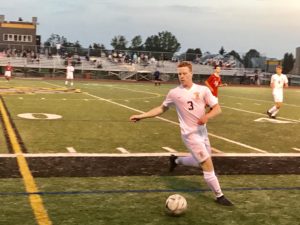 By PAUL GOTHAM
One might have expected to see some signs of complacency Tuesday night as McQuaid took the field against St. Francis (VI). After all the Jesuit Knights grabbed the top spot in the most recent USA Today Boys Soccer Region II poll and  No. 2 in the New York State Sportswriters Association rankings.
Good luck finding any ill effects from those lofty rankings.
Dominic Duncan played the opening kickoff to Adriano Margiotta and a probing lead deep into the St. Francis end of the field followed. The tone was set. McQuaid flipped the switch. Attack mode engaged.
"Every game is a must-win," Duncan said. "No game is taken lightly. If we can jump on a team at the beginning of the game and put it in our hands and control the game from there then it should be a pretty fun game for us. Every game we have to start hot."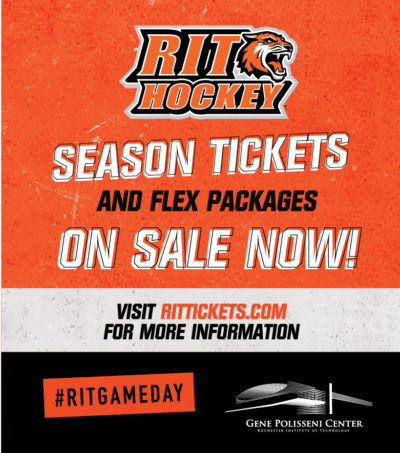 Duncan highlighted a four-goal first half en route to a 7-2 victory on Tom Seymour Field.  The senior redirected a Brennan Brown cross in the 17th minute, and the Jesuit Knights galloped into full stride.
"As that ball comes through the one thing on my mind was just to make sure it was on target," Duncan said.  "I was like 'you're going to get it. You just put it on target.' Once that ball hit my foot, it hit the back of the net. It was history from there."
Duncan and Dan Malloy netted two apiece in the first 40. The duo has combined for 19 goals this season. Brown sprung Malloy for a breakaway and the Knights first tally in the ninth minute. Malloy added another goal on a strike from just inside the 18-yard box 13 minutes later.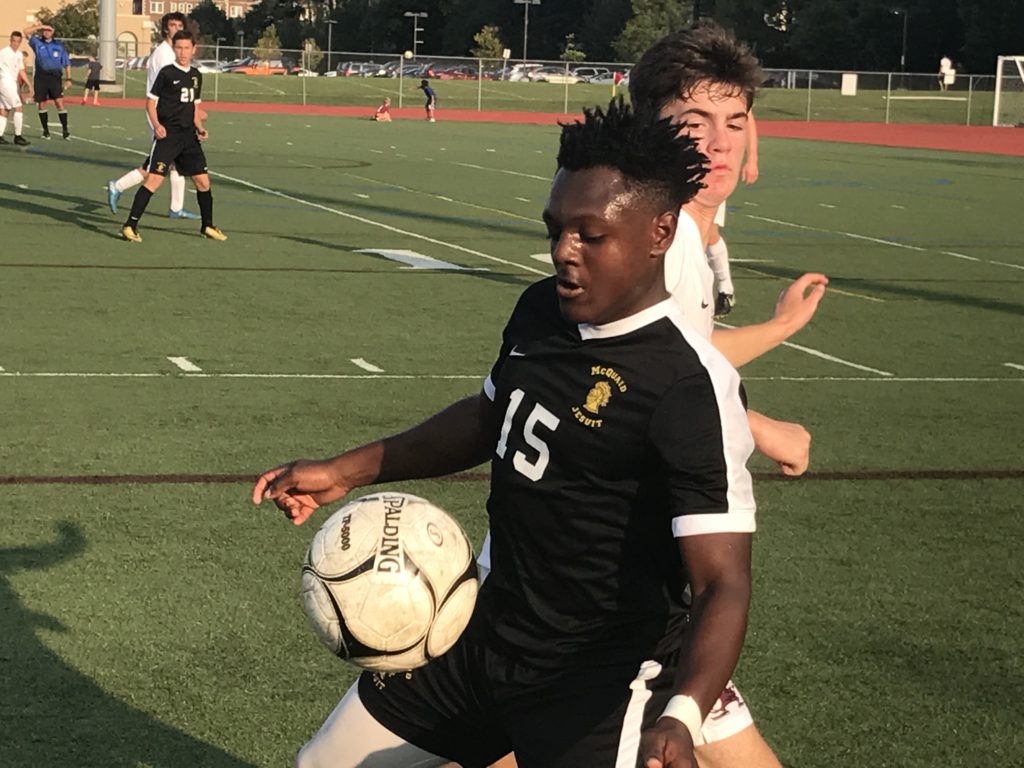 "It's a combination of everybody on the field," Duncan noted. "Off the field is really what makes on the field look even better. We're great brothers. We work well together, hang out together. That's what helps transfer to great team play."
McQuaid's offense revolves around Margiotta roaming the center of the pitch.
"He's the calming factor," second-year coach Nino Pilato said. "His first touch is just amazing, and he's got good field vision. He's able to pick apart the defense with his passes. Obviously, that's a huge part of what we do."
The senior midfielder finished the night with neither a goal nor an assist, but his impact on the outcome was undeniable.

"When we control the middle third of the field, we're able to open up a lot of options for our strikers who've been doing a great job finishing all the opportunities that they're given," Margiotta said. "The middle of the field is one of our strengths."
McQuaid's defense, which has registered six shutouts on the season, held the Red Raiders without a goal for the first 60 minutes. Senior goalkeeper, Tommy Gallina left the contest with 25:31 remaining. His backline of Dylan Duffy, Quinn Minich, Alex Reale and Mike Riedman followed soon after that.
"They're ball hawks," Pilato said of his defense. "They're like a shark in the water when they smell blood. They don't want anyone to penetrate that backline. They're just relentless. That's the key."
Instead of sustained buildup on offense, McQuaid's defense limited St. Francis to short, ineffective bursts.
"We're always just trying to win every 50/50 and disrupt the opposition that way," Reale said. "When we play the stopper – sweeper, it really limits the through balls. They have to try and build it around us, and it doesn't really work."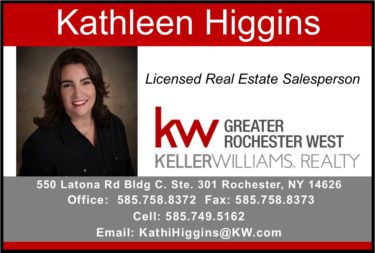 Justin LaFountain added a pair of second-half goals. Brown also tallied in the second stanza with an assist from Nick Pierleoni. Duffy and Duncan chipped in with an assist apiece.
Michael Sturniolo and Ryan Anderson accounted for the St. Francis goals. Joshua Gabalski assisted on both plays.
McQuaid hosts East High on Wednesday. A 4:30 p.m. kickoff is scheduled.