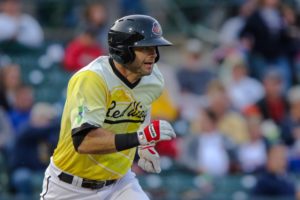 By Kevin Oklobzija
Mike Quade contends he hasn't dug far into the depths of Sabermetrics or analytics and discovered numbers that will revolutionize how he constructs his end-of-season lineup for the Rochester Red Wings.
"I'm not a baseball whisperer," he said with a smile.
He does, however, know Matt Hague is a darn good hitter against left-handers (.299 heading into Friday night's game against the Pawtucket Red Sox). He also knows that with Zach Granite promoted to the Minnesota Twins, the Wings don't necessarily have a traditional leadoff hitter.
Thus, the brainstorm to bat Hague leadoff.
Thus, the magic number to clinch the wild card has been trimmed to two.
ByungHo Park belted a first-inning two-run home run, and Hague drove home two runs with a double in the second inning as Red Wings defeated Pawtucket 6-4 at Frontier Field.
Hague went 2-for-4, and in three games as a leadoff batter is 5-for-13.
"He was 1-for-4 (actually 1-for-5) his first game but he was quick to point out that we were 1-0 with him in the leadoff spot," Quade said.
Now that record is 2-1, with Friday's victory critical in the playoff chase. The Wings (79-60) and Lehigh Valley (77-62) each have three games to play. The Wings must finish ahead of the IronPigs due to the tiebreaker, but they could clinch as early as Saturday if they win and Lehigh Valley loses to Scranton/Wilkes-Barre.
Or they could clinch by winning two of the final three games against the PawSox, regardless of what the IronPigs do. Simply put, they control their playoff destiny.
"I'd definitely rather be in our situation than the other way," Hague said.
He doesn't mind his new spot at the top of the order, a place he says he's never batted except perhaps in Little League. He's always been a middle-of-the-order guy.
Quade chose to bat him leadoff on occasion when the opponent starts a left-hander, which was the case  Friday with Brian Johnson of Pawtucket.
"I look at numbers and matchups," Quade said. "We don't run, we don't steal a lot of bases, so what's the difference.
"Plus, when the lineup turns over later in the game, there's Matt Hague coming up."
Which is what happened in the second inning. Leonardo Reginatto led off with a single and one out later J.B. Shuck singled. Tommy Field, batting ninth, drew a walk to load the bases and Hague followed with a double into the left field corner.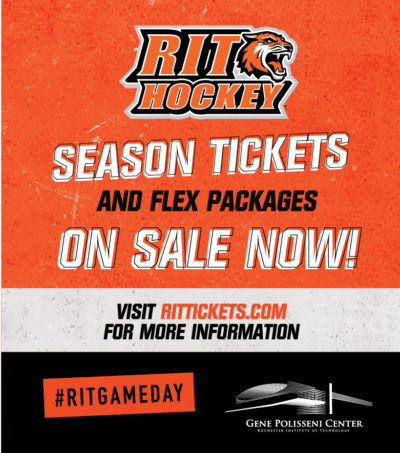 Levi Michael's sacrifice fly a batter later pushed the Wings lead to 5-0, and they needed every bit of that lead by the end of the game. Pawtucket pulled within 5-3 in the third on Brian Bogusevic's three-run homer off Aaron Slegers, his one hiccup on the mound.
"It's just our nature not to do much easily," Quade said.
Slegers pitched into the seventh, allowing six hits and one walk while again striking out 10. He improved to an IL-best 15-4. He will finish as the outright league leader in wins. The last Wings pitcher to lead the IL in victories outright was Dave Gassner (16-8) in 2004. No Red Wings right-hander has won as many as 13 games since Curt Schilling in 1989.
The Wings officially lost Niko Goodrum to the Twins on Friday, even though the move was reported on Thursday. That took another hot bat out of their lineup, as well as their most versatile defensive player.
Then in the seventh inning, Engelb Vielma, pinch-running for Hague, suffered what appeared to be a significant ankle injury when he was retreating to third base. Quade, however, said the injury did not appear to be too serious, even though Vielma needed help from trainer Larry Bennese and Quade to get to the dugout.
Ryan Walker, just up from Double-A Chattanooga, made his Triple-A debut in Vielma's place defensively.
"It kind of goes with what the organization has," Hague said. "We lose some guys and guys step in and fill a role. We've seen that all year."
Even at the top of the batting order.