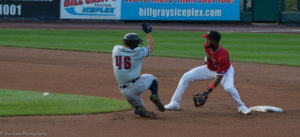 BY CHUCKIE MAGGIO
ROCHESTER, N.Y. — The news was about three hours old, but it was brand new information for Rochester Red Wings manager Mike Quade, who had been busy managing a ballgame.
The Minnesota Twins, Rochester's parent club, are reportedly finalizing a deal to acquire veteran pitcher Jaime Garcia from the Atlanta Braves. According to Buster Olney, the Twins will send a minor league prospect to Atlanta in return. That prospect is currently a mystery- no name has even been tossed around.
Word of the trade spread around the Frontier Field press box shortly before the 7:05 p.m. first pitch on Thursday. The game, a 6-3 Toledo victory, came and went without any position players being pulled unexpectedly. The Wings stayed intact for at least a night.
Quade's response to the Twins' reported move: "They did?" The look on his face said it all.
Unbeknownst to some casual fans, minor league affiliates have absolutely no control of their rosters. The major league club makes each call-up, demotion, trade and release based on what it feels is best for the organization.
The Twins are in an unexpected spot as baseball's July 31 non-waiver trade deadline creeps closer. The rebuilding effort they have undergone since they last won the AL Central in 2010 is paying off, as they are currently a half-game back of the Cleveland Indians for the division lead. This has made it opportune to be "buyers" and add pieces for the playoff hunt, as opposed to being "sellers" and dealing a productive bat or arm for minor league talent.
VIEW MORE SUE KANE PHOTOS HERE. 
Much of Minnesota's success has been due to the young stars that come up through Rochester. The Wings have been a productive Triple-A development ground, and now their father is reaping the rewards, just like it's supposed to be. For a minor league team, managing the rapid activity is a lot like a golfer playing his or her ball as it lies.
"I have no thought process," Quade said. "I'm not involved. Now if they call and ask us about personnel here or in this league that we've seen, then yeah, maybe we do get involved. But otherwise, we react to what the major league club's gonna do or what they may do. And I've lost five guys on the day before trade deadline in the past. So if you start anticipating or wondering, I think it'll drive you up the wall.
"You just continue to manage the guys you have. This roster has been in flux for a long time and the guys have done a heck of a job in spite of that. (Daniel) Palka's getting healthy, there's more to come, and the trade deadline always adds to that intrigue. So we'll see what happens, but to be honest with you, they'll call me and tell me what's what, and then we'll go from there."
The 60-year-old Quade is no stranger to the late July madness, but for players like Niko Goodrum, the Twins organization is all they know in pro ball. Despite this being Goodrum's first Triple-A season, he has a composed mindset when it comes to the deadline.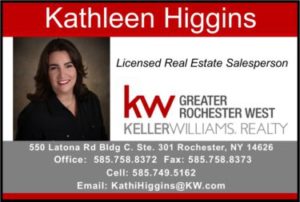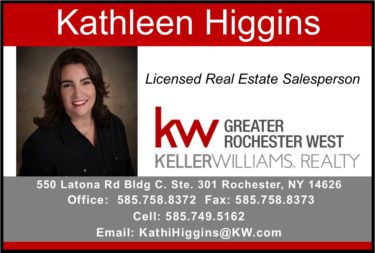 "We just play baseball," he said. "It's not anything we can control anyways, so as far as being worried about it or focused on it, it's a waste of our time, pretty much. We can't control it, so we just go out there and play baseball every day."
---
The Red Wings tried to rally for a win for the second straight night, but came up short against the Mud Hens on Thursday night. They scored all three of their runs in the last two innings, but the five runs Toledo earned off Rochester starter Dillon Gee were tough to overcome. Goodrum legged out his fourth triple of the season in the defeat.