ROCHESTER, N.Y. — Jeremy Jacob poured in 18 of his career-high 31 points during the second half, and the Pittsford-Mendon Vikings defeated the Wilson Magnet Wildcats, 64-58 in non-league action, Tuesday night.
Jacob connected on 12 of 18 shots from the floor and converted all four of his attempts from the free throw line as the Vikings improved to 11-3 on the season.
"I was feeling confident," the senior guard said. "My teammates made some great defensive plays and just got things going. I was feeling it, and I just kept scoring."
Trailing by as many as 10 points early in the third quarter, Jacob tallied eight straight to give Mendon its first lead of the game.
Jeremy Jacob gets in the lane off the crossover and finishes for 2 of his career-high 31. @mendonbball pic.twitter.com/CTZiukfCDB

— Paul Gotham (@PickinSplinters) January 18, 2017
"We kept running one play "Rip" where I would get the ball on the right wing," he explained. "I thought I could take it a lot, so I did."
Jacob tracked down an offensive rebound and faded to the right corner for one of his three 3-pointers on the night. He followed with back-to-back wing runners, the second gave the Vikings their first edge at 50-49 with 5:09 remaining in the game.
Jeremy Jacob grabs the offensive board and knocks down one of his three triples on the night. @mendonbball pic.twitter.com/ioHeG0yMkE

— Paul Gotham (@PickinSplinters) January 18, 2017

"He just kept on going," Pittsford-Mendon coach Bob Nally said. "When I was thinking we needed a timeout, he just made another play. I was trying to call timeouts down the stretch or thinking of calling timeouts down the stretch to get him a break, and he didn't need it. He just kept going strong. He was like the energizer bunny tonight."
The win, Mendon's third straight, came after the Vikings fell behind 15-5 midway through the first quarter and eventually dug a 12-point hole in the second stanza.
One more trey for Jeremy Jacob. pic.twitter.com/ZPwXCviMfC

— Paul Gotham (@PickinSplinters) January 18, 2017
"It was a big win," Nally stated." These guys don't give up. It's something we've done all year long. Whether we've been ahead or been down in a game, these guys don't give up.
"We haven't won pretty in a while. Whether we have won by two or 10, they haven't been that pretty. These guys work hard, and they play hard. They play right to the whistle, and we've been able to get some wins because of that."
Robert Davis and Desi Floyd combined for 32 points to lead Wilson.
Davis scored seven straight early in the first quarter. The sophomore guard hit a catch-and-shoot jumper from the baseline, scored in transition and buried a triple from the left wing to pace the Wildcats to an early 9-2 advantage.
Robert Davis knocks down a corner jumper. pic.twitter.com/NMKwTq3rK3

— Paul Gotham (@PickinSplinters) January 18, 2017
Keavaughn Harris-Hill hit back-to-back three-pointers on the next two possessions, and Wilson led 15-5 in what what seemed like the blink of an eye.
The Wildcats scored on their first three trips down the floor in the second quarter, and Davis drilled a pull-up jumper on the break for Wilson's largest lead of the game at 24-12.
Patrick Phillips cleans up the offensive glass and converts the putback. pic.twitter.com/jdUG1a9tWF

— Paul Gotham (@PickinSplinters) January 18, 2017
Wilson led 35-28 at half. Floyd scored back-to-back buckets early in the third to push the margin to double digits at 41-31.
"They were scoring, and they were getting offensive rebounds," Nally stated. "We came out in the second half and tried to go 2-3 zone really quick and that didn't work, so we bailed on it. We went back to our man-to-man."
Mendon used a late defensive adjustment to hold Wilson without a field goal for the final three -plus minutes of the game.
"Down the stretch we went to a triangle and two on Desi and Robert to try and limit their touches and not allow them to get it back once they passed to somebody," Nally explained. "Those guys just seemed to be taking it strong and getting us into foul trouble and getting to the free throw line."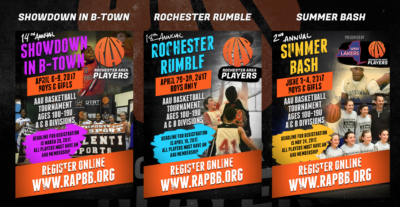 With Wilson keying on Jacob late, three different Vikings contributed as Mendon converted on seven of its last nine possessions.
Connor Krapf scored on a drive from the wing. When Wilson double-teamed Jacob just over half court, Krapf took the feed and drove the lane for the deuce. Taylor Genier gave Mendon a lead it did not surrender at 61-58 when he knocked down a catch-and-shoot triple from the left corner. Genier hit one of two free throws, and Matt Powers iced the victory with a basket for the final margin.
"When they started to face guard him down the stretch, other guys would end up being open if they were going to pay that much attention to "J.J." We made sure we weren't standing off the ball. It allowed us to get a couple key offensive rebounds at the end which really sealed it."
Powers finished with 14, and Krapf added 10 points for Mendon.
Floyd hit 9 of 16 from the floor to lead Wilson with 19 points. Davis had 13. Patrick Phillips scored eight and grabbed a game-high 13 rebounds.
Mendon hosts crosstown rival, Pittsford-Sutherland, Friday night. An 8 pm tipoff is scheduled.
Wilson hosts Monroe on Friday for a 6 pm start.