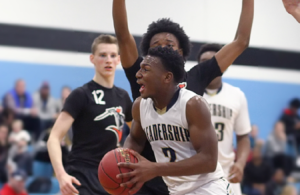 By PAUL GOTHAM
ROCHESTER, N.Y. — For the first 26 minutes of Tuesday night's RCAC matchup, Rondell Watson remained relatively quiet on the offensive end.
That changed in the latter stages of the fourth quarter.
Watson poured in 15 points, and the Leadership Academy Lions outlasted the Early College Cobras, 77-76.
Coming out of a timeout with 5:11 to go in the game and clinging to a seven-point advantage, Leadership pinged the ball in and around Early College's defense before the rock settled in Watson's hands. He connected on a catch-and-shoot three pointer from the top of the arc.
"It just came to me," Watson said. "I got to give credit to my teammates. They are the one who got me into the game."
Next trip down the floor the sophomore point guard found the bottom of the net again from long range.
"He was huge for us tonight," Leadership head coach Reggie Simmons said. "He's been getting down on himself because he hasn't been playing well. I told him today 'hey, I'm going to come to you, and I know you're going to deliver.'"
Watson's third triple gave Leadership a double-digit advantage at 65-55. Two trips later, his fourth trey of the quarter all but put the game out of reach at 70-57.
VIEW MORE RON KALASINKAS PHOTOS HERE.
"Every time I got an open shot they told me to shoot it," Watson said referring to his teammates. "It was falling."
Leadership improved to 2-2 in league play and 2-3 overall. Their three losses have come by a combined 16 points including a 71-65 setback to Northstar Christian three days previous. A game which the Lions led 54-50 after three.
Tuesday's game looked to be heading in a similar direction when Early College outscored the Lions 19-8 in the third quarter to nearly erase a 14-point Leadership halftime lead.
"I was nervous because most of our games we have  gone into the fourth quarter with leads, and we always lose it," Simmons noted. "Me and my assistant coaches were talking saying 'here we go again."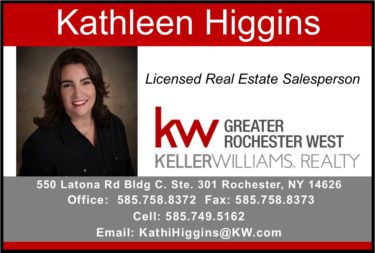 Davon Brown helped stake Leadership to a double-digit advantage at halftime. The junior forward netted six points as Leadership outscored Early College 9-1 to close the second quarter.
"He's really leading this team," Simmons said of Brown. "Offensively, we try to go through him first. Then we kick it out to our shooters."
Brown converted three rebound and putback opportunities, and Ty-Meek Mackie nailed a catch-and-shoot three from the top to give Leadership a 40-26 advantage at halftime.
But Early College switched to man-to-man defense in the third quarter, and the change nearly created its desired effect.
"We came into the locker room and we talked about defense at halftime," Early College coach John Geglia said.  "They said 'can we play man?' I said 'I don't care what defense you play as long as you play hard.' So we went man to man."
Early College held Leadership to two field goals in their first nine possessions of the third quarter.
"I was proud of the way we played together as a team and made that run and cut the lead," Geglia added. "It's the first time this season where I felt like we didn't fall apart when things were down."

Playing in just his second game this season, Tajmin Holt scored eight points and handed out an assist to cut the lead to four at 44-40. Jagdeep Drumgoole made it a one-possession game at 48-45 when he connected for three from the right corner.
"We came together, Geglia said. "We put together a couple of nice possessions and got a couple stops. Picked up the intensity on the defensive end."
That was as close as Early College got.
Leadership's Dezmere Ellis topped all scorers with 20. The junior guard handed out seven assists. Mackie added 19 points and eight rebounds. Watson had 17, and Brown finished with 13.
Holt paced Early College with 19. The first team All-Greater Rochester pick a season ago broke his foot in summer league. He had surgery in September and just returned to the lineup in Early College's win over Clyde-Savannah on Monday night.
"I can't say enough about Tahjmin," Geglia stated. "I could talk all day about him. He's a great kid. It's nice to have him back even though he's not playing to the level that he was playing at last year. That's to be expected coming back from such a long layoff."
Bryan Harrell had 15 points for Early College (2-2/3-2), and Shandare Figgins chipped in with 12.
The same two teams will meet on February 14th, the final game of the regular season.
Leadership plays at World of Inquiry on Thursday. Early College hosts Franklin on Thursday.