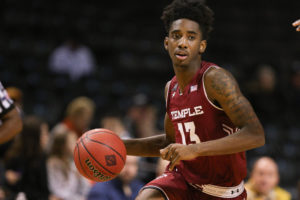 BY PAUL GOTHAM
Quinton Rose tallied double figures for the third consecutive game and earned American Athletic Conference Rookie of the Week for the second time this season. Rose led Temple over then-No.25 Florida State with a career-high 26 points. He followed with a 12-point performance in a win over then No. 19 West Virginia. Read the complete release here.
Rose converted 16 of 19 free throw attempts for the week along with grabbing six rebounds and handing out six assists. Temple (4-2) plays at Saint Joseph's in a Philadelphia Big 5 Matchup Wednesday night, 7 p.m. The game will be broadcast on CBS Sports Network.
Other Section Five alums playing at the collegiate level:
Anthony Lamb (Greece Athena) averaged 10 points and four rebounds as the Vermont Catamounts took two of three last week. Lamb netted 18 (his third double-digit game this season) in Vermont's 67-65 victory over Yale on Saturday. The Catamounts travel to South Carolina on Thursday to take on the No. 20 Gamecocks.
Phil Valenti (Aquinas) registered his fifth career double-double with 11 points and game-high 11 rebounds, and Canisius downed Youngstown State, 90-84. Dating back to last season, Valenti has topped double figure points in 13 straight games.
Emmitt Holt (Webster Schroeder) averaged 13.5 points and eight rebounds in two outings with the Providence Friars last week. Holt averages 15.4 points on the season. Providence welcomes New Hampshire to the Dunkin Donuts Center, Wednesday night.

Antwoine Anderson (Bishop Kearney) tallied a season-high 18 points on 7-of-11 shooting in Fordham's 67-63 setback to UT-Arlington. Anderson handed out four assists and collected six steals in the contest. He scored nine points earlier in the week during Fordham's 73-62 win over Rider. Fordham hosts Sacred Heart Wednesday night.
Thomas Bryant (Bishop Kearney) averaged a double-double in two games last week with 15.5 points and 11.5 rebounds. Bryant hit five of six field goals and three of four free throws in Indiana's 85-52 win over Mississippi Valley State. The Hoosiers fell to Fort Wayne earlier in the week. No. 13 Indiana hosts No. 3 North Carolina Wednesday in the ACC-Big Ten Challenge. The game will be televised on ESPN. A 9:15 tip time is scheduled.
Chinonso Obokoh (Bishop Kearney) grabbed four rebounds and blocked four shots in a 2-1 week for the St. Bonaventure Bonnies. Obokoh blocked three shots and corralled three rebounds in Bona's 89-63 win over Pepperdine. The Bonnies host Siena Wednesday night.
Deyshonee Much (Gates Chili) scored 14 on 4-of-10 shooting from behind the arc in Iona's 64-53 win over Drake in the Great Alaska Shootout. Much hit all three of his shots the following night for eight points in a 76-54 victory over Weber State. Iona opens MAAC against Saint Peter's Friday night.
Dontay Caruthers (East) grabbed eight rebounds, handed out five assists, collected four steals and scored 13 points in three games for Buffalo last week. The Bulls play at No. 10 Creighton Tuesday night. The 8:30 pm tip off will be televised on FS1.
Daemen's Jeff Redband (Batavia) averaged 13.7 points and three rebounds to garner East Coast Conference Rookie of the Week. Read the complete release here.
Deion Hamilton (Greece Athena) is averaging 14 points and 2.5 assists for the Daemen Wildcats. Supreme Hannah (Eastridge) also nets 14 a game for Daemen.
Tyler Stenglein (Irondequoit) leads Nazareth College in scoring and netted 27 to lead the Golden Flyers to an 84-80 win over Morrisville. Jake Burgio (Brockport) added 19 points and 11 rebounds off the bench for the Golden Flyers.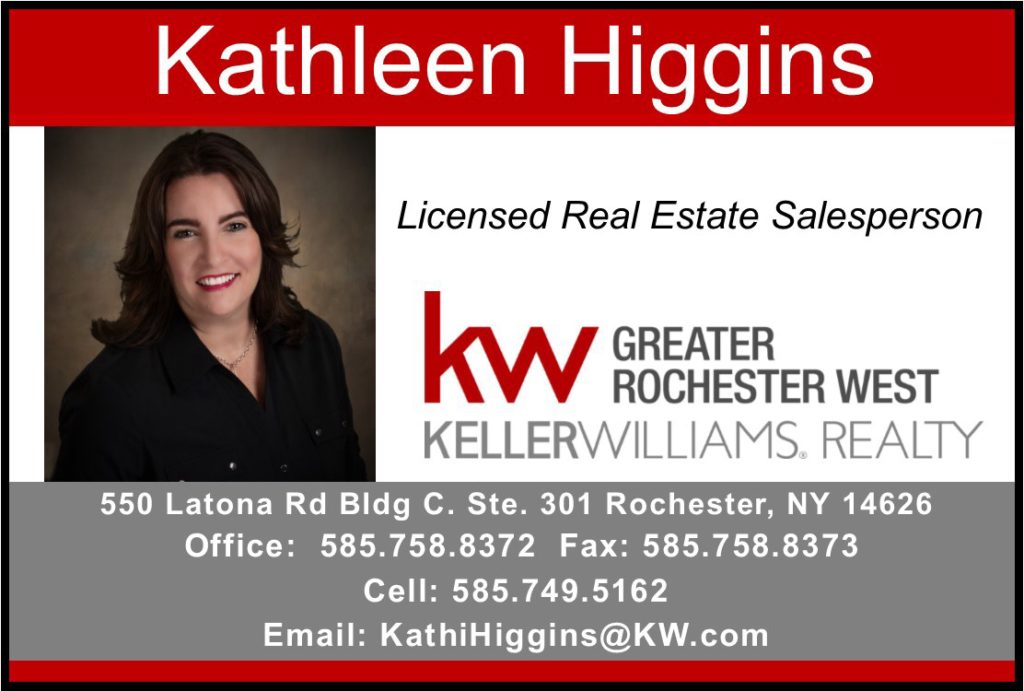 Zack Ayers (McQuaid) scored 21 on 10-off-11 shooting in the University of Rochester's 88-50 win over Elmira.
Jake Fenlon (McQuaid) netted 25 on 8-of-12 shooting in the University of Chicago's 84-64 win over Illinois Tech.
Brian Fobbs (Bishop Kearney) netted 15 points and grabbed seven rebounds to lead Genesee Community College over Lakeland CC, 90-73.
Shabazz Mosley (Leadership Academy) scored 34 and collected 14 rebounds in FLCC's 92-82 win over Mohawk Valley CC. Mosley's Laker teammate Shane Fanning (Rush-Henrietta) added 17 on 6-of-9 shooting. Jonathan Hansen-Moody (East) handed out four assists in the FLCC win.