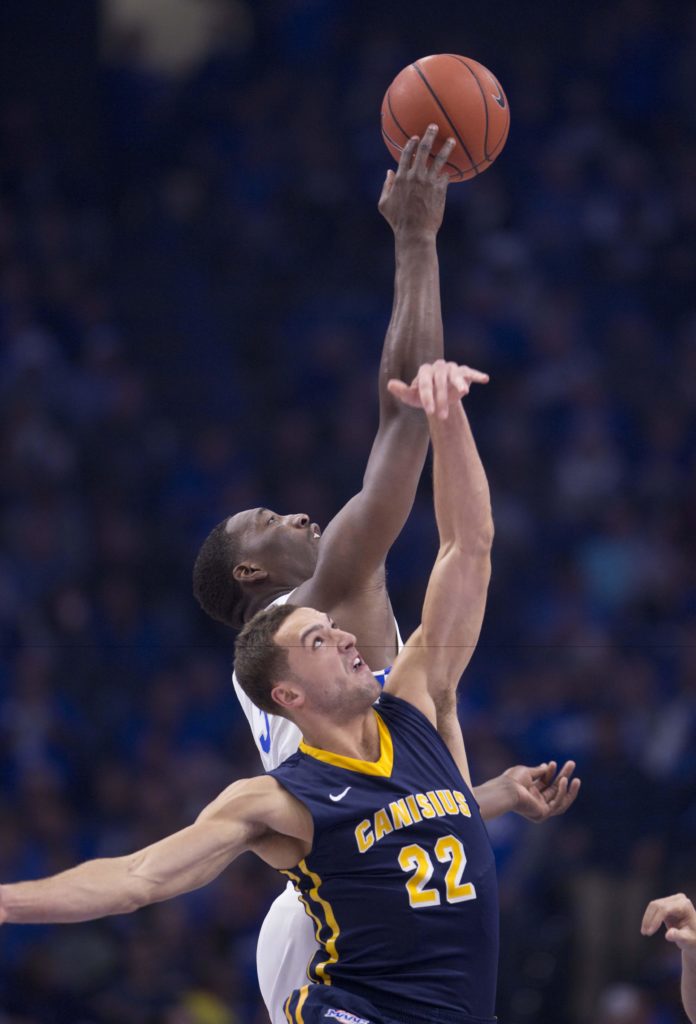 By PAUL GOTHAM
Aquinas grad Phil Valenti knocked down a jumper just beyond the free throw-line with 1.6 seconds on the clock to give Canisius a 78-77 victory over Duquesne, Friday night. Valenti finished with 14 points, four rebounds and four assists in the first victory of the season for Canisius (1-3). The senior forward netted 21 in the Golden Griffins' 72-69 loss to UT-Martin, Monday night. It was the 11th straight double-digit output for the Victor native. On the season, Valenti is averaging 14. 3 points, 4.3 rebounds and 3.5 rebounds per game.  Canisius hosts Tennessee State Wednesday night (11/23). A 7 p.m. tipoff is scheduled at the Koessler Athletic Center.
ICYMI – the last 15 seconds of the #Griffs win over Duquesne were wild. Here's a look at Valenti's game-winner. (h/t @GoDuquesne) pic.twitter.com/xhBRGFL1pG

— Canisius Basketball (@Griffs_MBB) November 19, 2016
Other Section V alums in Division I basketball:
Quinton Rose (Bishop Kearney) netted 14 on five-of-five shooting from the floor to help Temple (2-2) to an 88-67 win over Manhattan. Through four games for the Owls, Rose is connecting on 55.6 percent (15-27) of his shots from the floor including four of 10 from long range. Temple plays Florida State in the NIT Season Tip Off, Thanksgiving Day. A 12:30 pm start is slated. The game will be televised on ESPNU.
Antwoine Anderson (Bishop Kearney) dropped 15 points as Fordham (4-1) defeated Lipscomb, 85-69 in the finals of the Johnny Bach Classic. Anderson is averaging 11.6 points and 2.4 assists for the Rams. Fordham hosts Rider, Wednesday (11/23).
Despite playing only 17 minutes because of foul trouble, Anthony Lamb (Greece Athena) corralled seven rebounds and tallied six points in Vermont's 60-59 win over Wofford. Lamb is contributing 11.4 points and 7.4 rebounds for the Catamounts (3-1). Vermont opens the Gulf Coast Showcase Tuesday (11/22) against Hofstra.
Deyshonee Much (Gates-Chili) is averaging seven points through two games for the Iona Gaels. Iona opens the GCI Great Alaska Shootout Thursday (Thanksgiving) against Drake. A 9:30 tip time is scheduled. The game can be seen on the CBS Sports Network (CBSSN).
Dontay Caruthers (East) and Buffalo will also travel to Alaska this week. The Bulls (2-1) meet the tournament host Wednesday night. An 11 pm start is scheduled. UB's game can also be seen on CBS Sports.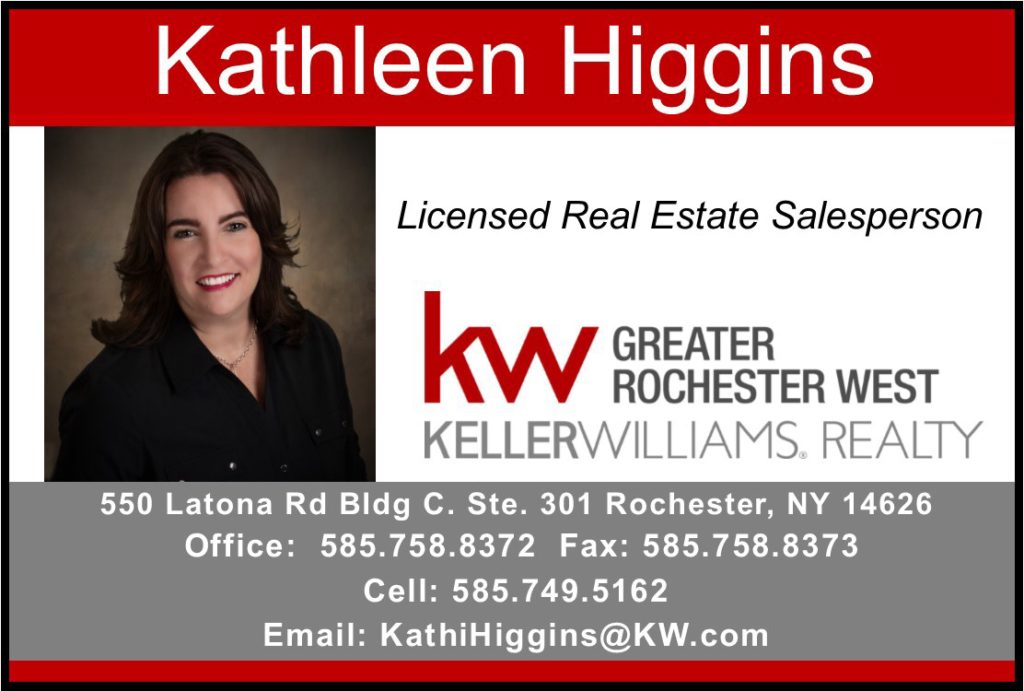 Emmitt Holt (Webster Schroeder) accounted for 17 points, four rebounds and three assists in Providence's 71-54 victory over Grambling St. Holt did not play (hamstring) in the Friars win over St. Francis Brooklyn, Monday night.  The junior forward is scoring 16.7 points and grabbing 4.7 rebounds. Providence (3-1) meets Memphis Friday night in the Emerald Coast Classic for 9:30 pm tip. The game can be seen on CBSSN.
Thomas Bryant (Bishop Kearney) scored nine points and grabbed three rebounds in No. 6 Indiana's 87-48 win over Liberty. Bryant is averaging 12.3 points and six rebounds through three games. Click here to see his jam from the low post. The Hoosiers host IPFW 9 pm Tuesday (11/22) on the Big Ten Network.
Chinonso Obokoh (Bishop Kearney) is grabbing 1.7 rebounds and one blocking one shot a game for St. Bonaventure. The Bonnies play Central Michigan in the Lone Star Showcase, Tuesday night (11/22).