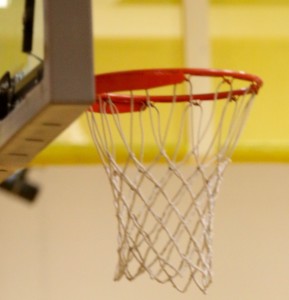 By PAUL GOTHAM
ROCHESTER — Zion Morrison led all scorers with 23, and Windell Lucas added 15 off the bench including four in the fourth quarter as the East Eagles defeated the Wilson Wildcats 75-68 in RCAC action, Friday night.
Morrison's 3-point play with 5:45 remaining halted an 11-2 Wilson run, and Lucas followed with four straight for a 66-53 East advantage.
"He has a great pull up," East head coach Darrell Barley said of Lucas. "He did a tremendous job, not just scoring but also defensively changing some shots in the first half and some penetrate and kicks."
The Wildcats would not go away outscoring East 12-3 over the next 4:19.
"That's the sign of a good team," Barley said of the Wildcats. "Those guys play hard. You can't get a rebound and leave it out there. They're going to go get it. That's what I like about them. They're really scrappy."
Freshman Robert Davis finished a drive in the lane. Darius Hartzog used an upfake to set up a baseline jumper and followed on the next possession with a layup in the open floor.
After East called a timeout, Wilson broke through the Eagles 2-2-1 press, and Donovan Campbell found Hartzog in the right corner for a 3-pointer. On the next possession, Campbell found Keavaughn Harris-Hill in the opposite for another triple, and Wilson trimmed the deficit to four at 69-65 with less 40 seconds remaining.
"You gamble sometimes," Barley said of the press.  "Sometimes it works. Other times it doesn't."
Theodore Buckner III converted a 3-point play as East slipped through Wilson's defense. Buckner followed with one of two free throws. Morrison iced the game with a pair from the charity stripe.
"We talked about this being a big game," Wilson head coach Brendan O'Toole said.  "They only had one league loss. East is always on the top year in and year out. That was a chance for us to come out and make a statement. We didn't get it done, but I thought we proved that we could play with those guys."
East's defense forced four turnovers in five possessions as the Eagles jumped to a double-digit lead in the first quarter
"We really hurt ourselves in the first half with the turnovers," O'Toole stated. "Part of that is East. They force you into turnovers. We made some bad decisions with the ball. We didn't hit guys when they were open."
Brandon Hunt finished a pair of layups. Morrison drilled one of his three treys on the night. Buckner had a steal and dunk. Morrison swiped a pass and led Darrell Barley Jr. for a layup. Buckner scored in the lane. Morrison had another theft and finished this one with a lay up.
"When you're playing a team as good as East you can't get yourself in that type of deficit," O'Toole explained. "It's just tough. It's an uphill battle."
Davis scored 20 for Wilson.
Campbell added 16 including four 3-pointers and three assists.
"Guys feed off him," O'Toole said of Campbell. "He's improved tremendously. He went from last year being his first year on varsity where I didn't want him to shoot the three to now he's a 38 percent three-point shooter. He's selective with his shots. He doesn't force 'em."
Earl English had 10, and Patrick Phillips pulled down 17 rebounds for the Wildcats.
Buckner scored 12 for East. Barley and Hunt scored six apiece.
East led 19-11 after the first quarter and 36-24 at halftime. Wilson outscored East 22-18 in the fourth quarter.
"We've been down double digits before and come back," O'Toole said. "We were down 17 to Franklin. We haven't been down double digits to a team as good as East."
East won the earlier matchup between the two teams.
East improved to 15-1 with the win.
Wilson fell to 8-8.