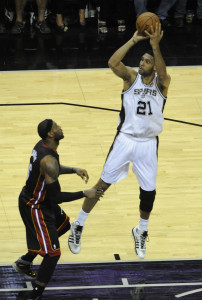 By Paul Gotham
With November upon us, taking a moment for a novice look back at those Bavarian flavors known so well as Oc(k)toberfest. Yes, the fine blend of malts and caramel which make the passing of summer much easier to swallow.
Before we get to the discussion, some background and parameters. This journey, if you will, twisted the cap a year ago when Smitty (who used to frequent these haunts known as The Pine) and I set out to sample as many of the Bavarian-style brews as possible. Ground rules were simple: one flavor per day (no, we didn't drink every day. When we did, we limited our consumption to one flavor). If we were going to evaluate an Octoberfest, another beer could not influence the test. Novice is a key word. Don't expect any discussion of the brewing process or balance or the like. Instead it will be simple and use the lens of ball.
Here are the nine beers of Oc(k)toberfest 2014 (Mighty Max give us the drum roll please):
Sam Adams Octoberfest – Other beers in this lineup should forward thank you cards to the Boston Beer Company. I'm sure to learn a lesson here, but Sam was the first Octoberfest which grabbed my attention. Did another American brewer start the tradition? With its brand and knack for producing great tastes, gripping that orange-colored cardboard six pack a few years ago seemed only natural.  Interest piqued, and the sampling of fellow beers took root. Exclusive to Octoberfest, the taster doesn't need to work through the possible potholes of a Sam seasonal variety pack (Old Fezziwig is top notch. Those two Cranberry Lambics at the end of the Holiday 12-pack? Penance.). Octoberfest, like the entire line of Sam ales, gets taken for granted with the snobby crowd. Like Tim Duncan, who has averaged a double-double for his career and won five titles, Sam gets the job done. What was once a craft beer which stood out on the shelf because it differed from the standard labels of traditional big breweries, Sam now competes for shelf and cooler presence with an encouraging number of micro-brews.   Sam and the Big Fundamental are no longer sexy (Not sure Timmy ever made the sexy category). It's a foul-line extended jumper off the window…to the tune of five rings.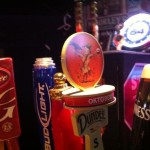 Dundee Oktoberfest – Full disclosure needed. Dundee brews its stock here in Rochester, so it received plenty of samplings. Both on tap (at a favorite watering hole) and in bottle, Dundee delivered. Like the Buffalo Braves of the 1970s, OF COURSE I am going to like it. But Dundee and the Braves earn more than just regional allegiance.  Bob McAdoo, Randy Smith, Jim McMillian, John Shumate, Ernie D and Dr. Jack advanced in the NBA playoffs, and you can't drink just one Dundee. Worth noting that Buffalo's Big 4 nods to the Braves with its doubleheader scheduled for November 29th. Read about it here.
Brooklyn Oktoberfest – Think '82-'83 Philadelphia 76ers. When pundits talk about '80s NBA, they talk about Los Angeles, Boston and Detroit. Yeah, yeah, yeah. Don't get me wrong. Those are all great teams: Magic, Kareem, James Worthy (by the way – everybody focuses on Show Time and LA's offense. No team in league history is better in transition defense) Larry Legend, McHale and Robert Parrish. Zeke and the Bad Boys. Those teams won the majority of titles in the 80s. The best starting five in the decade? Moses Malone, Dr. J, Bobby Jones, Andrew Toney and Maurice Cheeks (for the love of God can we get Mo Cheeks his due? All the guy did was finish his career top five all-time for steals and top ten for assists.) Brooklyn Oktoberfest doesn't hit you with a slick ad campaign. It's easy to overlook their packaging on store shelves, but it's one loss short of  winning the title in "Fo', Fo', Fo'."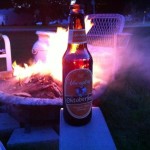 Yuengling Oktoberfest – Grab two. You're going to want to save yourself the trip. Maybe it was the urgency of the late summer air. Maybe it was the backyard campfire. Maybe it was the music. Whatever it was, Yuengling Oktoberfest is worthy of comparison to Game 5 of the '76 finals – Boston Celtics. Phoenix Suns. John Havlicek, Dave Cowens and Jo Jo White. Paul Westphal, Ricky Sobers and Alvan Adams. Hondo scores at the buzzer to send it overtime. Gar Heard's turnaround jumper off the inbound. Triple overtime. Yuengling begs extra sessions. If you're drinking this out of glass, your refill better not be far away. It goes down smoothly. Doesn't hurt to have a recording of Springsteen's 2012 Vernon Downs show playing in the background. You can read my review of that by clicking here.
Widmer Brothers Okto Festival Ale – Serendipity reigned with this tasting. Happened upon authentic Rouladen to pair (did I just say that) with this malt.  It was John Stockton and Karl Malone running pick and roll. The two together were a highlight meal.
Shiner Oktoberfest –  Shiner isn't just Bock. Nothing shy about this one. A bold taste like Isaiah Thomas, Bill Laimbeer, Dennis Rodman and the "Bad Boy" Pistons. Shiner is worthy of recommendation, but there are other favorites which take precedence.
Leinenkugel Oktoberfest – Leinenkugel had the advantage of a dual (draft and bottle) tasting. Its label said Octoberfest. Like Anthony Bennett (first pick of the 2013 draft) it is unfulfilled potential. It was beer. Just not sure about the Oktoberfest designation.
Saranac Octoberfest – For some reason, I only found this in craft packs for much of the season. That it is until last week. Wish I had seen it earlier in six packs. It was worth the wait and leaves something for next year. It's like staying up for the west coast games to see Stephen Curry and Klay Thompson.
Saranac Octoberfest Dark – Only found this in craft packs. The small sample size left me curious. We'll see what you got Mr. Jabari Parker.
Final Grades:
Yuengling – Hall of Fame
Brooklyn – All-NBA
Dundee – All NBA
Sam Adams – All Star Game starter
Widmer Brothers – All Star Game starter
Saranac – All Star Game reserve
Shiner – All Star Game reserve
Saranac Dark – Worthy of a contract
Leinenkugel – D-League