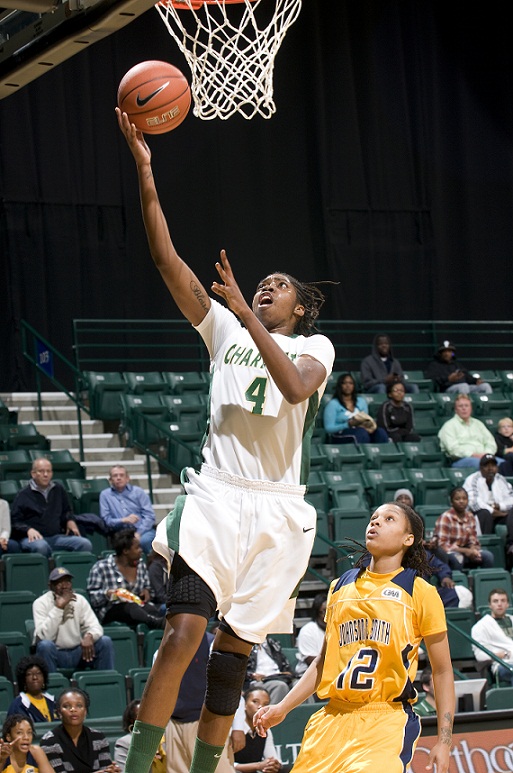 By Aaron M Smith
Tim Duncan and David Robinson move on over, there is a new version of the Twin Towers!  The Charlotte 49ers have their own version of the dynamic duo, and it is seniors Amanda Dowe and Jennifer Hailey. Both players entered the week averaging a double-double in the early part of the 2012-13 season. Their impact on the hardwood was in full display this past Wednesday against the University of  Central Florida.
In a hard fought game the 49ers slipped past the Knights with a 62-59 victory. Dowe, the 6'4″ senior, delivered an impressive performance scoring 17 points and corralling 15 rebounds . In the same game,  Hailey, a North Carolina native,  dropped 18 points and hauled in 17 rebounds of her own.
The duo's  combined 35 points and 32 rebounds  accounted for 56% and 59% respectively of  the 49ers production in the game.
Amanda Dowe and Jennifer Hailey are the Pickin' Splinters' choice for Performance of the Week.
Who is your Performance of the Week?