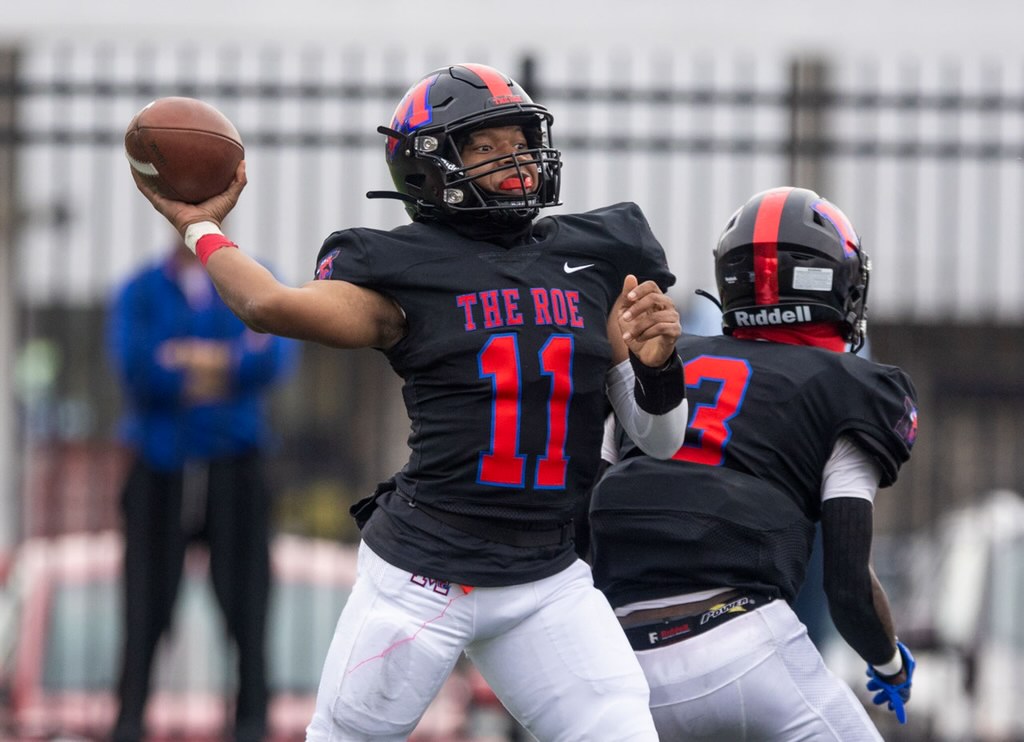 Monroe High and Health Sciences/Global Concepts match up in the Class B Far West Regional with a spot in the NYS semifinal on the line. Here's what you need to know about the two squads:
MONROE RED JACKETS (11-0/No.7 NYSSWA Class B)
vs.
HEALTH SCIENCES/GLOBAL CONCEPTS (10-1/No.13 NYSSWA Class B)
Saturday, Williamsville South HS, 3:30 p.m.
How they arrived here: Monroe knocked off No. 8 Rochester Prep 78-0 to open sectionals followed by a 42-0 victory over No. 4 Wayne. The Red Jackets then defeated Honeoye Falls-Lima 26-0 to win the Class B title. Health Sciences/Global Concepts opened with a 46-0 win over Depew and a 14-0 win over Maryville to advance to the Class B final and took down Pioneer 38-27 to win the Section VI title.
Points per game: Monroe (42.9), Health Science/Global Concepts (36.7)
Points allowed per game: Monroe (0.5), Health Science/Global Concepts (10.4)
Trends: After allowing six points in its opening contest, Monroe has posted 10 straight shutouts. Health Sciences/Global Concepts has held its opponents to 10 points or less in five of the last six games.
Players to watch for Monroe: Khaya Moses Sr. QB 80-of-125 attempts, 1,706 passing yards, 34 passing touchdowns; Tahjmir Mullins Jr. RB/OLB 79 carries, 639 rushing yards, eight rushing touchdowns; Messiah Hampton So. WR/DB 39 receptions, 565 receiving yards, 902 all-purpose yards, 19 total touchdowns; Amari Colon Sr. WR/DB 814 all-purpose yards, 13 total touchdowns; Landan McKnight Sr. WR 508 all-purpose yards, eight total touchdowns; Robert Arnold Sr. DE/TE 77 tackles, 21.5 sacks; Dashon Constantine Sr. DE/OT 59 tackles, 13 sacks; Jahcure Maxam Sr. DT/OG 48 tackles, 10 sacks; Amire Thompson Fr. LB 72 tackles; Nazhier Wilson Sr. LB 91 tackles; Terrence Nichols Fr DB four interceptions; Styhles Mckenzie-Baker Jr. DB three interceptions

Health Sciences/Global Concepts: Antwan Ceasar (Sr. RB/DB) 164 carries for 1,582 yards and 17 touchdowns, 11 tackles, one interception. Kavon Pitts (So. RB/DB) 724 yards and seven touchdowns on 59 carries, 32 tackles, four sacks, one forced fumble. Tyrone Hughes Jr. (Jr. WR/DB) 54 carries for 389 yards and three touchdowns, 46 tackles, four TFLs, two sacks, two forced fumbles, one fumble recovery. Shamere Banks (Sr. QB/DB) 67-for-125 passing, 1,311 passing yards, 19:3 TD/INT ratio, 12 carries for 111 yards and two touchdowns, nine tackles. Brandon Carroll (So. WR/DB) 12 catches for 424 yards and five touchdowns, 14 tackles, four interceptions, one fumble recovery. Sheldon Cunningham (Sr. OL/DL) 45 tackles, six TFLs. Jeremiah Shuford (Jr. OL/LB) 45 tackles, two TFLs, three sacks, one forced fumble, two fumble recoveries, one defensive touchdown. Izell James (Jr. DB/WR) eight catches for 313 yards and four touchdowns, 72 rushing yards on five carries, 19 tackles, two sacks, three interceptions, one pick-six. Montrice Webster (Sr. TE/DE) 14 catches for 216 yards and six touchdowns, two rushing touchdowns, 44 tackles, five TFLs, four sacks, two interceptions, one forced fumble, one fumble recovery, one defensive touchdown.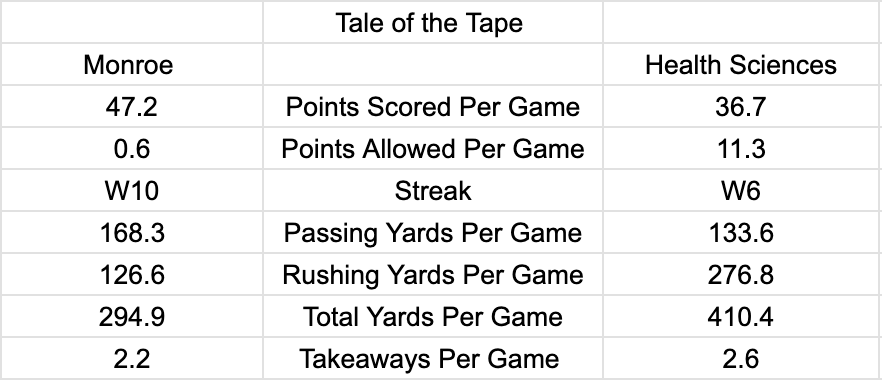 Coaches: Terrell Cunningham (Monroe), Ty Parker (Health Sciences/Global Concepts)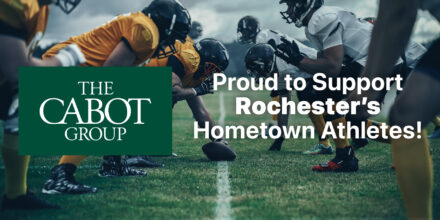 History 101: Monroe is looking to reach the NYSPHSAA semifinal for the first time in program history. The Red Jackets avenged their loss in the sectional final in 2022 and won for the first time since 1979. Health Sciences/Global Concepts enters having won a sectional title in its first season since merging. Previously, Health Sciences/Western New York Maritime won three straight sectional titles from 2019-2021 and reached the semifinals in 2019 and 2021 (No state championships held in 2020 due to COVID-19).
What's at stake: A spot in the NYSPHSAA Class B semifinal against either Indian River (III) or Maine-Endwell (IV).