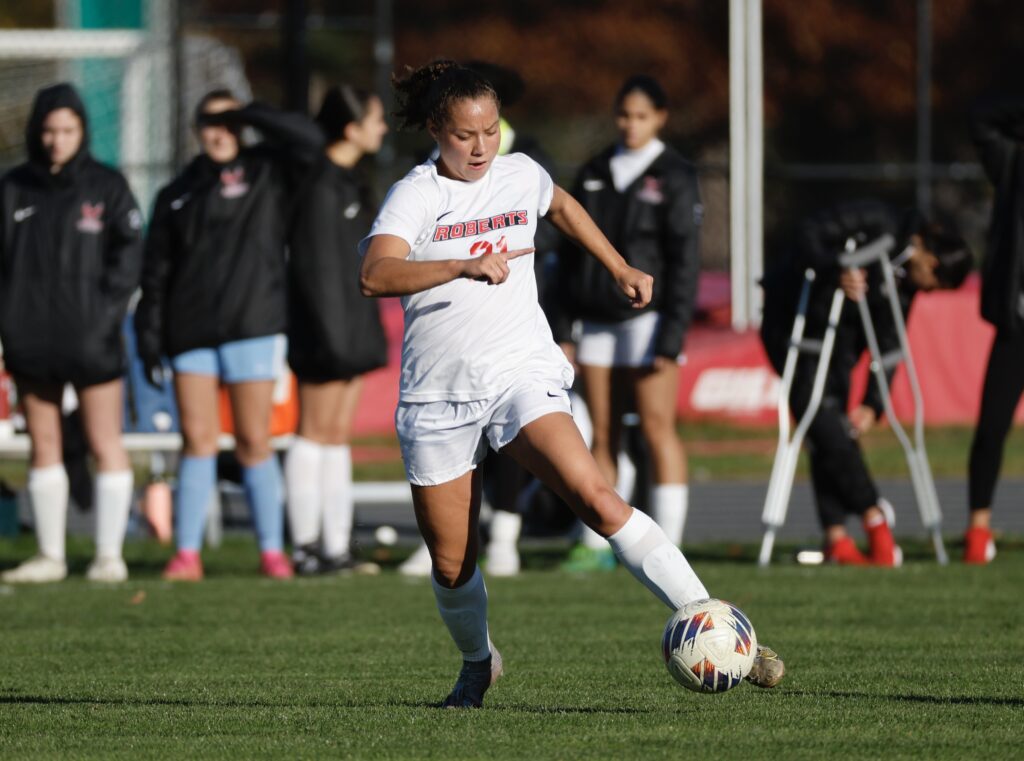 Courtesy of RobertsRedHawks.com
ROCHESTER, N.Y. – The Roberts Wesleyan University women's soccer team is going dancing.
The Redhawks qualified for the NCAA Division II Championships for the second time in program history, earning the fourth seed in the East Region. Roberts (10-2-3) will play No. 5 Southern N.H. (9-4-5) at 10 a.m. on Friday at the College of Saint Rose in Albany. Saint Rose (19-0-1) is the tournament's top overall seed and will play the winner of Friday's match at 2 p.m. Sunday.
"It is such an honor to have this opportunity to represent the University on a national level," Roberts head coach Sarah McClellan said. "I think it just shows how business-like that our team has been all season and that every game matters. I just really applaud them for staying the course all season long."
Roberts went unbeaten (6-0-2) in East Coast Conference play this fall to win its first ECC regular-season championship. The Redhawks conceded just one goal in regular-season conference play before falling to eventual postseason champion Molloy, 1-0, in the ECC semifinals.
The NCAA selection committee was impressed with the Redhawks overall body of work and granted Roberts an at-large bid. Roberts last reached the NCAA Tournament in 2015.
Both Roberts and Southern New Hampshire played Saint Rose in the regular season. The Redhawks held the Golden Knights scoreless for a 62-minute stretch in the middle of the match before dropping a 3-0 decision. Southern New Hampshire and Saint Rose played to a 2-2 tie in a Northeast-10 Conference match on Oct. 14.
McClellan said the Redhawks are eager to begin preparations for Friday.
"I've got some work to do between now and tomorrow to make sure that I have good information to give the team at training," she said. "We are going to go out and approach this game like we have approached every game all season."
The NCAA Division II Women's Soccer Championship will continue through Dec. 9. The semifinals and final will be played in Matthews, N.C.