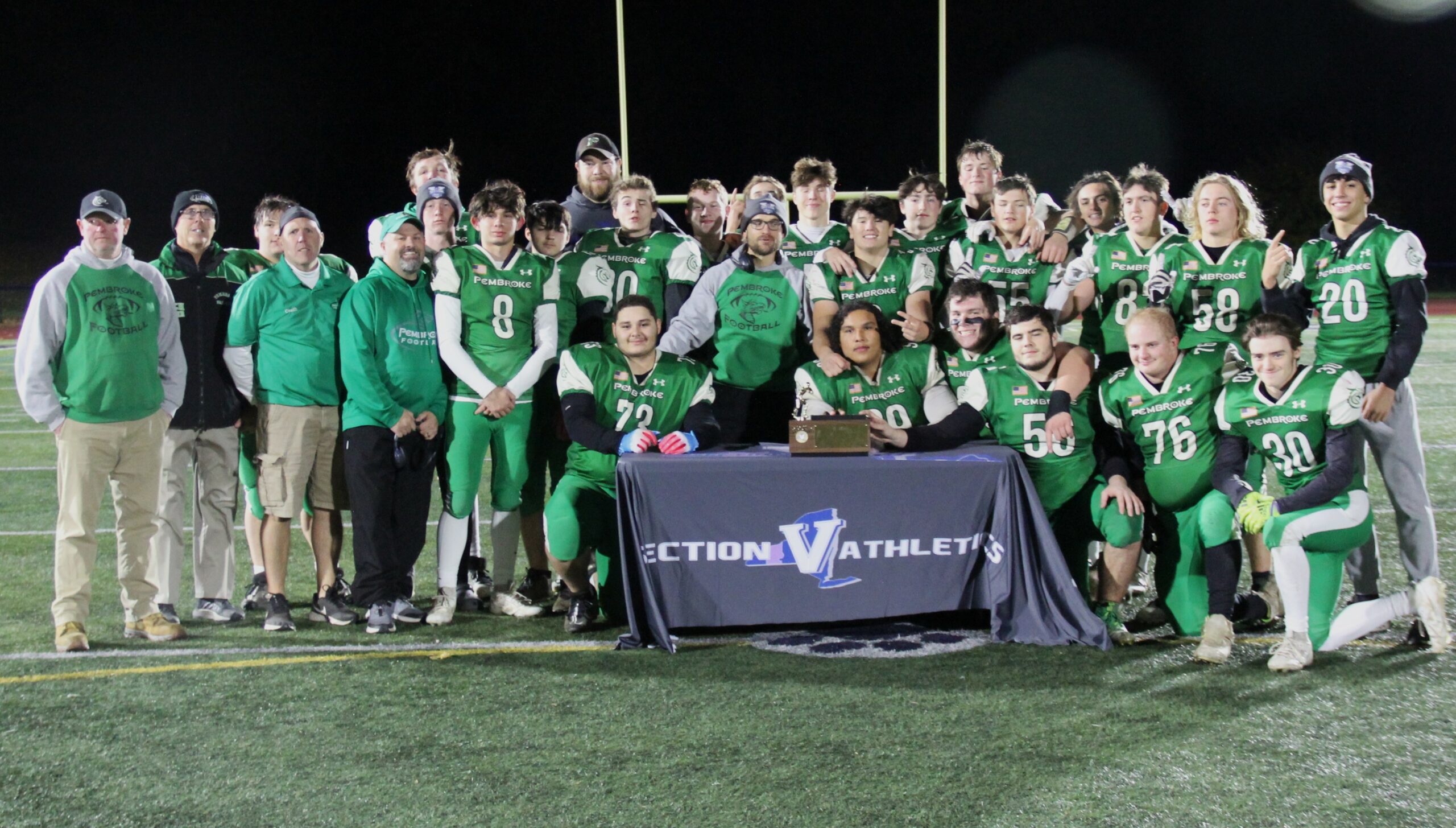 The two top teams in the 8-man football are set to meet in the Far West Regional. Here's the breakdown:
PEMBROKE DRAGONS (10-0)
vs.
FREWSBURG BEARS (5-3)
How they arrived here: Pembroke took down fourth-seeded Red Jacket 66-20 before winning the Section V title with a 70-30 win over No. 2 seed Bolivar-Richburg. Frewsburg earned its way  to Friday's showdown by taking down Allegany-Limestone 50-48.

Players to watch for Pembroke: Tyson Totten Sr. RB/LB 2,873 rushing yards on 169 carries with 54 touchdowns, 73 tackles and five interceptions. Caleb Felski Jr. FB/LB 1015 rushing yards on 58 carries and 17 total touchdowns, 71 tackles and 2 interceptions. Sean Pusulka Sr. K/WR/DB 58 of 61 extra points and 1 of 1 on field goals, 10 touchbacks, 216 all purpose yards and 3 touchdowns, 30 tackles 3 interceptions. Vijay Dhanda Jr. QB/FS 315 yards rushing on 34 carries and 6 touchdowns, 179 yards passing and 2 passing. 54 tackles 3 fumble recoveries. Jayden Mast Sr. OL/DL 70 tackles. Jayden Bridge Jr. OL/DL 47 tackles (14 for loss), 4 sacks. Octavius Martin Jr. OL/DL 53 tackles.
Stats for Pembroke: 441 rushing yards per game, 21 passing yards per game, 8.3 touchdowns per game, 2.4 takeaways per game.
Coaches: Brandon Ricci (Pembroke), Rob Collver (Frewsburg)
Last Meeting: These two schools met once in the regular season, with Pembroke earning a 49-16 win.
History 101: Pembroke won its second straight sectional title and advanced to Friday's matchup.
What's next: The winner clinches a spot in the NYS semifinals against the Section III winner.
The game will take place on Friday, November 10th at 5:00 pm. It will be played at Pittsford Sutherland HS.