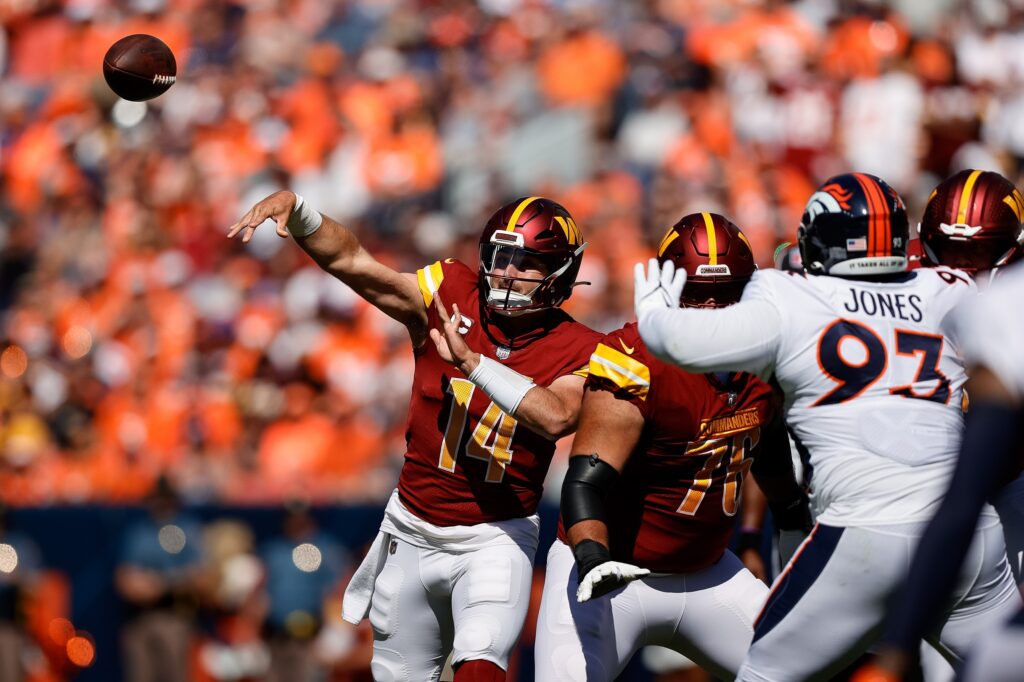 By TYLER HATHAWAY
Buffalo (1-1) hits the road this weekend to play the 2-0 Washington Commanders, a team that despite being young has shown the ability to be resilient when faced with adversity. Led by second-year quarterback Sam Howell, the Commanders have overcome a second-half deficit in both of their wins this season, including coming back from six points down against Arizona in Week 1, and a 21-3 disadvantage on the road in Denver last week. When the Commanders aren't winning, Howell has completed 65 percent of his passes for 395 yards and has four total touchdowns. 
"Anytime you get off to a 2-0 start and you're feeling like you've also come from behind, those are things you learn about your team early on," Bills head coach Sean McDermott said to reporters earlier this week. "I'm sure they're feeling confident in their situation, and they should. They're off to a 2-0 start."
While the Commanders have been strong in the second half, outscoring opponents 31-15 in the third and fourth quarters, the Bills have shown mixed results in the latter half of games. While they were great in the second half against Las Vegas in a Week 2 win, forcing two turnovers and outscoring the Raiders 17-0, they struggled in Week 1. Against a New York Jets team without four-time MVP Aaron Rodgers, they were outscored 19-3 in the second half/overtime and turned the ball over three times in their six possessions.
"They're a resilient group of guys," said Bills safety Jordan Poyer earlier in the week. "We're going to have to play extremely well to win."
Additionally, Buffalo's offensive line needs to be on high alert on Sunday, as the Commanders sport a pass rush that has been able to sack the quarterback 10 times in two games. The Bills offensive line has allowed Josh Allen to be sacked seven times to start the season.
"It's impressive," McDermott said of Washington's defensive front. "We're going to have to do a good job in trying to make sure that we manage them as much as we can. The talent and twitchiness really jumps off the film right away."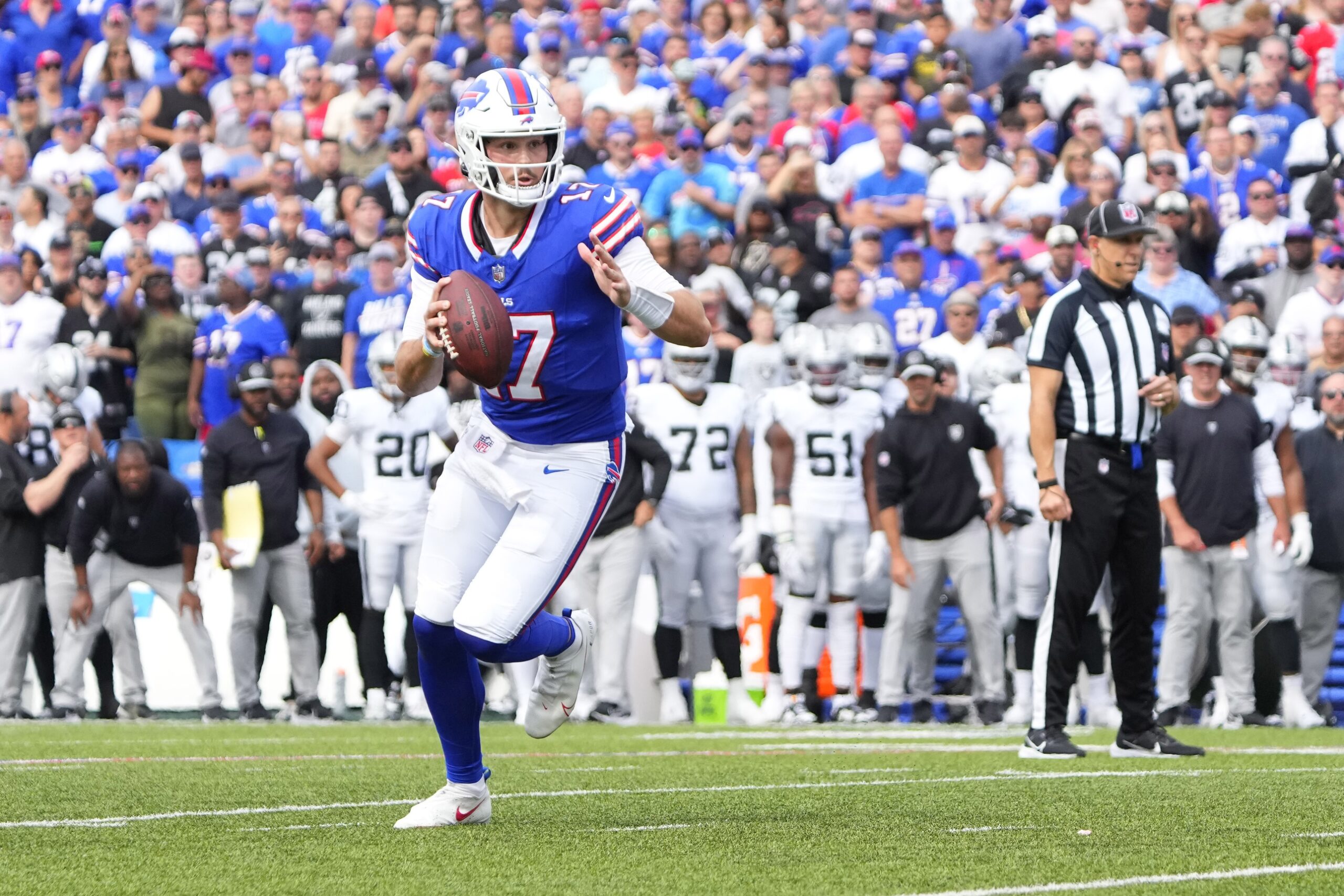 Sunday's game will be McDermott's 100th with the Bills.
"I'm grateful, I really am," said McDermott. "When you get a job you're not sure how long it's gonna last. I'm grateful for the people who've been around me to help me, my family and we've had some great players as well. You can get into this job sometimes but it comes and goes rather quickly so I'm grateful."
"It's gonna be a fun game and we're excited for the opportunity," said Poyer.
Sunday's game is scheduled to kick off at 1:00 pm at Fedex Field.