PITTSFORD (1-2) 6
AQUINAS (1-2) 0
Dayshawn Preston took an 18-yard carry to the house with 3:33 left in the fourth quarter to catapult Pittsford to its first win of the season.
FAIRPORT (1-2) 28
MCQUAID (3-0) 35
PENFIELD (1-2) 21
WEBSTER THOMAS (2-1) 26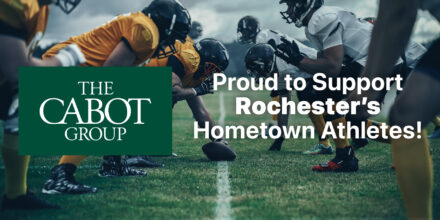 WEBSTER SCHROEDER (2-1) 14
VICTOR (3-0) 15
BRIGHTON (2-1) 43
EASTRIDGE (0-3) 6
Gavin Parks used eight carries to gain 134 yards including two scores, as Brighton scored multiple touchdowns in the first three quarters to run away with victory. Parks opened the scoring for the Bruins in the first on a 31-yard touchdown run. Wes Sturrup took a 73-yard pass from Tyler Martinovich to the house to put Brighton up 14-0. Parks then took a carry for 63 yards into the end zone in the second quarter. Jayden Lian ran for a nine-yard touchdown of his own to conclude the first-half scoring. In the third stanza, the Bruin defense forced a safety, Sturrup scored on a 43-yard run and Amari Snowden cashed in a one-yard touchdown run to round out the Brighton scoring. Lian finished with seven carries for 72 yards and a touchdown. Martinovich completed four passes for 114 yards and found the end zone once. Snowden had 45 yards and a touchdown on four carries. On defense for Brighton, Grady Hopkin and Matthew Heininger had five tackles. Heininger also had a fumble recovery. Thomas Welker had four tackles including two for a loss. For Eastridge, Benigno Calixto completed a 63-yard pass for a touchdown to Steven Masetta for the lone score.
IRONDEQUOIT (3-0) 35
BROCKPORT (1-2) 11
Myles Wynn took 22 carries for 114 yards and a touchdown as Irondequoit remained unbeaten. Quarterback Taiden Makubire went 5-for-9 passing with 69 yards and one touchdown. Makubire also found the end zone with his legs once. Cam Freeman had 12 rushes for 55 yards and had a 96-yard fumble return for a touchdown on defense. Serah Hill had 14 tackles and a sack on defense. Cam Miller made 12 tackles. Jordan Nolan made 11 tackles and recovered a fumble.
GATES CHILI (1-2) 34
GREECE ATHENA (0-3) 0
CANANDAIGUA (2-1) 7
GREECE ARCADIA (2-1) 6
After suffering a 27-7 loss to UPrep in the second week of the season, Canandaigua Academy's football team knew a rebound performance was required on Thursday night. As four-time defending Section V champions, CA couldn't afford to fall below .500 this early. A victory at Greece Arcadia was a must. Mission accomplished – but barely. READ MORE
SPENCERPORT (0-3) 6
EAST/WOIS (3-0) 53
East's Eagles gathered around Ervin Wiggins in the end zone to celebrate the senior defensive back's interception and return for a touchdown. Less than eight minutes of game time had elapsed and the host was already in command with a 20-0 lead.
Zymier Jackson finished with four touchdowns and 327 total yards. The senior quarterback connected with De'Andre Leonard on a 50-yard catch-and-run for a 13-0 lead. Jackson made it a 26-0 game later in the second quarter when he scampered 36 yards untouched for a touchdown. READ MORE.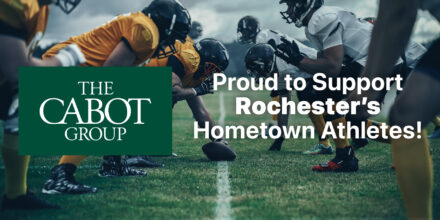 8-MAN
PEMBROKE (3-0) 42
BOLIVAR RICHBURG (1-1) 14
Tyson Totten took eight handoffs for 173 yards and four touchdowns to help Pembroke remain unbeaten. Totten opened the scoring for the Dragons with a 20-yard touchdown, followed by a 32-yard score later in the first quarter. In the second stanza, Caleb Felski scored two touchdowns of his own coming off of 76-yard and four-yard rushes. Totten scored his third touchdown in the second quarter on a 56-yard run and then opened the second half scoring with a 42-yard rush. Felski, in addition to the two touchdowns, made six rushes for 98 yards. Felski and Vijay Dhanda both completed a pass for 13 and 20 yards, respectively. Pustulka caught the Felski pass while Madden Perry hauled in the Dhanda hurl. Pustulka finished 6-for-6 on extra-point attempts for the Dragons. For Bolivar Richburg, Tavyn MacDonnell had 19 carries for 152 yards and took one to the house in the third quarter. Kingston Loucks had a 10-yard rushing touchdown in the fourth and finished with five rushes for 31 yards. Caden Allen gained 58 yards on 13 carries.
HOLLEY (1-1) 14
CALEDONIA MUMFORD/BYRON-BERGEN (1-1) 43
Calendonia-Mumford utilized a 29-point first quarter to win its first game of the season. In the frame, Anthony Leach opened the scoring with a four-yard touchdown and Austin Pittman completed a pass to Max Wilson for the two-point conversion. Malachi Smith made a 16-yard run for the second touchdown with Pittman converting for two. Pittman then scored on a 72-yard run. Anthony Leach capped the first quarter scoring with a 13-yard score. Pittman rushed 10 times for 149 yards and a touchdown. Smith ran for 94 yards on four carries, found the end zone twice and made 15 tackles on defense. Leach took four handoffs for 66 yards. Jeremiah Romero rushed for 46 yards on four carries and made eight tackles. Connor Moran ran for 28 yards and Brenden Galves rushed for 14 yards. Galves also made 10 tackles on defense.
ALLEGHENY-LIMESTONE (VI)
WELLSVILLE (1-1)
To report scores and game details, please email scores@pickinsplinters.com.