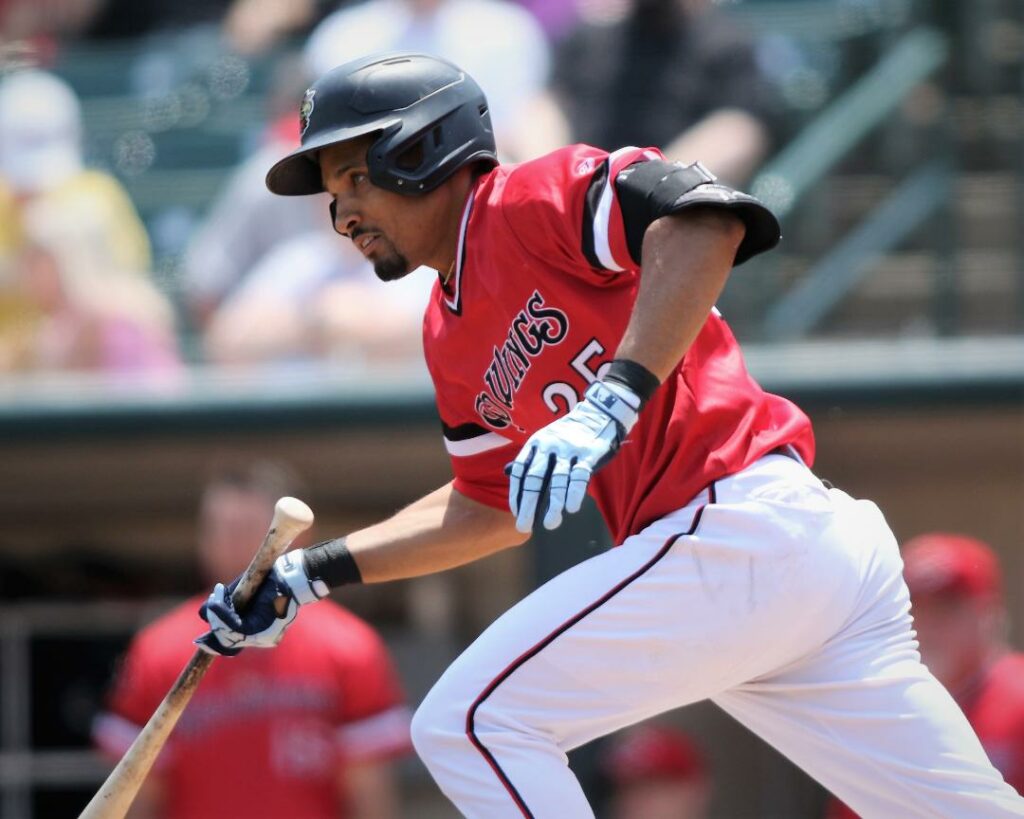 BY DAN GLICKMAN
A night after losing in 10 innings, the Rochester Red Wings won a 10-inning game of their own, walking off the Scranton/Wilkes-Barre RailRiders, 2-1.
The Wings scored the walk-off run on a throwing error by Scranton reliever Michael Gomez, who fielded a sacrifice bunt by Cody Wilson and tried to throw out Jordy Barley at third. The ball went wide of the third baseman, allowing Barley to come home for the winning run.
Most of the game was a pitching duel, with Red Wings starter Jackson Rutledge striking out a season-high seven while allowing two hits in five innings of work before the bullpen allowed just three hits in the remaining five. Scranton pitching matched Rochester's, though, with starter Will Warren allowing just one hit in six innings.
It wasn't until the eighth inning that runs were scored, with the RailRiders striking in the top of the inning with an RBI single by Carlos Narvaez to make it 1-0.

Rochester struck back in the bottom half thanks to the speed of Cody Wilson, who had entered the game for Jack Dunn after the left fielder was ejected after the fifth for arguing with home plate umpire Steven Jaschinski over whether he could challenge a pitch. Wilson reached base to start the inning on an error by Scranton third baseman Jake Lamb. Wilson later stole second, allowing him to move to third on a one-out Erick Mejia single. The next batter, Richie Martin, singled in Wilson to tie the game at one.

The score would hold until the bottom of the tenth and Wings' walk-off.
Rochester (25-29 in the second half, 59-68 overall, 7.5 games back) continues its series with Scranton (30-24 in the second half, 64-64 overall, 2.5 games back) on Saturday. The Wings will send right-hander Roddery Munoz (0-3, 9.28) against right-hander Clayton Beeter (1-4, 5.32). First pitch is scheduled for 6:05 p.m.