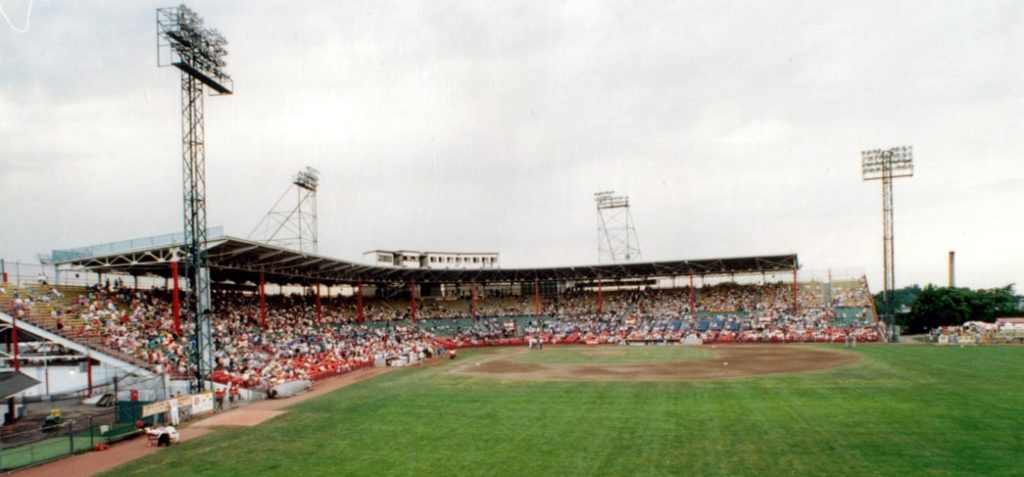 As originally aired on The Rochester Press Box
Silver Stadium was the home to the Rochester Red Wings from 1929-1996. I spent sixteen years watching baseball there. Two things stood out. Because the crown on the field was so high, you couldn't see the left fielder from the Wings dugout on the first base side. You could barely see the third baseman. The other, and this is true, I swear. The foul lines from the infield to the foul poles, were painted on exposed wooden planks. Though I never saw a ball bounce off them. Or a ball player tear himself up trying to make a sliding catch into one those. But the threat was always there.
They served vinegar with the French fries and sauerkraut with the hot dogs.  It was a charming old place.  I got lucky because my first year at Silver coincided with Cal Ripken's arrival.  Three months of joy.  Everyone knew he'd be a star.  It was just a matter of how big.  Turned out pretty big.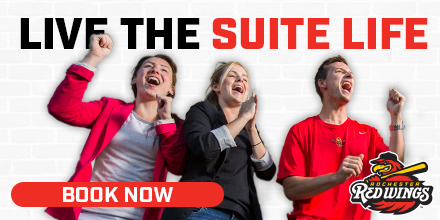 Because there was less foolishness going on, the games mattered more at Silver. There was more of a baseball vibe there than at the new place. That became painfully obvious this week when Rochester pitcher Roddery Munoz gave up five runs, on five walks, a wild pitch and a hit batsman in two innings. Less than great. But he got cheered by the crowd, apparently appreciative of the effort, when he left. That would not have happened at Silver. That's where we are these days.
It's why Leslie David Baker, Kate Flannery and Brian Baumgartner have helped produce three of the biggest crowds over the last five years at what is now Innovative Field. They are Stanley, Meredeth and Kevin from the Office television series, guests of the Red Wings, who can really pack them in to take selfies.
Who's right?  Which is better?  Who's to say?  I'll leave it to the words of the late, great Rochester sportswriter George Beahon.  Who saw it all.  Said George, "If you haven't been to Frontier Field, you should go to confession."