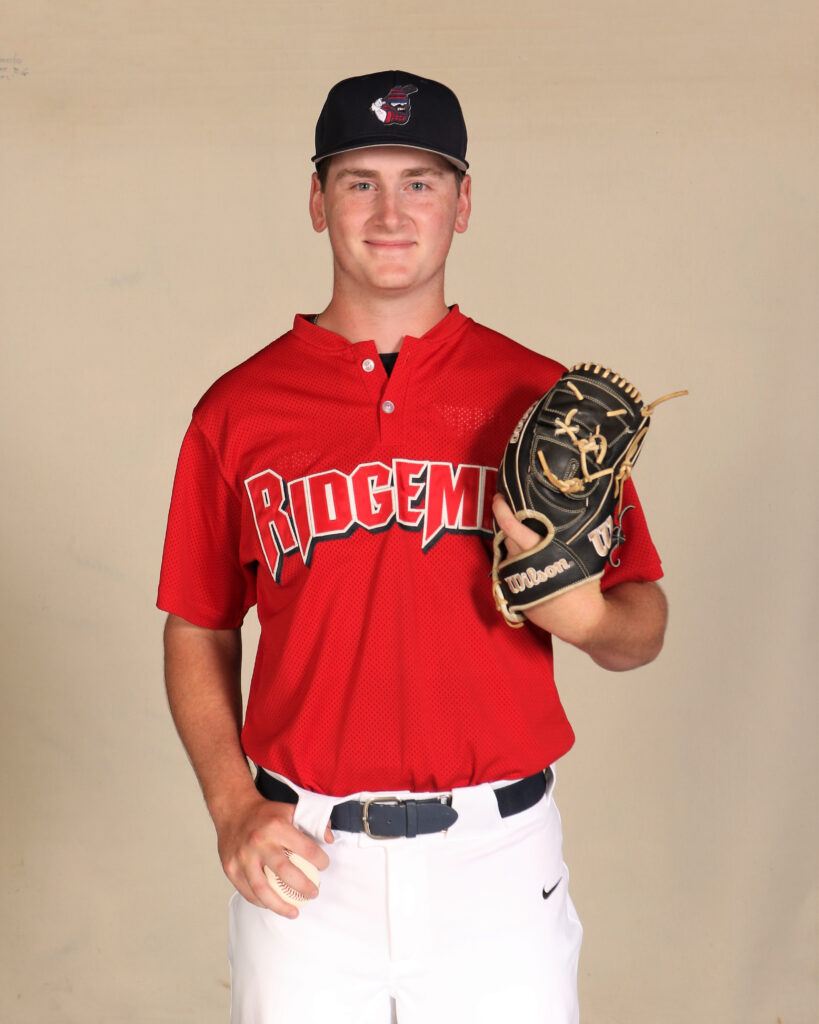 By PATRICK WALSH
Daniel McAliney (McQuaid/SUNY Binghamton) hurled three no-hit innings on the mound, striking out seven and not allowing a ball to leave the infield as the Rochester Ridgemen won their first NYCBL title on Sunday, defeating Olean 18-2 in a winner-take-all game three.
After a leadoff walk to begin the game in the first, McAliney retired three of the next four batters via strikeout. McAliney then punched out three of four batters faced in the third to conclude his outing.
"I wanted to stay the same as I did all year, attacking the zone, starting slow and adding in some fastballs," said McAliney. "I wanted to keep them off balance."
The Ridgemen got out to a fast 2-0 lead, thanks to a two-RBI single in the second. The runs were more than enough for McAliney and the pitching staff.
"Coming in we knew their starter was on short rest and that he wasn't going to be sharp like he normally was so it was huge to capitalize on that and jump out early," said McAliney. "The runs didn't change my approach on the mound. I still wanted to get ahead, that was always the main focus."
McAliney finished the 2023 NYCBL regular season with four starts for the Ridgemen, tallying 16 strikeouts in 22.2 innings with a 2.38 ERA and posting a 3-0 record. The SUNY Binghamton right-hander made one other start in the postseason, going six innings, allowing an unearned run on two hits while punching out seven in a 13-2 win over Sherrill on July 25. McAliney believes the innings over the summer helped him get ready for next season.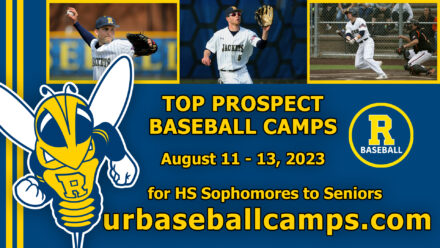 "Playing in the NYCBL definitely helped, just getting more innings in can never hurt. Being able to be home because I am local, since going away for the first time this spring was tough, so being able to be home for the summer definitely helped me."
Michael Ribis (Gates Chili/Niagara County CC) entered the game in the eighth and threw 1.2 innings, allowing two runs (one unearned) on one hit and added a strikeout. Ribis made one start in the postseason against Sherrill on July 26, going 7.2 innings and allowing an earned run on five hits while striking out 11. The right-hander totaled 9.1 innings on the mound with 12 strikeouts in the postseason.
Ribis finished the regular season with a perfect 4-0 record and made six starts, posting a 3.82 ERA and fanning 42 batters across 35.1 innings. His best outing came against the Syracuse Spartans on July 14, where he went eight shutout innings, allowing just two hits and fanning a dozen batters.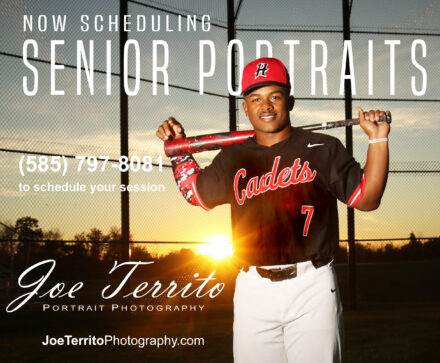 Seven former Section V athletes joined McAliney and Ribis on the Rochester Ridgemen this summer and all saw playing time during the regular season. CJ Phelps (McQuaid/Monroe CC) appeared in 22 games for Rochester during the regular season, going 13-for-52 with three doubles, five RBI and scoring eight runs. Christian Blatter (McQuaid/Monroe CC) did not allow a run in three of his five relief appearances. Braden Pumputis (Webster Schroeder/SUNY Brockport) hurled four scoreless relief appearances, tallying five strikeouts in eight innings. Pumputis also appeared in two games in the postseason, totaling 1.2 innings pitched. William Russotti (McQuaid/Monroe CC) pitched 11.1 innings during the regular season and struck out 13 and notched a save against the Syracuse Spartans on June 29. Connor Sackett (Fairport/Monroe CC) appeared in nine games and reached base six times with three walks and a single Sackett had a knock and scored a run. Greyson McDonnell (Webster Thomas/Montreat) had five hits, driving in three and scored five. Ed Hall (McQuaid/Davidson) was the opening day starter for the Ridgemen, hurling three frames and allowed one hit while striking out three.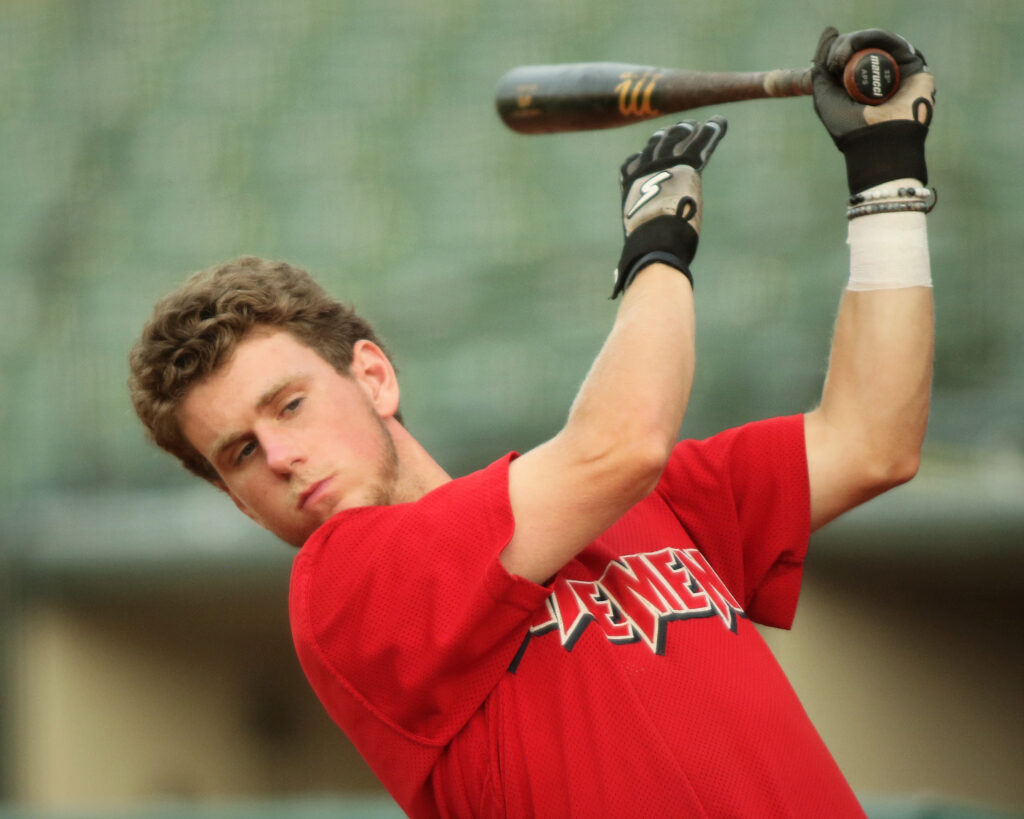 GAME THREE RECAP
OLEAN 2
ROCHESTER 18
Rafael Gomez Jr. finished 4-for-5 with three RBI and three runs scored, as Gomez and the heart of the Ridgemen lineup combined for 11 runs driven in to lead Rochester to its first NYCBL title. The Ridgemen used four multi-run scoring frames, including an eight-run eighth to muscle their way to the title. In the second, Joey Grabanski singled up the middle, plating Gomez and Cooper Mills to give Rochester an early 2-0 lead. Alec Blakestad plated Grabanski with a single in the third. In the following frame, Cooper Mills singled, then came around to score on a passed ball. David Stechow crossed home on an RBI-single from Gomez. Mason White then drove home Gomez with a single to right. Kody Putnam brought home White with a sacrifice fly, ending the scoring in the fourth for the Ridgemen. Cade Nolan relieved McAliney in the fourth, hurling four innings, striking out six and allowing two hits. Nolan was credited with the win on the long side. Cooper Mills finished 3-for-5 with five runs scored and a run driven in. Mason White was 2-for-6 with three RBI and crossed home once. Kody Putnam had an RBI single in the seventh. Dustin Isanogle went 2-for-5 with a run tallied. Jorge Arispuro finished 2-for-6 with three driven in and trotted home twice. For Olean, Jake Meeker and Cam Marciniak scored in the ninth for the lone runs.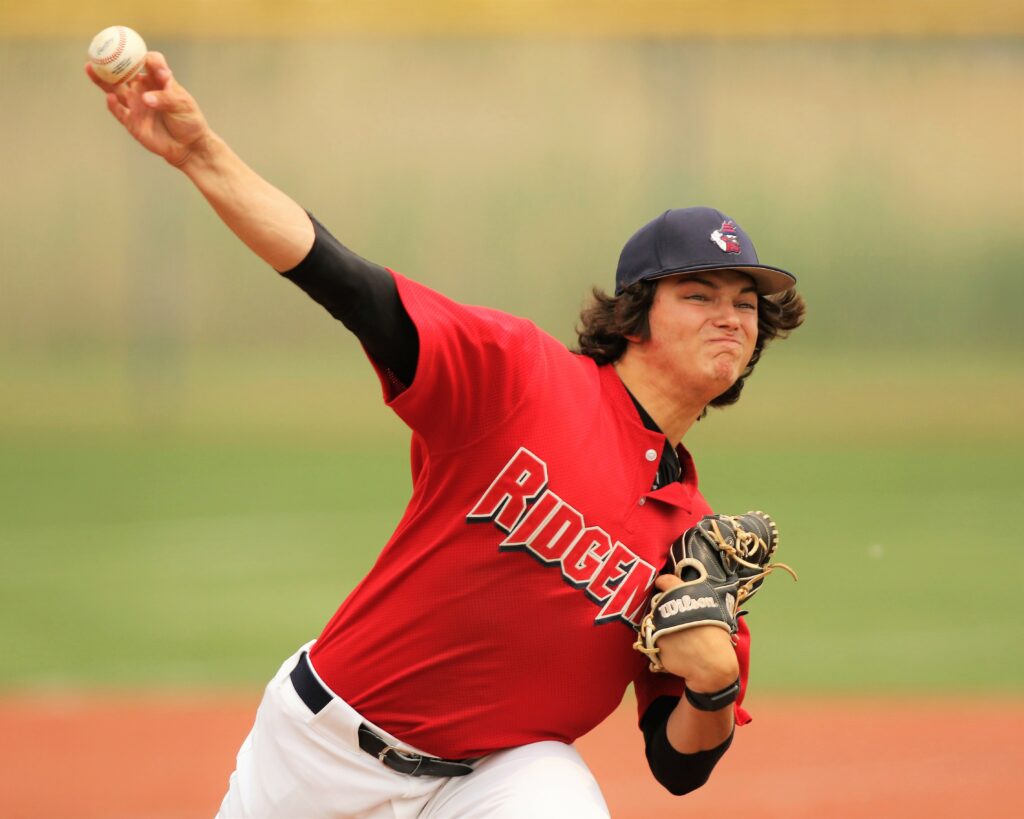 GAME TWO RECAP
OLEAN 3
ROCHESTER 0
Ryan Johnson went seven innings, allowing just two hits and fanning seven as Olean broke a scoreless tie in the seventh to knot up the series at one apiece. Johnson retired 15 of the first 17 batters faced and allowed one ball to leave the infield until a Alec Blakestad single in the fifth broke up the no-hit bid. In the pivotal seventh, Jake Meeker reached base with two outs, followed by a Cam Marciniak single that moved Meeker to third. Blaise Zeiders plated both in the following at-bat with a three-bagger, putting the Oilers up 2-0. Zeiders finished game two going 3-for-5. Sam Polk drove home Marciniak in the eighth with a sacrifice fly for insurance. Meeker doubled in the second. Toran Smith, Brett Warden and Kevin Reilly all tallied singles for Olean. Gavin Hawkes threw two innings in relief, picking up the save. For Rochester, Blakestad went 2-for-3 to lead the Ridgemen in hits. Cade Nolan, Dustin Isanogle, Mason White and Rafael Gomez Jr. tallied the other hits.
GAME ONE RECAP
ROCHESTER 9
OLEAN 1
Joey Grabanski doubled in the first, plating Rafael Gomez Jr. as Rochester made a late offensive surge to win game one. Mason White singled, then later came around to score the second run of the frame for Rochester. Olean made it 2-1 in the fourth when Chase Fischer launched a solo shot. Jorge Arispuro returned the favor in the next inning for Rochester with a solo home run of his own. Alec Blakestad drove in Grabanski in the sixth with a single. Dustin Isanogle trotted home later in the inning, making it 5-1. The Ridgemen then put up a four-spot in the ninth to pull away for good. White drove home Arispuro with a ground rule double.
Grabanski brought home Gomez with a sacrifice fly in the following at-bat, then Kody Putnam drove home White with a single. Isanogle plated Putnam to round out the scoring in the frame. Dawson Morrow started for the Ridgemen and went 4.2 innings, allowing one run on three hits while whiffing four. Teron Williams relieved Morrow with 4.1 no-hit innings and struck out three. Williams was credited with the win. White finished 4-for-5 with an RBI and two runs scored. Grabanski and Putnam both were 2-for-4 with a run scored. Isanogle went 3-for-5 with an RBI and tallied one run. Blakestad and Arispuro both tallied one hit to round out the hit column for Rochester. For Olean, Blaise Zeiders and Kendall Haney both tallied one knock.
The NYCBL was founded in 1978 as a summer wood bat league for collegiate players. The league has featured former MLB players, such as Rajai Davis (Hornell), Michael Fiers (Saratoga), J.D. Martinez (Saratoga) and Hunter Pence (Schenectady). Major League Baseball provides funds for a portion of the league.