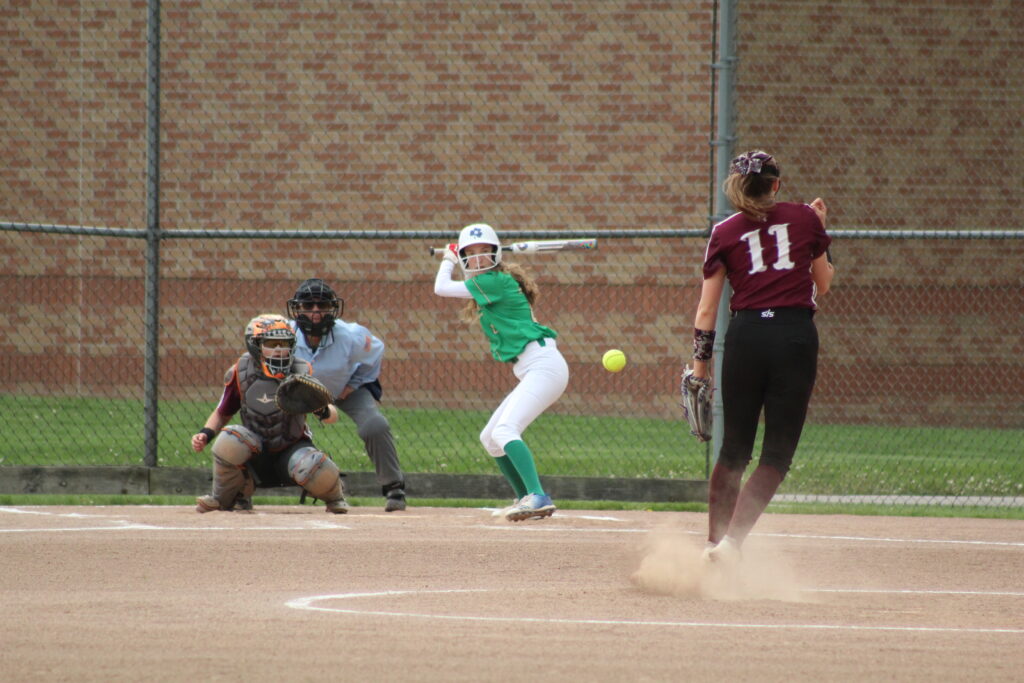 WEBSTER THOMAS (13-7) 16
CHURCHVILLE-CHILI (5-14) 8
Maddie Hicks homered and doubled as part of a 4-for-5, three-RBI night as Thomas won its fourth straight. Madeline Throumoulos had two hits, a double, a walk, and three RBI. Emma Maloney tripled and racked up three RBI, while Julia Maciag also tripled for an RBI. Olivia Constantino hit safely once and knocked two RBI in. Emma Bello scored three times and had a hit and RBI. Ruby Marrapese, Molly Sweeney, and Ella Maloney had a hit each. Carly Carpenter, Bailey DiGiacomo, and Cassidy Wilt all had three hits for Churchville-Chili. Malena Leastman doubles as part of a two-hit, three-RBI game. Liv Hardeman hit safely twice and knocked in two RBI. Grace Stella and Gretchen Dolan had a hit each.
RUSH-HENRIETTA (16-4) 10
GATES CHILI (4-14) 3
Kadyn Hartel struck out 11 in the circle and went 3-for-4 with two RBI and two runs scored as Rush-Henrietta finished its regular season on a six-game win streak. Samantha Williams homered on a 2-for-3 day with three RBI, a double, and a walk. Olivia Sheffer hit safely twice, including a double, amassing three RBI. Elizabeth Gleghorn had two hits, including a double, and notched an RBI. Audrey Gleghorn had two hits, while Chloe Smith and Robyn Bond had a hit apiece. Emily McManus went 2-for-2 with two walks, a double, and a run scored for Gates. Hailey Garbato and Marilee Panyasith had a hit and an RBI each. Mackenzie Brown and Kathryn Baretela each singled.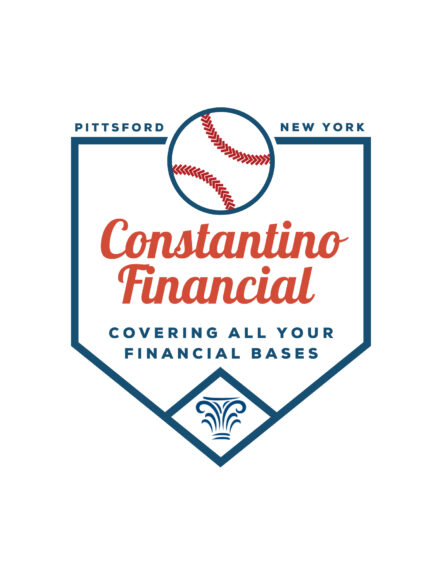 EASTRIDGE (6-12) 12
AQUINAS (7-13) 3
Harper Kuehne allowed just four hits from the circle and had two hits including a triple at the plate as Eastridge ended its regular season with a win. Kuehne had two RBI on the day. Nevaeh Bunch went 3-for-5 at the plate with an RBI and two runs scored, while Jalissa Crittenden went 3-for-4 with two RBI and two runs scored. Emma Johnson had two hits and two RBI, also drawing a walk. Mykelis Lugo had two hits including a triple and notched an RBI. Imani Kinlock had a hit and RBI. Alayna Lavare, Josslyn Siembor, Grace Hackett, and Marley Siembor had a hit each, while Carly Brockman had two. Isabella Indiano had two of Aquinas' four hits and one of its two RBI. Natalie Strzepek notched a hit and an RBI, as well. Delilah Rogers had a hit.
BATAVIA (13-5) 4
PITTSFORD SUTHERLAND (14-5) 10
Petra Hunt hit a home run and two doubles as Sutherland won its second straight. Julianna Lyons was 2-for-3 on the day with a double. Sutherland concludes its regular season on Wednesday.
LIMA CHRISTIAN (4-10) 5
YORK (7-8) 20
LIMA CHRISTIAN (4-11) 6
YORK (8-8) 15
CHARLES G. FINNEY (12-6) 4
NORTHSTAR CHRISTIAN ACADEMY (12-4) 16
Lola Rivera struck out 13 for a complete game victory as Northstar completed their regular season with an eighth straight win. Leanna Patrick had two hits and two RBI. Alayna Garwood had two hits including a double and brought home three RBI. Jayda M. also doubled as part of a two-hit night, bringing in an RBI. Abby Eschner had two hits including a double and also scored four runs.
OUR LADY OF MERCY (6-10) 2
BISHOP KEARNEY (10-6) 11
Carmella Phelan allowed just two hits and struck out 11 as Kearney got back into the win column. Phelan also went 2-for-2 at the plate, bringing home two RBI and scoring three runs. Ava McNaughton hit safely three times, scoring thrice and notching an RBI. Michaela Hesova had a hit and two RBI, while Coral Enscoe, Morgan Walton, and Alaina Ruffino had a hit and an RBI, each. Allie Decker walked twice and had an RBI. Madeline Oleksyn and Rowan Henessy had the hits for Mercy, with Henessy notching an RBI.
EAST HIGH (9-7) 8
SCHOOL OF THE ARTS (11-7) 18
Facing an early four-run deficit in Tuesday's Rochester City Athletic Conference (RCAC) Softball championship, Ray Diaz challenged his School of the Arts (SOTA) squad to put lessons learned from recent defeats into action. The Silverhawks responded with an offensive outburst on the way to claiming a league championship. READ MORE.
FRANKLIN (2-8) 12
WILSON MAGNET (5-7) 14

HAC (2-10) 0
BLOOMFIELD (13-1) 15
Ashlyn Wright threw a mercy rule-shortened perfect game, striking out 11 from the circle while going 4-for-5 with three RBI and two triples at the plate. Emma Macartney had two hits including a double, driving in three and scoring three times. Syd Falsone had two hits including a triple and scored once. Brianna Leitten doubled and notched two RBI. Calla McCombs and Abby O'Brien had two and three hits, respectively, and each had an RBI and scored thrice. Ava Hawkins singled and had an RBI. Cece Falsone singled. Cadence Brecker struck out nine for HAC.
PENN YAN ACADEMY (10-7) 5
MYNDERSE ACADEMY (9-8) 1
WAYNE (14-4) 23
MARION/GANANDA (8-9) 7
Myia Eskander hit for the cycle and had five hits as Wayne won its fourth straight. Tori Mueller homered and had three RBI on a 3-for-5 day. Kayda Schmitt went 4-for-5 with two RBI. Lyndsey Valletta went 3-for-3 with two RBI, scoring twice for Marion. Abby Conover doubled and had an RBI.
NAPLES (5-11) 3
AVOCA-PRATTSBURGH (10-7) 12
PALMYRA-MACEDON (8-9) 6
CALEDONIA MUMFORD (14-4) 7
Malina Bellos hit a two-out, two-RBI double in the bottom of the sixth to put Caledonia-Mumford ahead for good. Avery DeMarco went 3-for-3 with a double, three runs scored, and an RBI. Madison Wyskiel was 2-for-4, while Maddy DeVore had an RBI double. Emma Years struck out three while giving up five hits. Mikayla Thomas led Palmyra-Macedon by going 2-for-4 with a triple. Shelby Geer and Gianna DiNardo had two runs each.
PERRY (7-9) 3
WARSAW (4-10) 6
Keira Weber singled and struck out 11 in Warsaw's loss. Peyton Leitten went 2-for-4 with two RBI, while Madi Montelone also had two hits. Reagan Moroz, Zanyah Yisrael, and Jaelyn Morris added singles.
DANSVILLE (2-13) 25
LIVONIA (2-15) 5
AVON (10-7) 2
LETCHWORTH (11-7) 3
Abbie DeRock threw a no-hitter and struck out 14 as Letchworth secured the Livingston County Athletic Association DII Title. DeRock also helped her cause at the plate, notching a double. Alexis Mitchell hit three singles and knocked in an RBI, while Grace Mitchell had two singles and an RBI. Morgan Brace tripled. Reagan Bannister got an RBI on a sacrifice. Kaylie Emmons and Charity Scott both singled. Avon's Jessie Crye struck out eight.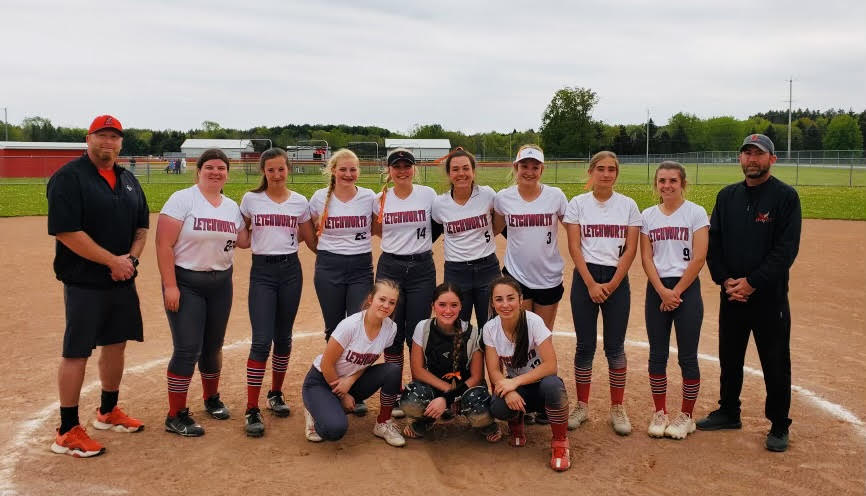 KESHEQUA (14-2) 22
WARSAW (4-11) 3
KENDALL (5-10) 4
OAKFIELD-ALABAMA (10-4) 22
NOTRE DAME BATAVIA (14-4) 0
BYRON-BERGEN (9-5) 4
Kendall Phillips struck out 14 for the complete game victory as Byron-Bergen won its sixth straight. Phillips also had a good day at the plate, hitting a double and an RBI. Aly Ball went 2-for-2 with an RBI, while Emma Dormann went 3-for-4 with two RBI. Loretta Sorochty struck out 11 for Notre Dame, while Mia Treleaven doubled. Cayleigh Havens and Hannah Tenney added hits.
ALEXANDER (12-6) 10
ATTICA (10-6) (8 innings) 9
Madison Boyce scored on a passed ball in the eighth after tripling earlier in the inning as Alexander won its final game of the regular season. Emily Pietrzykowski was the winning pitcher and had a 4-for-5 day at the plate with two RBI, tripling twice. Boyce had two hits including the triple. Every other member of the Alexander starting lineup had a single hit, with Ava Yax, Carly Shepard, and Brianna Neyman notching two RBI each. Madalyn Robinson started the game in the circle for Attica and went 2-for-4 with two RBI at the plate, including a home run. Bailey Bryman had two hits and scored twice. Grace Snyder finished the game in the circle and had an RBI at the plate, with Jaclyn Torrey also getting an RBI. Morgan Bunk, Natalie Janes, and Morgan Jackson had a hit each.
HOLLEY (1-15) 11
PEMBROKE (6-12) 14
Reagan Schneider doubled in the game-winning runs in the sixth as part of a 3-for-4, three-RBI game as Pembroke got back in the win column. Peyton Liss had two hits including a triple and knocked in four RBI. Aleena Maynard notched two RBI on a hit and two walks at the plate and struck out 10 from the circle. Karli Houseknecht hit safely twice, while Hannah Anderson and Rose Reisdorf had a hit each, with Reisdorf amassing an RBI and three walks. Riley Ace had four walks and an RBI. Natalie Foose tripled and went 3-for-3 with four RBI for Holley. Tia Hoffarth went 2-for-3 with two RBI. Layne Walker scored three times on two hits and a walk. Teanna Church had a hit, run, RBI, and walk. Alexis VanAmerson walked twice and had an RBI. Leigha Walker hit safely once but walked four times and scored four times. Alyssa Wright and Skylar Gallagher had a hit each.
BOLIVAR RICHBURG (17-2) 13
CUBA-RUSHFORD (9-8) 0
To report scores, please email photos of that night's scorebook pages to scores.pickinsplinters@gmail.com.