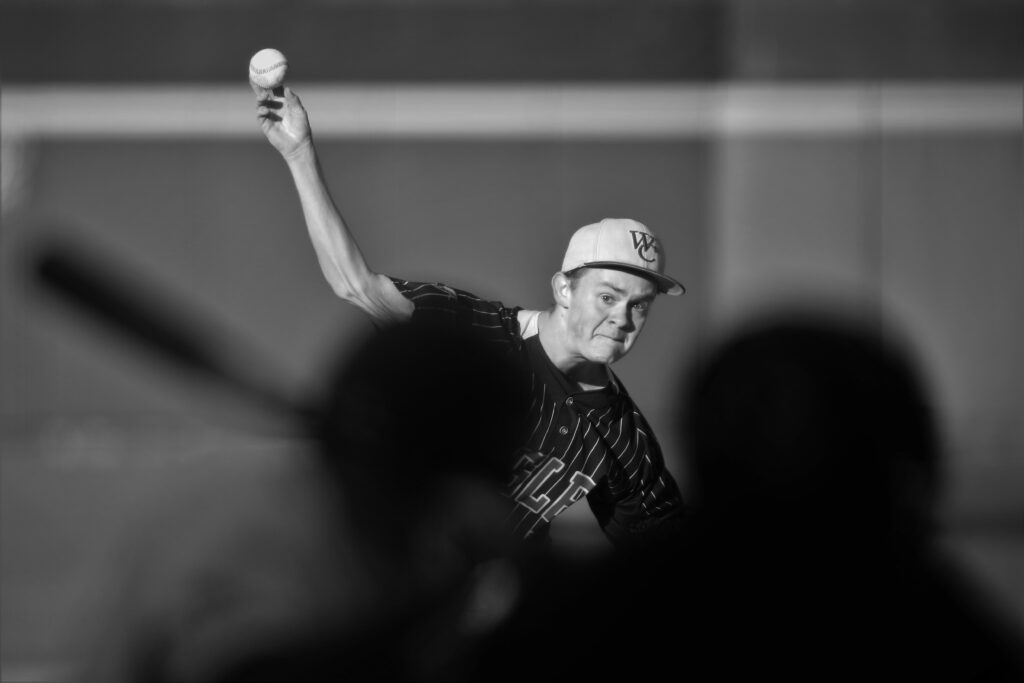 PENFIELD (5-15) 3
MCQUAID (9-9) 8
Matt Wilmarth hurled six shutout innings and picked up the win for McQuaid which snapped a two-game skid. Wilmarth allowed four hits, striking out nine and retired 15 of the first 17 batters faced. After back-to-back one-out walks worked by Kevin Nagel and Nick Boev in the third, Samuel Stone roped a base hit to get the Knights on the board. Luca Ciaramitaro also drove in a run in the frame. McQuaid then put up a six-spot in the sixth to add insurance. In the inning, Connor Petruzzeli drove in Thomas Bailey with a fielder's choice. Roger Friedlander then followed with a sacrifice fly to bring home Petruzzeli. Boev singled home Jack Zaso after Zaso tripled the at bat prior. Stone followed the Boev single with an inside-the-park home run to give the Knights their eighth run. Penfield made a late charge in the seventh, scoring three runs on an RBI walk by Austin Dillenbeck and a two-run single by Gabe Reyes. Stone went 2-for-4 and drove in three. Boev finished 2-for-2 and touched home twice. Connor Forkey went 1-for-2. Ian Fleck tallied a hit for McQuaid. For Penfield, Reyes went 3-for-4 to lead the Patriots in hits. Aidan Cook went 1-for-2 and scored on the Reyes single. Nicholas Masters also scored on the Reyes single. Aidan Pellow trotted home on the Dillenbeck walk.
IRONDEQUOIT (11-8) 5
HONEOYE FALLS-LIMA (9-9) 0
Alex Kozak hurled a complete game shutout, allowing five hits and striking out seven. Connor Gresens went 2-for-4 with a double and a run. Jack Bayerl doubled, scored and drove in one. Zack Haight went 1-for-2 with an RBI.
CHURCHVILLE-CHILI (15-4) 17
GREECE ARCADIA (5-14) 7
Churchville-Chili used a 12-run third inning to muscle its way to third straight win and six of its last seven. In the frame, Michael Sardou had two, two-run doubles. Cooper Romich and Justin Meister both tallied run-scoring, two-baggers of their own. Evan Putney and Parker Farnham connected on back-to-back triples. Joshua Campbell and Anthony Shortino drove in runs on base knocks. Jaylen Lopez tallied an RBI in the inning. Romich finished 3-for-6 with two RBI and three runs scored. Sardou went 3-for-4, scoring three times. Campbell finished 3-for-5 with an RBI and touched home twice. Meister went 2-for-4 with three RBI and scored twice. Shortino and Farnham both went 2-for-4 with an RBI. Putney was 1-for-2. Lopez went 3-for-5 with two RBI and scored once. David Damiani drove in one run. For Greece Arcadia, Parker Drees led the offense going 2-for-3 with an RBI sacrifice fly in the fifth. Dominic Zona, Brady Colbert and Jack Pilgrim all had a hit and tallied a run for the Titans. Robert Walter had an RBI fielder's choice in the fifth and a single. Jathniel Martinez had a sacrifice fly in the fourth to put Greece Arcadia on the board. Nicholas Maggi tallied a single.
BATAVIA (9-10) 6
SPENCERPORT (9-10) 7
Frank Grad IV connected on a one-out, two-run double to walk it off for Spencerport in the bottom of the seventh. Andrew Wiebeld led off the final frame with a pinch-hit walk, then Ryan Peacock pinch-ran for Wiebeld. Noah Barravecchia followed with a single to set up the Grad two-bagger. Spencerport got out to an early lead when Grad homered on the first pitch, putting the Rangers up by one. Nicholas Freville and Lorenzo Tantalo both tallied RBI singles to add to the Spencerport lead. Batavia responded with a four-run inning in the third. Dane Dombrowski drove in the first Blue Devil run on a sacrifice fly. Evan Alexander drove home Cole Grazioplene with a base hit. Jameson Motyka also tallied a run-scoring base knock in the inning. Bryon Streb had an RBI single for the Rangers in the fourth, then Kyle Milburn added one in the fifth. Motyka knotted the game up at five driving in one in the sixth. Alexander gave Batavia a one-run lead in the seventh with a base hit that scored Grazioplene. Milburn finished 3-for-5 with a run scored for the Rangers. Freville and Grad both went 2-for-4. Tantalo finished 2-for-3. Zachary Lamberton had and scored once. For Batavia, Grazioplene went 3-for-4 with two runs scored. Alexander was 2-for-4. Motyka went 1-for-2 with a walk. Mekhi Fortes had a double and scored twice.
MIDLAKES (10-8) 8
AQUINAS (13-5) 18 (five innings)
Aquinas used a 10-run fifth inning to walk it off for its 10th win in the last 11 games. In the frame, the Li'l Irish worked six straight walks to begin and took 15 walks in total. Michael Calogero cleared the bases with a three-bagger, putting Aquinas up by six. Tré Walker brought home Jimmy Marotta after Marotta doubled. Lucas Leone tallied an RBI single to end the game. Leone finished 3-for-4 with four RBI and three runs scored. Walker went 2-for-2, scoring five times while working three walks. Ryan Lewin had a hit, walked twice and scored twice. Caleb Wilson, Patrick Altpeter and Alexis Rosado all walked twice. For Midlakes, Brady Day and Kyle Kumkey went 2-for-3 and drove in a run. Noah Frere went 1-for-2 and scored twice. Jameson Martin went 1-for-2, including a two-run double in the second. John DeBoover singled and scored. Kyle Hey drove in a run and crossed home once.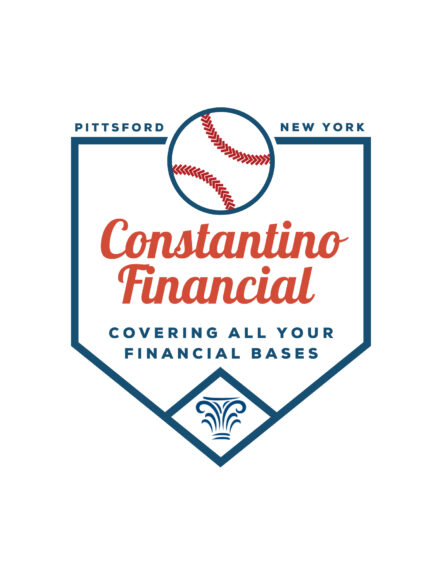 GREECE ODYSSEY/OLYMPIA (6-12) 4
EAST (15-4) 5
Miguel Matos soaked up a walk-off hit by pitch with two outs in the seventh to give East its sixth straight win. Matos was also credited with the win on the mound, pitching one inning in relief and striking out two. Matos finished 2-for-2 at the dish. Mitchell Nieves also tallied two hits for East. For Greece Odyssey/Olympia, James Schlueter went 2-for-4 and drove in one on a single in the sixth. Matthew Jason, Angelo Ubal and Tyler Ashton tallied the other hits and RBIs for the Leopards.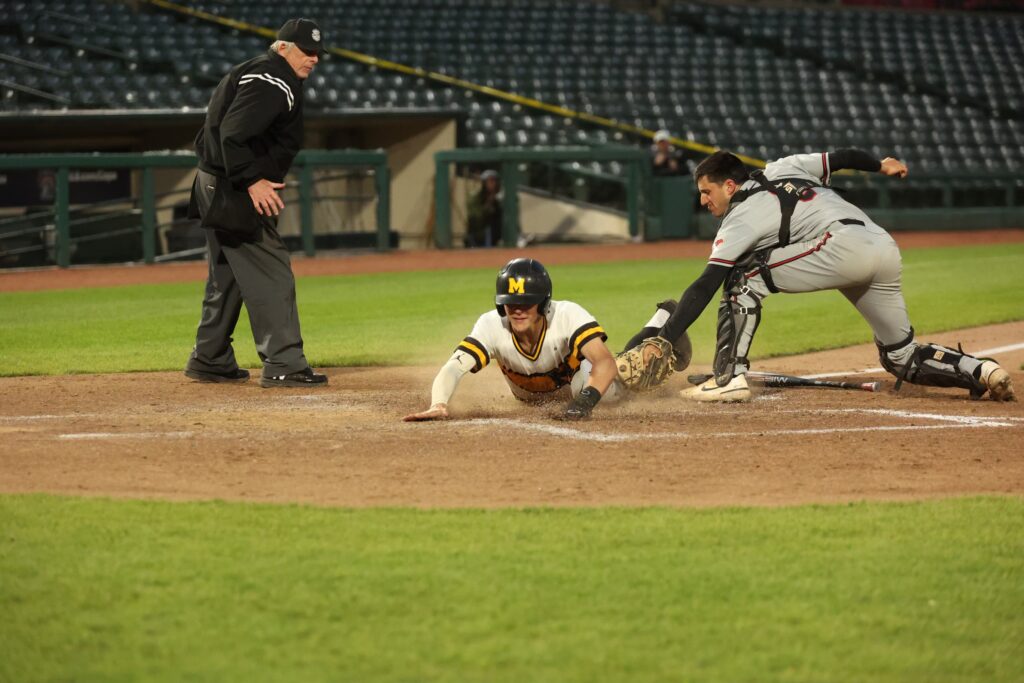 DANSVILLE (6-9) 1
LIVONIA (13-6) 9
Conner Benitez hurled a complete game allowing nine hits while striking out 17 in Livonia's eighth win in its last 10 games. Benitez began the game with the first eight outs being recorded via the punchout. Zack Williamson had a base knock in the second, then scored on a wild pitch to give the Bulldogs their first run of the game. Luke Fasso drove in Kaidan O'Connor on an RBI single in the frame. Brady O'Keefe drove in Fasso with a fielder's choice to end the scoring in the second for Livonia. The Bulldogs added to their lead in the third with a six-run inning. Jack Kearney and Williamson both had RBI doubles. Connor Feehan added a two-run two-bagger later in the frame. Conner Benitez rounded out the scoring with a base knock that drove in Livonia's ninth run. Feehan finished 3-for-3 with two RBI and a run scored. Williamson went 2-for-4 and touched home twice. Matthew Bean tallied a hit for Livonia. For Dansville, Zaiden VanDurme-Blackmon went 3-for-4 and scored the lone run. Nic Fisher had a run-scoring two-bagger in the third. Cole Williams went 1-for-2. Reid Martin, Brian Geiger, Alex Schuster and Cameron Delaney all singled to round out the Dansville hit column.
HAVERLING (7-10) 0
WARSAW (12-2) 1
Patrick Klump stole second, then came around to score on an error giving Warsaw all the runs it needed to win its seventh straight contest. Klump led off the fifth with a bunt single. Ty Joy hurled a complete game three-hit shutout, fanning 10 and only walked one. Joy retired seven of the last eight batters to end the game. Joy and Jake Cornell went 1-for-2 and accounted for the other Tiger hits. For Haverling, Zach Musso threw all six innings, allowing an unearned run on three hits while striking out 14. Musso and Ethan Brotz both doubled for the Rams. Dante Nealey rounded out the hit column for Haverling.
WAYLAND-COHOCTON (15-2) 16 (six innings)
NAPLES (11-6) 0
Tony Schirmer threw a six-inning no-hitter while allowing a lone walk and striking out nine. Markus Brehm went 2-for-4 and brought home five runs, including a three-run bomb in the sixth. Issac Mehlenbacher went 2-for-4 with three runs scored. Ethan Loop and Michael Gammell both had a hit and a run scored. Gammell also drove in two. Matthew Clark and Dolan Cotter went 1-for-2. Charles Mulford went 1-for-1 with an RBI and a run scored. Zachary Semmel had a hit and trotted home three times.
CALEDONIA-MUMFORD (7-13) 10 (six innings)
KESHEQUA (3-13) 0
Donny Peet hurled a five-inning complete game, allowing five hits and striking out 10. Casey Decker went 3-for-3 with two singles, a double and two RBI. Luke Donaghue went 2-for-4, legging out a three-bagger and driving in two alongside scoring two. Ryan Mills finished 2-for-2 with an RBI and scoring three runs, including a triple. For Keshequa, Nolan Thierrien had two singles.

MONROE (4-12) 0
WILSON (9-10) 10
LIMA CHRISTIAN (8-6) 23
NORTHEAST (0-16) 4
C.G. FINNEY (6-10) 2
BISHOP KEARNEY/ROCHESTER PREP/ARCHANGEL (8-9) 18
NORTH ROSE-WOLCOTT (13-4) 1
GENEVA (15-2) 4
Daniel Carter connected on a two-run single in the bottom of the first, scoring Gavin Brignall and Ty Arno, giving Geneva a lead it would not surrender. Brignall led off with a single and Arno reached on a fielder's choice. The Panthers put up another two-spot in the third when Lucas Springer drove in one on a sacrifice fly and Nathan Price added an RBI later in the inning. Arno finished 2-for-3 with two runs scored for the Panthers. Brignall went 1-for-2 and trotted home twice. For North Rose-Wolcott, Evan DeWispalaere went 1-for-2 and tallied the only hit. AJ Anthony scored in the fourth for the Cougars.
WILLIAMSON (9-8) 6
MIDLAKES (10-7) 7
PENN YAN (8-10) 6
MYNDERSE (6-11) 1
HAC (5-8)
BLOOMFIELD (12-2)
RED JACKET (10-7) 15
SOUTH SENECA/ROMULUS (2-12) 1
ATTICA (9-8) 5
ALEXANDER (7-7) 8
LE ROY (9-10) 2
OAKFIELD-ALABAMA (16-3) 12 (six innings)
Colton Yasses hurled all six innings, allowing four hits and striking out 11. At the plate, Yasses went 3-for-4, roping a triple and driving in two. Bodie Hyde went 2-for-4, launching a home run alongside driving in and scoring three runs. Austin Pangrazio finished 3-for-3 with four runs driven in. David Schanufer and Brayden Smith both went 2-for-4. Avery Watterson tallied a hit and a run scored. Aiden Warner doubled and scored. Brenden Wescott and Cole Kornow both crossed home once. For Le Roy, Alex Spezzano and Mike Covert went 1-for-2. Jake Higgins went 1-for-2 with a triple and a run driven in. Adam Woodworth was 1-for-1 with an RBI. Jackson Spezzano tallied a run driven in. Ryan Higgins scored once.
PEMBROKE (4-12)
HOLLEY (1-13)
ELBA (5-13)
LYNDONVILLE (2-13)
CANISTEO-GREENWOOD (6-11) 11
ALFRED-ALMOND (3-11) 0
BOLIVAR RICHBURG (15-4) 15 (five innings)
ANDOVER/WHITESVILLE (4-11) 0
Caden Allen and Trey Buchholz combined to throw a five-inning no-hitter. The two hurlers combined for 11 strikouts (six from Allen and five from Buchholz) while issuing a single walk as the lone baserunner. Landon Barkley went 3-for-4, tallying four RBI on an RBI three-bagger in the third and a bases-clearing triple in the fifth. Ian Unfus went 2-for-3 with a triple, a double, an RBI and scored twice. Evan Pinney went 2-for-4, driving in one and crossing home once. Allen and Buchholz scored twice. Buchholz had a triple at the dish. David Baldwin and James Margeson went 1-for-1. Margeson scored twice and drove in one, while Baldwin scored once and had two RBI. Reiss Gaines went 1-for-2 with two RBI and scored a run. Aydin Sisson had an RBI single and scored.
AVOCA-PRATTSBURGH (16-3) 16 (five innings)
JASPER-TROUPSBURG (5-8) 2
Chris Abbott and Josiah Stilson both tallied three hits and an RBI to lead Avoca-Prattsburgh. Abbott scored twice, while Stilson scored once. Haden Abbott hurled a five-inning two-hitter and struck out 13 without issuing a walk. Jamie Reagan, James Forte and Jamel Crowder all tallied two-baggers for the Titans. Collin Hammond drove in and scored two runs. Haden Abbott, Evan Campbell and J.J. Crowder all had two hits. Blake McConnell had a two-run base hit. For Jasper Troupsburg, Jim Ainsworth doubled and Cayden Lawson singled.
ARKPORT-CANASERAGA (8-5) 12
CANISTEO-GREENWOOD (6-12) 0
To report scores, please email photos of that night's scorebook pages to scores.pickinsplinters@gmail.com.