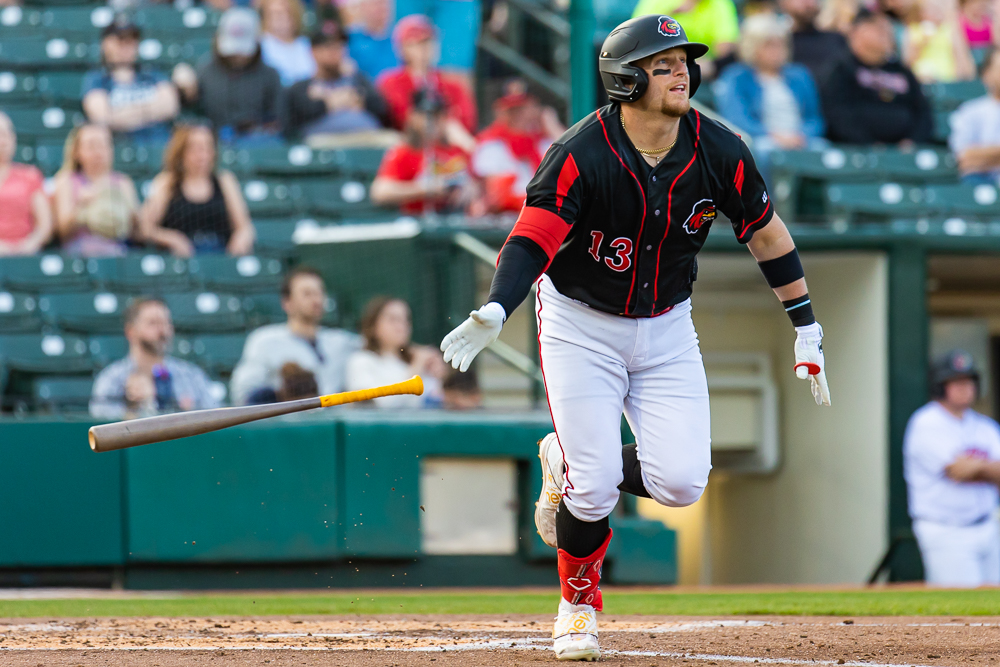 By Dan Glickman
ROCHESTER, N.Y. – The Rochester Red Wings completed their series with the Worcester Red Sox on Sunday with a win, 1-0, behind a one-hit performance by six pitchers.
The Red Wings began the day with Anthony Banda, who went two innings and allowed the only Red Sox hit. He was followed by 2.2 innings of Odalvi Javier, 1.1 innings of Amos Willingham, an inning of Matt Cronin, an inning of Alberto Baldonado, and an inning of Jordan Weems.
Worcester pitching held the Red Wings to five hits in return, but Rochester was able to get the lone run of the game across in the bottom of the seventh. Derek Hill walked with one out, stole second, and then came home on an error by former Red Wing Daniel Palka at first.

The win secured a series win for the Red Wings, four games to two, and was the first time the team had a one-hit shutout at home since Jose Berrios, Marcus Walden, and Trevor May defeated the then-Pawtucket Red Sox on June 28, 2016.

The Red Wings hit the road for the next two weeks, beginning with a game down the highway at Buffalo on Monday. First pitch is scheduled for 6:05 p.m., with Wily Peralta scheduled to start.