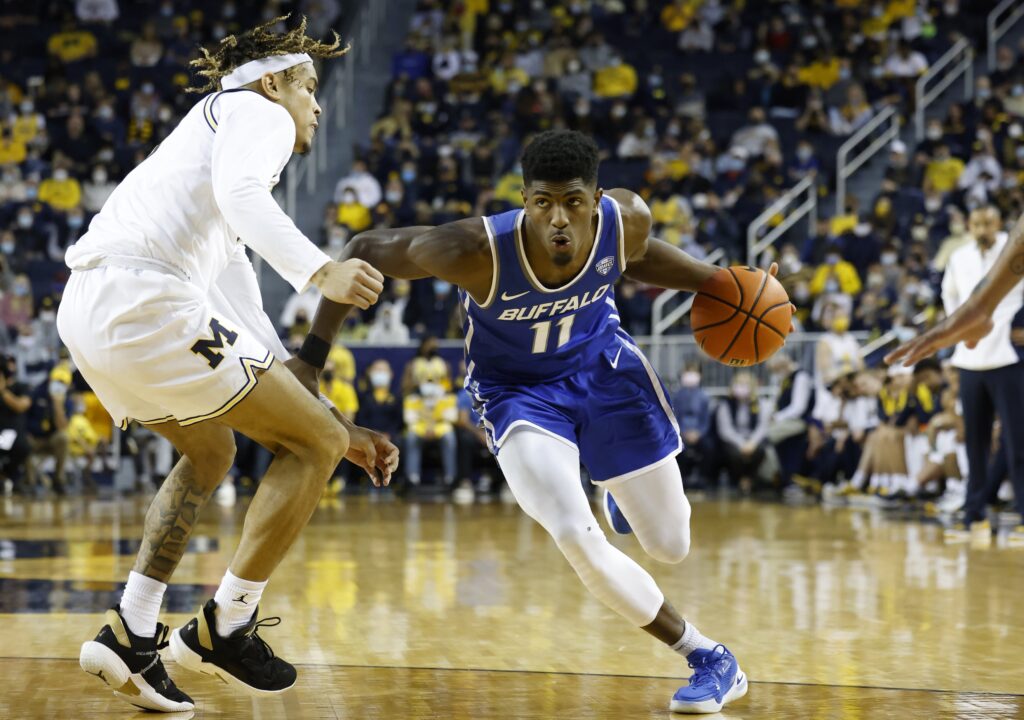 By PATRICK WALSH
Jeenathan Williams (UPrep) is getting his chance to break into the NBA, signing a two-year deal to join the Portland Trail Blazers on Saturday.
Williams, a Rochester native, spent his college career at Buffalo, before joining the NBA G League's Salt Lake City Stars after going undrafted in the 2022 NBA draft. He has averaged 14.4 points in G League action this year.
Williams joins Detroit's Isaiah Stewart (McQuaid), Golden State's Anthony Lamb (Greece Athena) and Denver's Thomas Bryant (Bishop Kearney) as the other active Section V players currently playing in the NBA.
Williams spent his first three years of high school at UPrep and averaged 22 points his junior year before transferring to Prolific Prep in Napa, California for his senior campaign and averaged 15.8 points per game. Before leaving for California, however, Williams played for the City Rocks AAU team alongside Isaiah Stewart and Buddy Boeheim.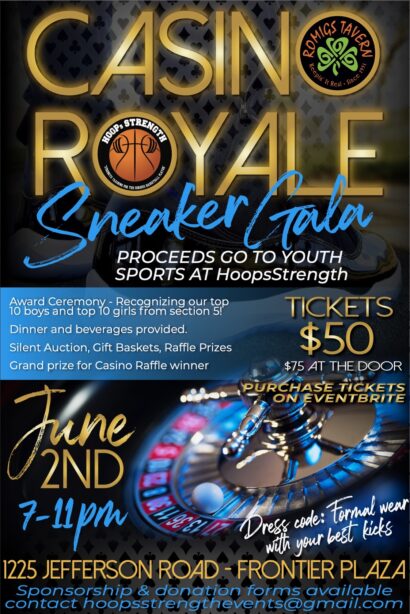 During his collegiate career for Buffalo, Williams averaged 12.1 points on 46.7 percent from the field. He broke onto the scene his junior year, averaging 17.6 points per game, which earned him a spot on the Second Team All-Mid-American Conference (MAC). He initially declared for the 2021 NBA draft before withdrawing the declaration and playing his final year for UB. Williams ended his senior season with 19.1 points per game and secured First-Team All-MAC honors.
In order to open up a roster spot for Williams, the Trail Blazers waived guard Ryan Arcidiacono. Arcidiacono, a former national champion at Villanova in 2016 who is most famous for his assist on Kris Jenkins' championship-clinching buzzer-beater, averaged 1.3 points in 20 contests this year and has a career average of 4.4 points per game. The seven-year anniversary of the shot is coming up on April 4.
Arcidiacono began his NBA career in Chicago before signing with the New York Knicks in 2021, then being involved in a trade package to Portland that saw the Knicks receive Josh Hart.
The Trail Blazers currently sit 13th in the Western Conference and have been eliminated from playoff contention. They are 1-9 in their last 10 games. Portland travels to Minnesota to take on the Timberwolves on Sunday in their next matchup.