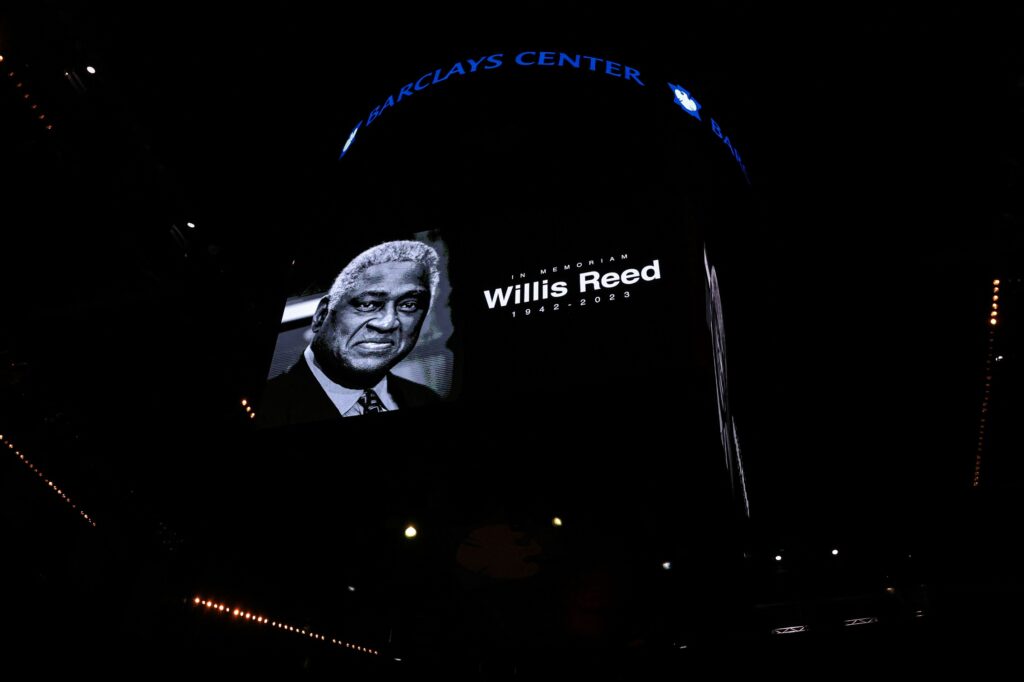 As originally aired on The Rochester Press Box
We kinda get a kick out of Tariq's regular lament over the state of the New York Knicks basketball team. Who haven't won an NBA Championship in going on forever. But there was a time when the Knickerbockers ruled the world. And the king was the late Willis Reed.
Reed was a Hall of Fame big man in the era of big men. The early seventies featured the likes of Chamberlain, Jabbar who was Alcindor then, Thurmond, Unseld and Lanier. Reed cemented his legendary status on May 8, 1970.
The Knicks were playing the Los Angeles Lakers in Game Seven of the NBA Finals. Reed, the league MVP that year, had been injured in Game Five and didn't play in a Game Six defeat. No one knew his status for that Friday night showdown. Willis wasn't with the rest of the team during warmups. He was taking a cortisone shot in his hip. His heroic emergence, limping in from the locker room sparked bedlam at Madison Square Garden. Reed was back. The Knicks couldn't lose.
Willis started the game and hit the first two shots for New York. Those were the only four points he scored. Didn't matter. His teammates took it from there. Especially Walt Frazier who had the greatest offensive night in Game Seven Finals history, that due to Reed's unintentional theatrics, no one remembers. Clyde scored 36 points with an amazing 19 assists. The Knicks led by 14 at the quarter. 27 at the half. And beat LA for their first championship 113-99. They did it again three years later, beating the Lakers in five.
Reed, Frazier, DeBusschere, Bradley and Barnett.  And later Lucas and Monroe.  They were impossible to dislike.  Almost as difficult to beat.  The Captain has left the stage.  His teams live on.