By PAUL GOTHAM
TROY, N.Y. — The Waterloo girls' basketball team earned a reputation of late for dominating the third quarter of play.
On Friday, the Tigers turned a one-point halftime deficit into a 22-point advantage heading into the final eight minutes of play in a 73-50 victory over Cortland (III). This following a 25-2 run in the Section V Class B1 finals to defeat league-rival Palmyra-Macedon.
Saturday evening at Hudson Valley Community College, the Tigers saved their best for last quarter.
Seniors Morgan Caraballo, Natalie DiSanto and Jazzmyn Lewis combined for 24 points as Waterloo erased a 12-point deficit heading into the fourth quarter to defeat Section I champion Putnam Valley, 58-48 in the NYSPHSAA Class B championship game.
"That's just the way we play," Waterloo head coach Mike Bree said. "We kept waiting for that little spurt. We usually find one of those in a game and break the game open. This time we had to get back from 12 points to get back in the game. It happened fast which usually means we're hitting shots."
With 2:53 remaining in what was then a tied game, Lewis led DiSanto up the left sideline with a pass in transition. DiSanto connected on a 3-pointer. Lewis followed with a steal on the ensuing play. Ninth-grader Addison Bree took advantage with a triple of her own.
MASSIVE SEQUENCE: Natalie DiSanto buries a 3. Jazzmyn Lewis and Addison Bree triples . Waterloo 48-42 pic.twitter.com/NerIu8vFe0

— Paul Gotham (@PickinSplinters) March 18, 2023
Putnam Valley took a timeout. Forty-eight seconds had elapsed. Waterloo had a two-possession lead at 48-42. It was as close as the Tigers allowed the game to be for the remainder of the contest.
"Once we got the first couple points off that lead, we were like 'we're not done yet,'" DiSanto said. "We just kept going. We didn't want to come out in a loss.
"We build off each other. When someone else hits a shot, it gives other people more confidence. Even if they miss, just keep shooting because you're not going to win the game if you don't shoot."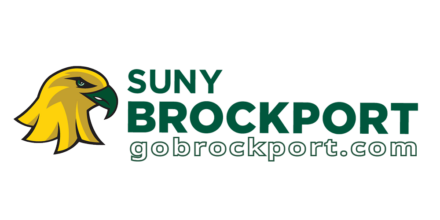 Waterloo (26-1) trailed 39-27 late in the third when Caraballo scored to cut the deficit to 10 heading into the final frame.
Caraballo opened the fourth-quarter scoring. Three possessions later, Lewis grabbed a defensive rebound, went the length of the floor and completed a traditional three-point play. Morgan connected on a triple from the top of the key. DiSanto followed suit with a three of her own for a brief 40-39 lead. It was the Tigers first advantage since a 13-12 edge late in the first quarter.
"Morgan hit a big one, Addie hit a big one, Nat hit a couple big ones," Bree said. "Then the flood gates just opened because now they're chasing our shooters, and we got some stuff inside."
Waterloo, which has a record of 84 wins and five losses over the past four seasons, fell in last year's state final to Schalmont. That defeat sowed the seeds to Saturday's victory.
Jazzmyn Lewis grabs the defensive board, goes the length for the and-one. Morgan Caraballo follows with a triple. Waterloo cuts the deficit to 2 with 5:23 remaining. pic.twitter.com/U60Cegrr5j

— Paul Gotham (@PickinSplinters) March 18, 2023
"We wanted it," DiSanto said. "After last year's loss, we came here to win. We didn't come here to lose. We put a lot of heart into it and put a lot of heart into this moment."
The state championship is the first in school history. This after graduating Macy Carr and 6-foot-1 center Giavanna White-Principio.
"When we started this season, I didn't know if we had enough to get here," Bree said. "I didn't know if we had enough size. I thought we'd be good, but somewhere along the line our three-point shooting just took off. We just saw the confidence raised to where they were going to shoot 'em whether we're telling 'em not to or not. When you're hitting 11 threes a game or almost 12 threes a game, that puts a lot of pressure on teams."
Lewis finished with 18 points including an 11-of-11 performance from the free throw line. The senior converted all nine of her attempts in the fourth quarter. Caraballo had 17. Addison Bree scored 13. DiSanto had six.
Waterloo advances to play in the NYS Federation next weekend.
Naieliz Torres led Putnam Valley with 18 points. Eva Dechent had 17.