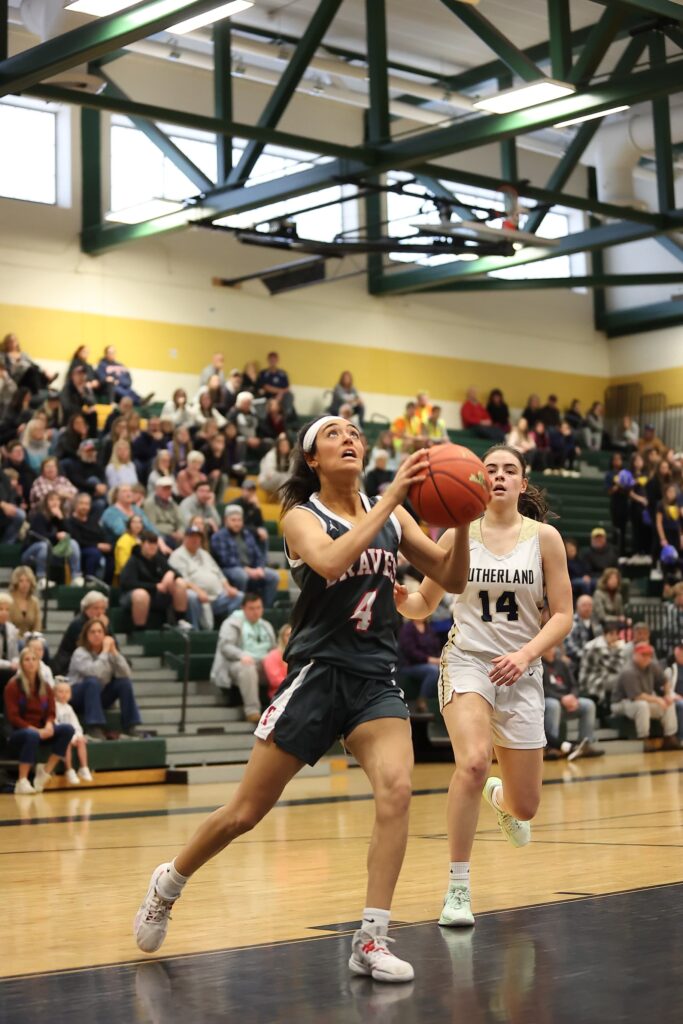 CLASS AA

WEBSTER SCHROEDER (23-1) 64
LANCASTER (VI) 57
After winning the program's first sectional title in 47 years last Saturday, Webster Schroeder head coach Codi Mrozek explained how her squad is having fun and enjoying the moment. One week later, the second-year coach and her players extended their fun and enjoyable season one more game thanks to their captain, Mariah Watkins. Watkins exploded for 22 of her game-high 32 points in the second half as the Warriors rallied from a 15-point, first-quarter deficit…READ MORE.
CLASS A
CANANDAIGUA (20-5) 53
HAMBURG (VI) 47 OT
Mya Herman scored 14 to lead Canandaigua. The Braves advance to play Manhasset (VIII) in the Class A NYS semi-finals.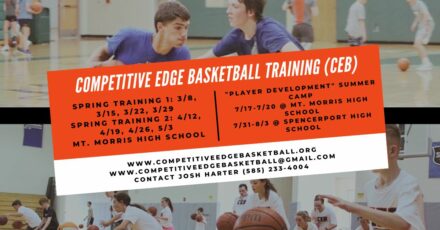 CLASS B
WATERLOO (24-1) 73
DEPEW (VI) 62
Jazzmyn Lewis spearheaded the offense for Waterloo, scoring 11 of her 26 points in the fourth quarter to help close the game out. Waterloo scored 29 points in the final frame to keep Depew at bay and secure the win. Morgan Caraballo also was able to find success scoring the basketball, finishing her night with 18 points. Natalie DiSanto knocked down a trio of three-pointers on her way to 13 points. Addison Bree hit a pair of threes and ended with six points. Maci Mueller and Davonti'a Loucks scored four points apiece. Logan Amidon added two points. Mia Vanneli led Depew with a game-high 30 points, while Kaylee Krysztof scored 17. Other scorers for Depew were Mya Bush (6), Ny'Ema Blair (5), and Natalie Witt (4). Waterloo advances to play the winner of Newark Valley (IV) and Cortland (III) in the Class B NYS semi-finals.
CLASS C
PAVILION (22-4) 40
RANDOLPH (VI) 42
Skylar Herrington and Quinn Pence dominated down the stretch, combining to score 11 of the 13 points in the fourth quarter in the win to lead Randolph. The Cardinals jumped out to a 25-13 halftime lead, but Pavilion outscored the Randolph 13-3 in the third quarter to make it a one-possession contest going into the game's final quarter. Pence hit two three-pointers and Herrington connected twice from the floor including once from distance to help close the game out for Randolph. Herrington finished her night with 14 points, while Pence ended had a dozen, with all of her points coming from behind the three-point arc. Payton Morrison set the tone early for Randolph, as she scored all eight of her points in the first half. Katelyn Storer added six points. Kyra Pence scored two. Lauren Kingsley and Karlee Zinkievich led Pavilion with 20 and 15 points respectively. Other scorers for the Golden Gophers were Kylie Conway (2), Ella Tillotson (2), and Makayla Washburn (1). Randolph advances to play Union Springs (IV) in the Class C NYS semi-finals.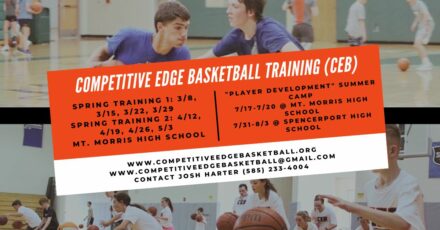 CLASS D
KESHEQUA (19-6) 44
PANAMA (VI) 63
Maddy Brink scored 18 of her game-high 28 points in the first half as Panama pulled away early and never looked back. The Panthers got out to a 33-16 lead at halftime thanks in part to their success at the free-throw line, shooting a combined 11-for-13 from the stripe in the game's first two quarters. Kaitlyn Horton contributed 14 points, with a dozen coming in the second half to help close the game out for Panama. Lilly Odell added eight points. Kylie Morgan scored seven. Mackenzie Greene tallied six points. Libby Benner and Julia Wilkins led Keshequa with a dozen points apiece. Braelyn Isaman scored nine of her 11 points in the second half. Other scorers for Keshequa were Ava Thayer (6), Kelsey Davis (2), and Rylee Brenner (1). Panama advances to play Hammond Central (X) in the Class D NYS semifinals.
To report scores, please email photos of that night's scorebook pages to scores.pickinsplinters@gmail.com.